12 tricks to get the restaurant business better and better, you can try it, too

"Disruptive business model" This WeChat is the country's exclusive free boutique, every day broadcast business management articles and videos, share the mostProfessionalThe most hands-on management skills and cases! Subscription for three months is the equivalent of reading an MBA from Tsinghua University!
Ask:If you are the owner of a foot bath shop, what if business is not good?Let's fix it for you!
Ask:If you are the owner of a beauty salon, what if business is bad? Let's fix it for you!
Ask:If you are the owner of a fitness center, what if business is bad? Let's fix it for you!
Ask:If you are the owner of a clothing store, what if business is bad? Let's fix it for you!
Ask:If you are the owner of a Western restaurant, what if business is bad? Let's fix it for you!
Ask:If you're a yoga shop owner, what if business isn't good? Let's fix it for you!
Ask:If you are the owner of a dry cleaning shop, what if business is bad? Let's fix it for you!
Ask:If you are the owner of a hotel chain, what if business is bad? Can I help you out!
Ask:As long as you're a cake shop owner and you're worried about bad business? Let's fix it for you!
Ask:If your restaurant environment is first-class,Location first-class productsFirst-class service, first-class service,Or no business?We'll help you out!!!
Author of "The Way of Business" - Soe Qui
Jianghu is called: the god of business management
What if the restaurant business is not good? In fact, if the restaurant business is not good, if the taste is no problem, it must be the operation of the restaurant has a problem. What are the strange tricks of running a restaurant? Take a look at these tricks that have made restaurant business hot!

1 It's cheap to use low gear
An overseas Chinese in Singapore has opened a local restaurant that wants to be high-end and luxurious, but it doesn't have the conditions; In this case, how can we win?
The boss is very shrewd and has come up with a different approach. The restaurant stipulates that every customer who comes to dinner can enjoy 10 cold dishes, 20 hot dishes and a variety of staples and snacks as long as they hand in S$12, provided that each dish is finished before another dish is served. The restaurant also hung a "can't finish the food, can't eat the meal" sign.
This trick caters to people's needs to be cheap, but also a variety of dishes, so small restaurants quickly became famous, business is booming, profits are considerable.
2 Hong Kong "half bottle of wine" restaurant
Many of Hong Kong's hotel restaurants have a well-decorated window, which, in addition to displaying the restaurant's food and liquor, displays a wide variety of wines that customers have not yet drunk, with a fine card on the bottle with the name of the owner.
This wonderful advertising window of the hotel not only promotes a culture of thrift (one drink can not finish, the next can drink again), but also shows the sincerity of hotel hospitality (not cheap customers), enhance the customer's trust in the hotel.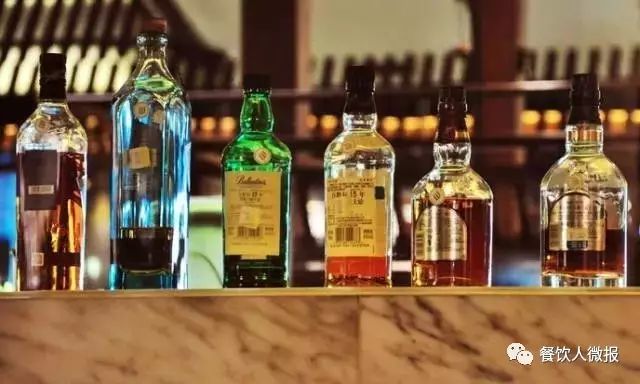 More importantly, the law captures the consumer psychology of customers, who are not willing to put their name on the card of low-grade wine, which prompted a large number of good wine sales, to the hotel brought high profits, and customers in order to drink leftover wine, unwittingly become "return customers."
3 Encourage customers to read newspapers at the dinner table
A man named Douri in Connecticut opened a restaurant. The restaurant is unusual in its operation, encouraging customers to read and read newspapers at the table and even giving them free of charge. His restaurant has a collection of more than 20,000 books, making it Connecticut's largest private library. Douri put the books in the restaurant for guests to read for themselves.
Since the introduction of these measures, restaurant turnover has increased by 40%. Restaurant owner Douri says his meals are first-class, but many customers are interested not in the meals, but in his books.
4 Dividends are given to diners at the end of the year
In 1975, Khan's brother and sister borrowed money to rent a soda shop in the United States. In order to win more customers, quality of service alone is not enough, Ahan adopted a special policy to give rebates to those who come to eat. Any guest who visits once will have a real increase in the number of bills.
Every year on September 30, the restaurant according to the bill records the restaurant to earn 10% of the net profit as a rebate to each guest, and let the guest supervision, so that guests always feel that they are a member of the restaurant, so that they can consciously work closely with the boss, business is getting better and better.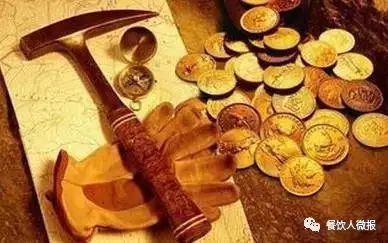 5 Discover the dishes gap in the restaurant for a hundred dollars
At Taiwan's Xinhua Steakhouse, people often catch a glimpse of the guests next door staring at the dishes on the table, as if looking for something from above. It turned out that they were encouraged by the owner to pick on the problem of tableware. The owner of Xinhua Restaurant avoids unsoilly damage to utensils. The phenomenon of indecent view, not only requires itself to strengthen the requirements of tableware, but also welcomes customers to participate in joint customs clearance.
The boss stipulated that guests could ask for a refund of 100 yuan as soon as they found a gap in the dishes. Although dishes in the use or washing will inevitably break a little, sometimes does not affect the use, but Xinhua restaurant hard can not be ignored. Of course, the customers who come to dinner are not for a refund of 100 yuan in that area, but to verify the quality and level of restaurant service by checking the tableware. The move has led to an increase in repeat customers and a boom in business.
6 A restaurant with a chess board where the winner eats for free
Taipei City Xinyi business circle has a Western food industry, in order to promote long-term visitors, specially set up in the restaurant closet regularly changed weekly chess, to provide guests here to play. Those who can clean up the mess and then "the handsome general" will be able to enjoy the restaurant's complimentary steak dinner free of charge.
So far, however, no one has been able to solve the residuals of the restaurant, however, many guests in order to be able to enjoy a steak dinner, the next time they come, always do not forget to pull a few friends who have studied the art of chess, together to "plan" the break.
7 Use social media to get together with customers
Small vendors without fixed places of business can also break into fame in the restaurant industry? In the U.S., a fast-food truck called Kogi, which sells Korean-style tacos, became one of the most popular mobile restaurants in the region in just a few months, armed with online forces such as T-itter and spread viral word-of-mouth.
Fried tortillas are just an extremely common popular snack, but Kogi has mastered the essence of web 2.0: interactive communication, real-time feedback. With the mobile fast-food truck going around the city and unable to advertise the next stop, Kogi's members simply informed the station on Twitter of the direction of the dining car in real time.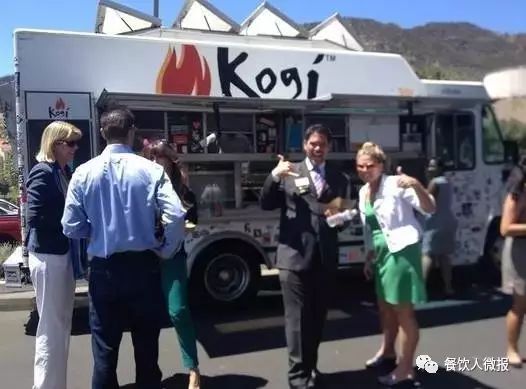 When the police blasted Kogi off a street corner, fans could learn the location of the next stop on Twitter, waiting before the police arrived, and when Kogi was late, explain why on Twitter-ter, sending out, "Wait 10 minutes for us?" Forever fried tortillas and other information, so that the beginning of the wavering diners continue to wait in line.
In addition, Kogi wants to communicate with diners in a variety of ways, such as:
1. Ask fans for advice, help design T-shirts and name Kogi's dining car, etc.
2. Diners can also interact online, sharing their experiences of buying Kogi tortillas on Twitter and uploading videos and pictures to the website, YouT ube, Flickr, and more.
This not only helps to maintain the interest of older customers in Kogi, but also amounts to free advertising for K ogi, with more potential consumers online. In fact, new diners are largely tempted by Kogi's posts on Twitter, and word-of-mouth on the internet further expands Kogi's publicity.
8 Hold a salon, invite customers to taste new dishes and DIY
Many restaurants in order to leave a deep dining experience for customers, are more or less will launch some interactive activities: the common interaction is to let customers write down small notes on the wall, there are solicited photos of customers to make a photo wall, the purpose is to let customers have something to think about the restaurant. In addition to the above two, Guangdong chefs have also launched customer salons to attract more people
The restaurant organizes a customer salon once a month, each time about 30 people, the salon is divided into three parts.
(1) Taste the kitchen launched new dishes, and then each person to write what they think the dishes contain materials, write the corresponding reward.
In this process, not only can let customers happy interaction, but also let them put forward their own opinions and ideas, for example: according to everyone's taste and put in what we would like more, remove what everyone does not like, and so on. This has also played a key role in the introduction and improvement of dishes, and a preference for popular tastes can be understood.
And because they participate in the last process of the new dish, they have a sense of participation, they will also be in life with friends, colleagues, relatives around the food mentioned. Invisible also for the new dishes carried out a promotion.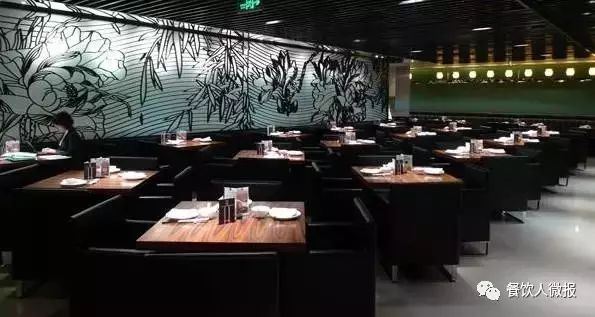 (2) A dessert is personally taught by the store manager or chef.
This is a process of giving, so that customers understand the production process, from which to gain knowledge. In the case of income, but also to stimulate their consumption, so that they feel that the shop is not only to eat, not only to enjoy the environment and services here, but also to get a lot of things, so that they feel value for money, and thus more like the store. Let the image of the hotel deeply embedded in their hearts, from the heart of recognition.
(3) Provide raw materials, their own DIY.
Provide participants with raw materials to make their own DIY. There are a lot of ideas and questions that come out during their production, and when they communicate with them at this time, they get something that they've overlooked. The so-called brainstorming, although they are not necessarily professional. But they are the object of direct service and acceptance by the restaurant, and everything the restaurant does is for them. So that's when their ideas can provide some good inspiration to the restaurant.
(4) Leave photos and messages after the event to get to know their thoughts and feelings.
In the interaction with customers, not only customers can get the harvest, operators can also get a lot of harvest. Let customers feel from the bottom of their hearts, in the restaurant dining at the same time, the restaurant can also be a good place for everyone to relax and rest, leisure.
9 Dance in the equal position, making the equal position interesting
In the prime time of dining, guests concentrate on consumption, it is inevitable that there is a shortage of meals. If the restaurant only cares about serving the guests who have already sat down in the restaurant, while ignoring the guests who have no place outside, so that the loss of guests, it will greatly affect the restaurant's table-turning rate, the restaurant must play its biggest characteristics.
Yunhai restaurant has a lot of Yunnan local lads, young girls, they can not only sing and dance, but also enthusiasm for people, Yunnan characteristics can attract the attention of guests, for guests, the cost of waiting is to give up in this period of time can do other things, especially when waiting, can enjoy Yunnan characteristics of performance, is a good choice.
Encouraged rhythm strong, simple operation, a young man wearing Yunnan characteristics of clothes, in the waiting area to interact with guests, guests are willing to take two small drums, take a few photos to take pictures, the young man also patiently explained to the guests yunnan local customs and customs, guests listen with relish, do not feel that time passed slowly, so that the time in the same place become interesting and meaningful.
10Leave a photo, leave a sense of engagement
Most restaurants will be hung on the walls of beautiful decorative paintings, and here, the decorative paintings on the walls are made of photos left by customers, some enlarged, installed and hung, and some customers themselves on the wall. To form a beautiful view.
These pictures not only decorate the walls of the hotel. It also gives customers a sense of self. Because there are customers' own photos left here, so that customers will get a certain degree of satisfaction in their hearts. Will often introduce friends to eat here, and tell friends to hang their own photos on the wall, not only let customers have face, but also let the restaurant in the customer's heart rooted. Customers will think that some of the restaurant is their own, so they will be more concerned and concerned, and will often come here to eat.
Simple photos not only make the restaurant more beautiful, but also make the restaurant more rich in its own characteristics and personality, to give customers a sense of intimacy and freshness. It's as if you're enjoying your own meal, and you're enjoying and delicious dining in a restaurant. I believe that such a restaurant will certainly leave a deep impression in the hearts of customers.
11 The waiter asked the customer to visit the cook
Xiao Li invited his three or four friends to the restaurant, because the restaurant is full, coupled with no advance positioning, so can not find a seat to sit. Although there is a special waiting area, free drinks, snacks, poker and so on to send time, but Xiao Li because of the rush time so do not want to line up.
When he was about to leave, a waiter who had arranged a position at the door gently blocked him with one arm and said, "Sir, please wait a minute, I'll ask you again." "
Then he used the walkman again and each floor of the waiter to confirm whether there is a position, when told that there is really no, the waiter said to Xiao Li, "Sir, I'm sorry, really can't arrange the location, you want to wait, you can visit our back cook." "
Xiao Li wanted to go, but it was interesting to hear the waiter say so, because many restaurants are not allowed to visit the back chef. Walking into the back kitchen, Xiao Li has only one feeling: clean. He hardly ever saw such a clean cook, the decoration is very simple, is white tiles, but there is no water, oil and dust, all dishes are distributed.
He saw the interest, after obtaining the consent of the waiter, even picked up a lemon cut up, the waiter of course in the side to guide him how to cut the lemon slices thin and even. The result was that Xiao Li spent time waiting in the back kitchen, and the waiter used his wisdom to save a customer who was supposed to lose.
What does this case tell us? The method of allowing customers to visit the post-cooker is certainly not written in the employee code, which is the result of the waiter's interaction with the customer. We often encounter such a situation, when we in some places to raise some waiters can not solve the problem, many places are saying "I'm sorry", without thinking about how to solve these problems, sometimes, the solution of a problem may be able to save a customer.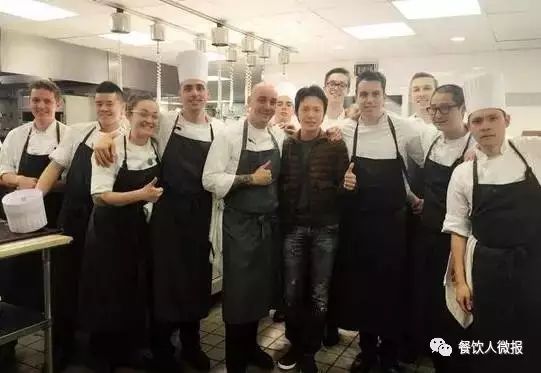 12Leaving a small note is more useful than any market research
Every customer who eats here can get a free note and write down what they want to leave behind, whether it's the feeling of eating or your own mood. It can then be attached to the wall of the restaurant. Later, when customers come to dinner again, they can also see the note they left before.
Now many restaurants can give customers a very good service, good dishes, as well as excellent dining environment. But after the customer eats, the customer can stay only the money left when the bill is made. Customers are very satisfied with the restaurant, like, but also can leave a tip and verbal simple praise, these are not enough to express the customer's feelings and feelings. After the customer leaves the restaurant, these feelings fade over time.
And now the catering industry competition is fierce, excellent service and dishes, other hotels can also be done, customers will not necessarily choose and identify this shop. However, the customer leaves a small note after the meal, which is not only a way for the restaurant to give, but also a wealth that the customer gives the restaurant.
In the note, you can get a lot of information, customers come to the restaurant to eat because of simply to eat, or because of the gathering of friends, or other reasons. What to think about during the meal, even the character of the customer, etc.
This is equivalent to indirectly for the restaurant to do a free market research, but also at any time to provide managers and operators with information, so as to make adjustments to dishes and other aspects at any time. At the same time, customers will be impressed with the restaurant because they have left a note, and often remember that naturally also often come to the store to eat. This has retained a lot of repeat customers.
—————
meaning

Fire bursts behind the back
One must have a high hand
One must have a teaching practice
One must be secret
access
The top guys have coaches
I would like to ask:
Who is the world gymnastics champion? Li Ning
Who is the world basketball champion? Jordan
Who is the world ping-pong champion? Deng Yaping
Who is the world tennis champion? - Agassi
What do the world's top people have in common? You want to know? That's when they all have a coach, right?

Do you want to succeed? So where's your successful coach?
The top guys have coaches, so if you want to be successful, if you want to be the top in the industry, you should find a coach who can help you succeed, right? Corporate coaching is about finding a successful coach, isn't it?
Investing a few thousand dollars is to find a coach, and frankly, do you think coaching matters? Who was the coach of the Bulls? Phil jackson! It's the head coach of the Bulls, since Jordan retired from the Bulls, Phil Jackson also retired, the Bulls without Jackson, the next year lost the championship, and became the last, Jackson later came back, he helped the Lakers as a coach, the Lakers were strong before, but he never became a championship, since Jackson was the coach of the year, the Lakers are second, Jackson became the Lakers head coach, the year the Lakers won the championship.

The Lakers have a very tall, big center, O'Neal, he is not convinced of anyone, he is no one in sight, O'Neal in the basket who can not stop, as long as O'Neal to get the ball, his hand a flick, can throw a goal, all even if he will not follow, can not jump, but he is tall enough, hand gently shot, the ball went in.

Tall and strong center, others will break his rules, he can not throw under the basket. As soon as he gets the ball under the basket, they break his rules, so that the ball he throws doesn't count, he makes a free throw. Standing at the free throw line, he doesn't throw the ball, he's the worst pitcher in the NBA, and one of his deadliest points is a free throw.

The year Jackson arrived at the Lakers, the Lakers became the championship. O'Neal represented the Lakers on the podium to receive the award, at that moment others are also fouling his rules, but O'Neal free throw god, the most accurate year since the beginning of the free throw. It turned out that Jackson went to the Lakers to let O'Neal practice free throws, allowing him to practice pitching 1,000 times a day. O'Neal was unconvinced, but that year he represented the Lakers on the award, the hard man shed tears, his first words were to thank his coach, he ran to Jackson holding a cry, said the champion is the coach to give.
You think coaching doesn't matter? It's really important!
The world's recognized bull team champion is Jackson, the Lakers won the championship because jackson, he was named the world's most outstanding coach. Those other coaches are coaches, too! All you have to do is find a coach who can really help you succeed, and having a coach doesn't necessarily work, the key is to find a coach.
If there's a coach who can help your business get on fire, blow it up. How much are you willing to invest? Is.300,000? Or 200,000? Or 100,000? Just invest $10,000, make a million dollars, and take less than five years of detours, would you like to? 5 years to invest 10,000, the average annual investment of 2000 yuan, the average monthly investment of 167 yuan, the average daily less than 6 yuan, that is, the average daily two bottles of mineral water money, can make your business hot!
Special reminders:Due to the large number of people consulting through the platform every day, in order to save time, but also in order to facilitate you in the first time to understand our cooperation fees.
Marketing consultant co-operation service charges:
1, turnover of more than 20 million small and medium-sized enterprises,Co-ed service charges:1 million starts/year
2, brick-and-mortar marketing consultants,Co-ed service charges:380,000 stores/year (more than 10 stores)
3, planning case (single store) cooperative service charges 130,000 cases / year
(All cooperation needs to be advanced.)15Day reservation):
The chairman of Shanghai Dingniu Co., Ltd. finished the course of Mr. So, and his evaluation of Mr. So! (Video)
1
On-site research and marketing planning program
1. On-site research and marketing: On-site service 9800 / times plus room and board 3000 (service time is two days, field research, through positioning,Drain tosser, stay locker, and recycle cash flow Issued a plan, at any time tracking services, send "business management" market price of 38,000 yuan book set) . . . 12 months a year private custom marketing plan set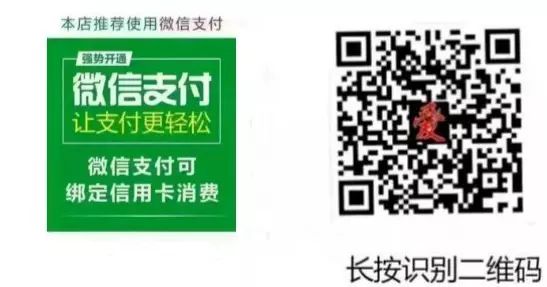 Remote marketing planning
Tele-consultation plus program service 3800 (Telephone WeChat research, organize ideas to issue a plan, at any time tracking services,Drain tosser, stay locker, and recycle cash flow "Recycled Investment Scheme"Send a live video course worth 1680 yuan a yearTracking supervision services, annual support, cooperation is responsible for keeping your business hot.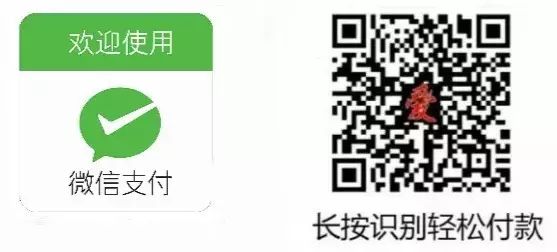 Telephone consulting marketing
Call for 30 minutes, give you a thumbs-up,Price.19800Yuan/hour! Now sweep the QR code below now and experience the priceIt only takes 198 yuan/30 minutesAt last.1A place!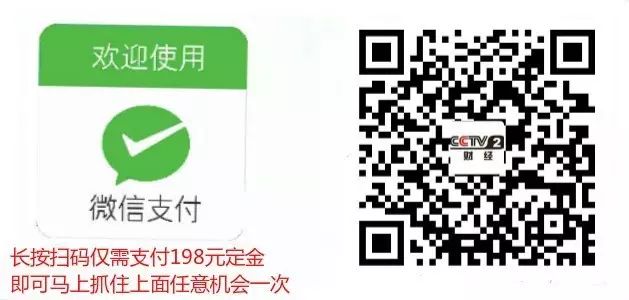 After the transfer, please add assistant WeChat: smw999999 or directly call the teacher assistant phone 170 5316 0209 for detailed communication! Costs will then be regularly increased by headquarters arrangements
️ your life tuition fees sooner or later to pay! Either to the brain, or to the market, to time, to lessons learned! Today you have not yet handed in or reluctant to hand in, because the society to give you the "lessons" is not enough, to put it enough, you have not had enough! People change because of pain, and when you "have had enough", you begin to wake up!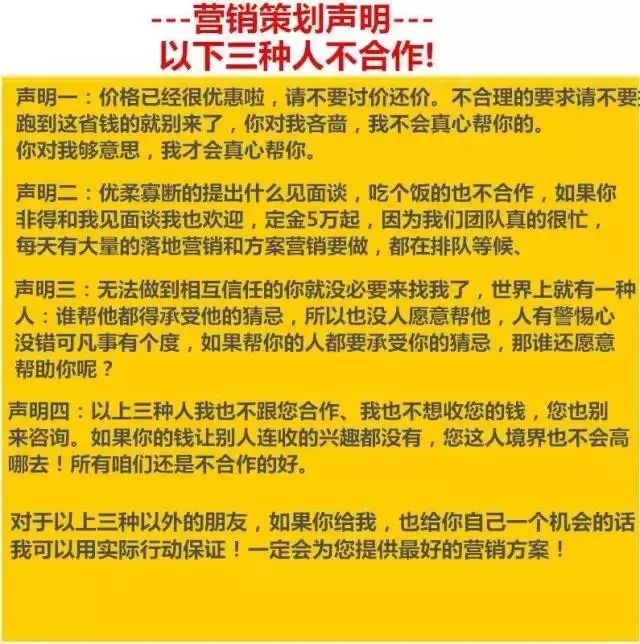 What to do if the scenario doesn't work:

Zero risk commitment: 90-day execution record is invalid,Full refund, send you another 1000, make you tired and happy.
The above cooperation, signed a confidential contract, which is also the reason why the article does not publish the specific store name, thank you for understanding.
Note:Planning belongs to intellectual property rights, all planning please pay first (you can pay a deposit, a reservation, advance scheduled period). I'm looking forward to it.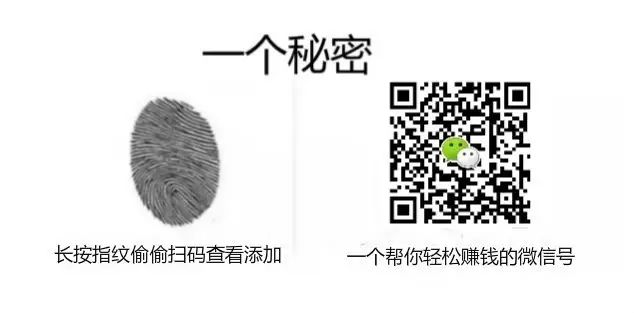 When you read this article feel good, please share with your friends circle。

Reprinting is a kind of wisdom, sharing is a virtue. Give away roses and leave incense in your hands。

---