YouTube: How do I make money outside of ad fees for video sites?


Please indicate the source of the reprint
"Successful Marketing WeChat: vmarketing"
Wen/Journalist Zhou Ruihua
After a decade of market growth, online video sites have become a highly competitive market, as the number one video site, YouTube's strategy, may be to many video sites as a reference.
This year is the 10th anniversary of YouTube's launch, and in a decade YouTube has grown into the number one video site, while many social media and video sites have shone, with the emergence of sites such as Facebook, Vimeo, Vine, Netflix and Twitch challenging YouTube's position; It's about addressing the shortcomings of YouTube and existing video sites, such as not being able to interact with viewers and not being new enough. They're all changing the market landscape in the competition, and they're affecting YouTube's strategy.
According to Google's latest earnings, YouTube remains a big drag on Google's overall earnings. YouTube has a lot of traffic, but how to keep traffic and let viewers log on to YouTube to watch videos like they turn on the TV, rather than linking to other sites, and how to cash in that traffic to attract more brands in a way that better suits the needs of today's marketers, is something YouTube has been exploring.
At the same time, judging by YouTube's actions in recent years, it is also practicing its revenue diversification strategy, in addition to the traditional subscription and advertising revenue model, but also trying to diversify its business, and constantly "open source."
In 2013, Jamie Byrne, YouTube's director of content strategy, revealed that YouTube was working on a strategy called "Channelify of YouTube." According to Jamie Byrne, YouTube used to be a video warehouse, but now it's being channeled for two reasons: to help users find their favorite videos and stay on YouTube longer and longer; After "channeling," Top25's channels have been viewed more than 1 million times a week, Top33's channels have been subscribed to more than 100,000 times, and top 100 advertisers around the world have advertised on YouTube.
Explore profit models beyond advertising fees
YouTube's revenue comes mainly from subscription fees and advertising fees paid by users, which are YouTube's biggest source of revenue. With more than 1 billion monthly views on YouTube, how to turn that traffic into a cash-out is an important proposition for YouTube.
Recently, YouTube confirmed that it will introduce an "ad-free" model, allowing users to enjoy a video service without ad-disturbing after paying a subscription fee each month. According to information made public by YouTube, the model has been officially launched since June 15 this year, but the exact subscription price has not been made public.
In November 2014, YouTube launched the Music Key subscription service, which allows users to access content from Google's entire music library and enjoy ad-free music videos for $7.99 a month ($9.99) during testing. Susan Wojcicki, YouTube's president, has said the "ad-free" subscription model is attractive to mobile users, who have always wanted to drop ads from videos.
Robert Peck, an analyst, predicts that the subscription model, which costs about $10 a month, will boost YouTube's overall revenue by 15 percent for the full year.
Transform into e-commerce
Advertising is YouTube's main source of revenue. The effect of advertising is an important factor in determining advertisers to choose a delivery platform, relying on Google as a platform, YouTube uses Google's technology to improve user targeting, advertising accuracy has been very good performance. According to a recent Google report, ads on YouTube have 91 per cent viewability, compared with an average of 54 per cent.
But with the rise of video sites, advertisers are given more choice. Earlier this year, for example, JC Penny, a department store, recently launched a video marketing campaign on Twitter, where consumers pay just 4 cents for every click of an ad, where the cost for a video is typically $1. Google said in its earnings report in April that YouTube was a drag on its total revenue, with click-through prices down 13 per cent, and while Google attributed it to an increase in advertising on YouTube that led to lower average prices, pressure from competitors could not be ignored.
Against this backdrop, YouTube launched the "click to shop" feature in May, where advertisers can add product information, including prices, product images, and more, to their pre-video ads with the "Buy" key. In the process of watching, consumers can click directly to buy, go to the advertiser's official website to make a purchase.
In the past, when consumers watched ads on YouTube, they didn't have the intention to buy, but with the ad to "clickto shop" feature, YouTube can help advertisers make the "ad-to-sales" transition and further improve the effectiveness of advertising.
Home retailer Wayfair and cosmetics retailer Sephora have now tried YouTube's "click to shop" ads, with sales triple, according to Wayfair, while Sephora's figures show an 80 per cent increase in consumer intent and a 54 per cent increase in advertising memories.
And the strategic point of "click to shop" is that Google wants to make YouTube an entry point for product searches. Google is still the world's largest search engine, but Amazon and eBay are eating into its product search market, and more and more consumers are accustomed to logging directly into the two platforms to search for information about their products.
One of YouTube's innant advantages is that it currently has more than a million product-specific channels that only need to be added to the buying features, and YouTube can transform it into an e-commerce platform that can compete with Amazon and eBay, thereby regaining the market for product search.
Enter the live game business
In June 2015, YouTube announced the launch of YouTube Gaming, a live-streaming game service, to counter Twitch, another amazon-owned money-swire tree. YouTube is expected to launch this summer, including a new website and APP, and in addition to live content, the original game content on YouTube will be concentrated on YouTube Gaming. By then, users will be able to see 25,000 games on YouTube Gaming.
Live gaming has always been a big cake. Google lost its fight with Amazon in 2014 and Twitch, which currently spends 12 billion hours a month streaming online games, is now the world's largest live gaming site and a brand new marketing tool through which many gaming giants are starting to promote their products and become a money-slinging tree for Amazon.
Google, which missed Twitch, launched its live-streaming game business on YouTube in the hope that it would build its own Twitch on the platform and get a piece of the live-streaming market.
In December 2014, YouTube launched a new tool for making GIFs from YouTube videos. Users can use the tool to save the video as a GIF on their computer while watching the video, and users can add personal creations to the GIF, such as adding some text.
This new feature makes YouTube a great place for everyone to make GIFs online, allowing users to make GIFs while watching videos without having to manually make GIFs with Photoshop, saving trouble and energy. This convenience gadget is expected to increase traffic for YouTube.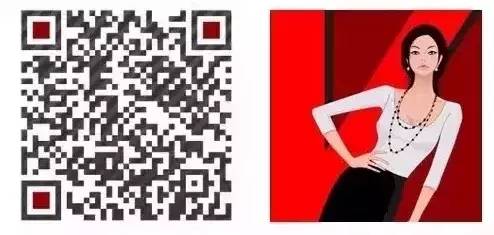 Want to talk about marketing content, but don't know who to talk to? Want to learn marketing knowledge, but can't find the right way? Never mind, add "deep V sister" micro-signal V-vmarketing, become a friend of deep V sister, send verification code: the province and marketing, into the "successful marketing" WeChat group, with groups of small partners from all walks of life to learn marketing knowledge, share marketing cases, enhance marketing segments ... Your problem is solved! Come on, baby!
Click below"Read the original text"View article: Caixin Media Group's first marketing media "successful marketing" recruitment Oh!
If you like this article, please clickPraise.Oh, yes
---