Li Zixuan YouTube fans are in the tens of millions, why did she redefine the Chinese princess?
Yesterday, Mr. Li's YouTube channel broke through 10 million. The total video playback has reached 1,345 million, according to third-party data site noxingluencer estimates that the advertising share alone, Li Zixuan can get 3.39 million to 6.62 million yuan per month.
A recent New York Times food column published an article by tejal RAO, who called her "the idyllic princess of the isolation period" and "for isolated audiences around the world, her do-it-yourself pastoral fantasy has become a reliable source of escape and comfort." "
In the "home-and-field" life of isolation at home, chefs use every material frugally, for example, by putting leeks in water and waiting for them to germinate. But Li Zixuan's "Life of Garlic" completely shows another world. Garlic cloves into the soil, grow into garlic, garlic seedlings and garlic, part small frying, part pickles, and bacon, chicken claws collide with a new taste, Tejal said, I really hope to graduate from the balcony early onion this stage.
In the message, there are a lot of old powder to come, some people from her video to draw strength, some people use her video to educate children - even if trapped at home, can also find and cherish the good things around, and some people learn her to process persimmons, find a new way to open food.
From these sincere messages, we can feel the power of the real good content, Tejal believes that "her fame is not short-term success", such as those pine, fish, garlic, cotton video, 10 minutes long video, may span several seasons.
I looked at the overseas netizens to her comments, found some very interesting content, perhaps can tell you, this 10 million overseas netizens in the eyes, is what kind of lizi.
This article refers to third-party data sources:
For more information about Li Zixuan, please click on the following link:

10 million YouTube followers?
The 10 million refers to Ms. Li's single-platform followers on YouTube, and she has 3.33 million followers on Facebook and 364,000 on Instagram. With a third-party data platform, let's analyze the amount of information available to these 10 million followers.
10 million, which means income first. In December, a screenshot circulated online estimating that Mr. Li could earn $20 million a year through YouTube's advertising share. According to the latest data on noxinfluencer, Li's monthly advertising revenue now is 3.29 million to 6.62 million. If this estimate is valid, Li Zixuan's annual advertising share could reach 40 million to 80 million yuan, and if the estimate is based on the socialblade, Li Zixuan's annual income will be 2.05 million to 32.9 million yuan.
However, YouTube's split algorithm is not publicly available and is influenced by a variety of factors, such as fan nationality, so revenue sharing is only an estimate.
The second is the ranking, the two big data sites give the current global ranking of 621 and 593, respectively, is already around 600, if maintained this growth, may soon enter the Top 500.
Third, the advertising value, noxinfluencer gave a reference fee of 1.36 million yuan, compared with the previous 8 million fans when the cost, increased by about 300,000 yuan, although li Zixuan's video rare commercials, but this figure, but also to the future development of Li Zixuan provides a possibility.
What kind of fans are these 10 million?
Judging from the fan portraits, the first feature of Li Zixuan fans is young, 25-34 years old age group fans, followed by 18-24 years old and 35-44 years old fans, such age distribution means higher purchasing power and cash efficiency; The proportion of male fans in the 55-year-old age group is even higher, which is slightly different from what the public thinks of fan portraits, and the third is that the majority of American fans are in the fan base, which is also the industry's view that advertising is more "value" in the calculation of fans, accounting for more than a quarter, followed by fans in Taiwan and India.
Looking at the growth rate of the past year, we can see that there was a brief burst of growth in October 2018, followed by volatile growth, the most recent of which was in early January, peaking on January 20th, with a daily increase of 750,000.
One reason is that "the rice" and "the life of cotton" have become bursts, with 14 million and 20 million, respectively, and another reason may be, as Tejal, the New York Times writer, says, that the panic and anxiety caused by the outbreak will prompt the public to see easier content to escape the reality for a short time, and that is the comfort of Mr. Li's pastoral life.

Thanks, Disney princesses, women's power...
10 million overseas fans in the eyes of Li Zixuan
Below Li Zixuan's video, the most said is thank you, "Thank you for sharing this kind of life to us", "see her video can feel the peace never before", the most exaggerated one, "actively get up to bathe, clean, say goodbye to the past 5 years of life", in the "home country" this matter, the people of the world reached unprecedented unity.
"A dog and two sheep, my ideal life."
"The ideal life could have been like this."
"Suddenly there was an impulse to change my life and find the best I could be."
"I want to escape the reinforced cement and live in the forest."
"From the video of Mr. Li, I feel a calm that has never been felt before."
"During the outbreak, who didn't want their homes full of these snacks."
"Feel the peace of mind."
On the other hand, netizens have also expressed envy not to come, one is what will be Li Zixuan, one is nothing to me. January's pop-up video, "The Life of Cotton," sparked a wave of self-deprecation from netizens: "Look at me."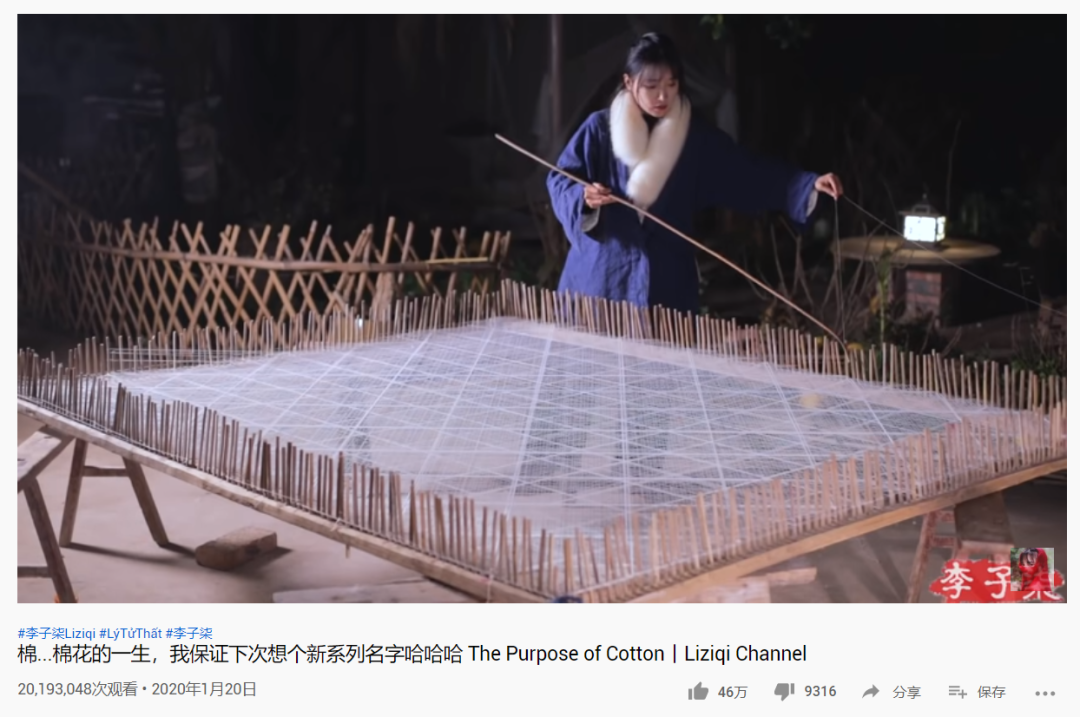 In the face of the omnipotent lizi, I can only wow.
Me: "Try to make this IKEA furniture." "
Son: "Grow cotton, give grandma a bed of cotton quilt." "
Me: "The cereal milk doesn't make a good breakfast between the two." "
Son: "Start from scratch, play a bed of cotton quilts." "
50 million plus super burst, the annual goods snack special, Li Zixuan made hand-teared beef jerky, icing sugar gourd, nougat, netizens marveled, admired, but also shed envy of the mouth.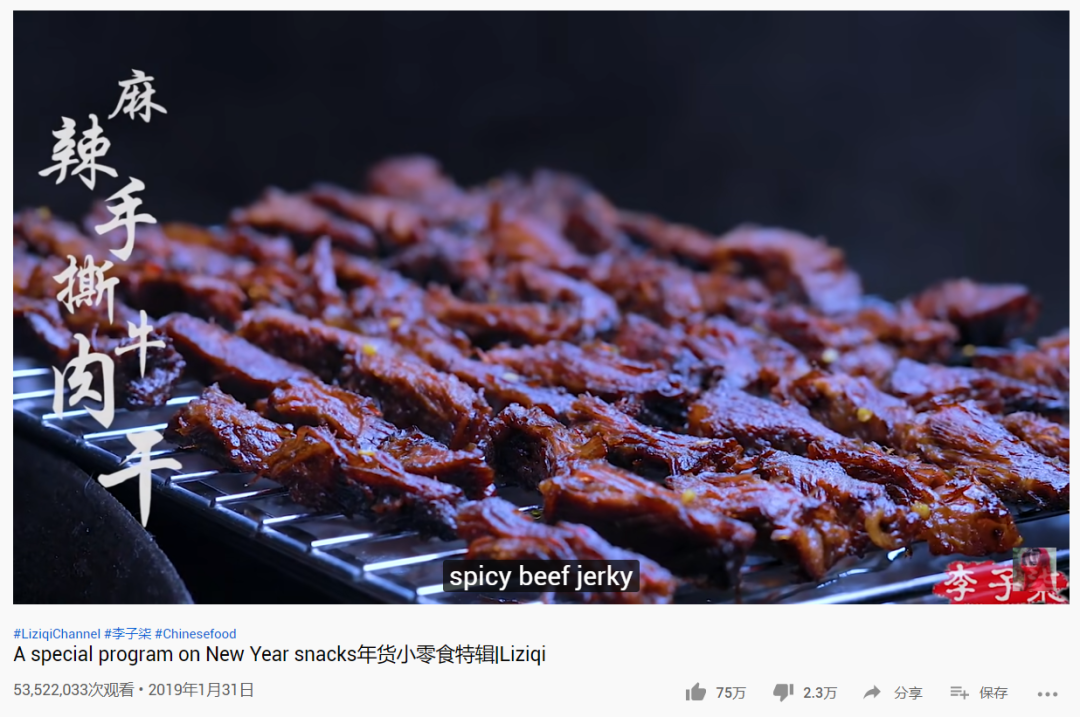 "In this way, my life is nothing, nothing to learn." In Li Zixuan's video, I've seen everything she made her own. "
"It's so real, I'm a garbage hammer."
"Hold my paws, and my life is so boring."
Many netizens have already seen her as a princess - a powerful princess living in China's idyllic country, and the evolution of Disney's image of the princess also seems to imply the rising strength of women, beautiful, independent and powerful lizizi, perhaps can afford the name of the princess.
"Dogs, lambs, animals around, she has given and natural integration. Li Zixuan, Disney Princess. "
"Hopefully Disney will come up with a princess with a leech as the prototype."
"Every time I thought she was gone, I made eight more."
"The woman's power of the lizizi."
Genius is like a son, strong is like a son.
Russian fan: "This girl is so smart that she wants to know where she lives and how old she is." I own the countryside, know what the rural work is like, such a complicated job is also she done neat and interesting. The video is great. "
This one comes from a omnomnable Russian translation of English
A netizen simulated the conversation between the proposed brother and the son-in-law.
Marry me, I'll give you everything.
So the sisters also said: "Son I want to marry you!" "
Some even summed up a set of successful methodoology for her work: "High-quality video, nature, simplicity, diligence, and quality." "
And her love of life, but also inspired overseas netizens to love life, learning cooking, and even Chinese and Chinese culture, although for "whether it is the output of Chinese culture" is still controversial, but Li Zixuan let us see a new context of the image of the princess, heroic, independent, strong women.
https://www.nytimes.com/2020/04/22/dining/li-ziqi-chinese-food.html
Los Angeles Times: Recommended 6 food bloggers, the first of which is Li Zixuan
https://www.latimes.com/food/story/2020-04-23/food-youtube-shows-quarantine-bored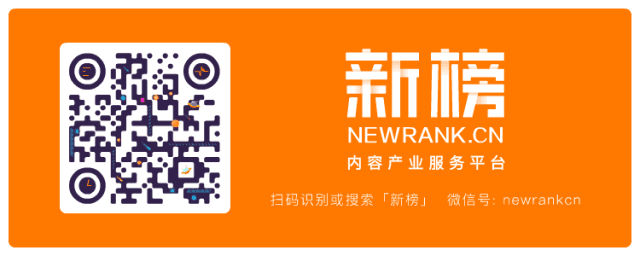 ---