Tang WEEKLY . . Bayern Munich renewed its contract with Coca-Cola and Orange became a quality partner at the Paris Olympics

Tang WEEKLY, bring you weekly sports marketing news at home and abroad.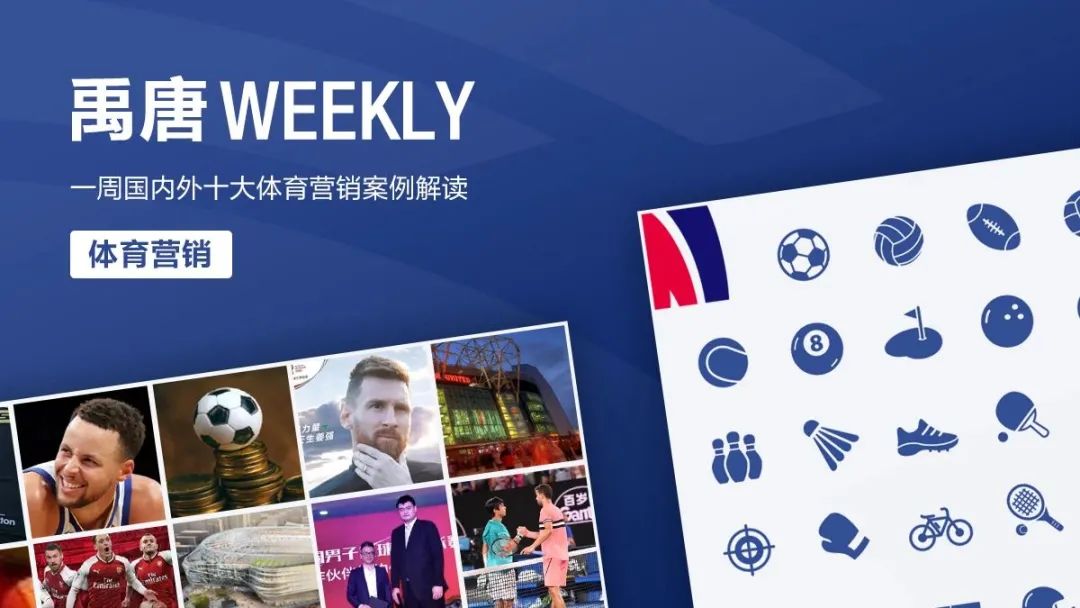 What has happened to the sports marketing community at home and abroad in the past week? Tang will take stock of the top ten cases and interpret them for you.
Bayern Munich renewed their contract with Coca-Cola
Bayern Munich have officially announced the extension of their partnership with Coca-Cola. The two sides have been working together for more than 50 years and Coca-Cola will continue to offer a wide range of non-alcoholic beverages at Allianz Stadium, and the partnership will include select special offers for fans.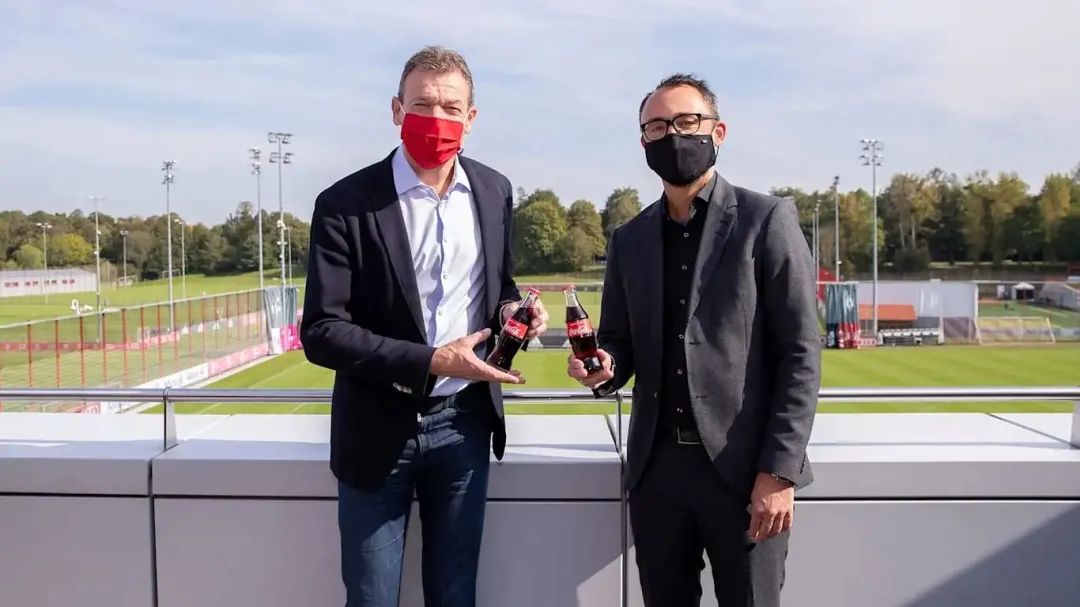 Andreas Jung, executive board member of Bayern Football Club, said: "We are proud of our partnership with Coca-Cola, which has been going on for more than 50 years and is one of the longest partners in the club's history. We co-wrote the success story, and we're adding more chapters to it now. "
Andreas Laub, partner and head of asset management at Coca-Cola's European partner Germany, said: "The partnership with Bayern Munich is very special for us. Bayern and Coca-Cola have been working together for more than 50 years. We wish the players and the coaching staff every success in the upcoming season. "
Orange became a quality partner for the Paris Olympics
Orange, the global telecommunications company, has announced as a quality partner for the 2024 Paris Olympics and Paralympics. Under the agreement, Orange will install high-speed broadband networks at all Olympic venues so fans can easily share photos and videos during games. Orange's total investment in the partnership will be as high as 144 million euros, According to French newspaper Le Paris de France.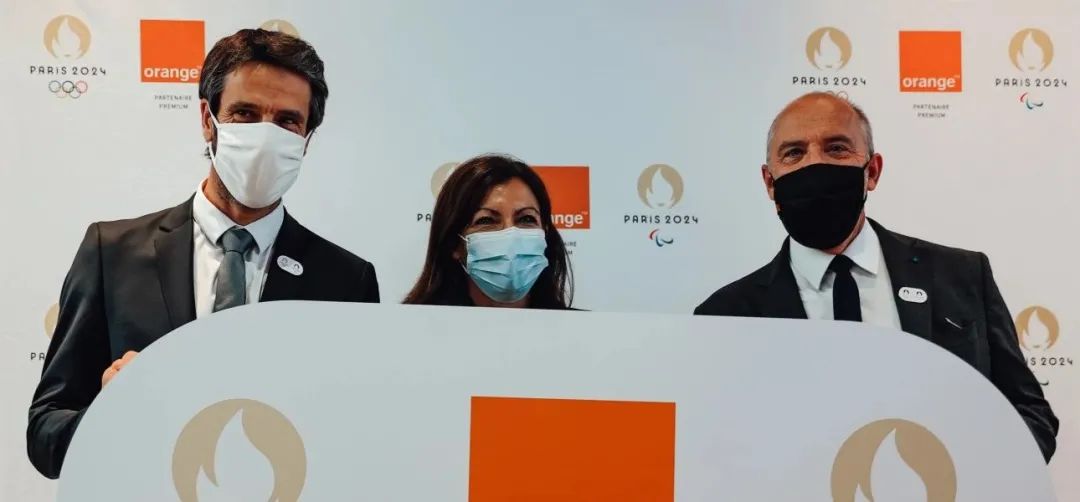 Tony Estanguet, chairman of the Paris Organizing Committee, said: "We are delighted to welcome Orange to the Paris Olympic family. Communication transmission during the Olympic and Paralympic Games is a big challenge. As the event approaches, the eyes of the world will turn to Paris. People need to be perfectly connected to venues and the internet so they can enjoy the event to the fullest and share their excitement with others. We believe Orange will be a great partner to meet this challenge and create that bond. "
Stephanie Richard, Orange's chairman and chief executive, said: "Hosting the 2024 Paris Olympics offers a huge opportunity for the French economy and an incredible technical challenge for Orange. Connecting every location and everyone involved to high-speed networks will be a key factor in successfully bringing the Olympics to life. Over the next four years, Orange's team will make the most of the power of our network to make this unique event a reality for people around the world to share and enjoy. "
Wings Mobile became the official partner of Juventus
Start-up technology company Weings Mobile has become Juventus' new official partner. Wings is already active in more than a dozen markets in Latin America and has recently launched in Italy. The agreement provides a range of marketing and communication activities, such as exposure to the Weings Mobile brand on the pitch during Serie A and the Italian Cup, as well as activation on digital and social channels at the Juventus training centre.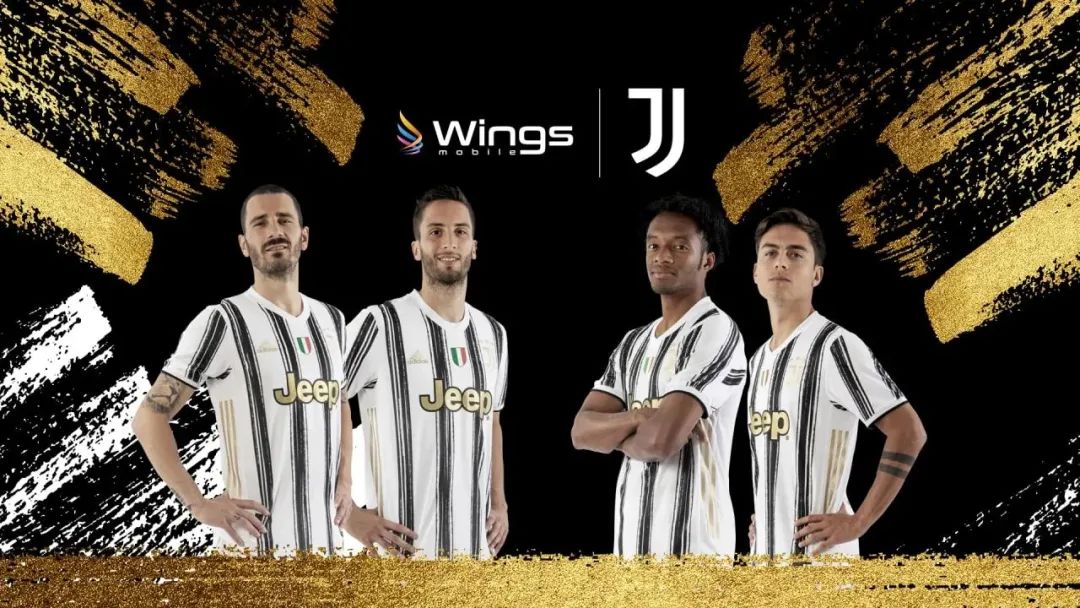 Tomas Arico, Juventus' co-director, said: "With this agreement, Juventus will be able to accompany and support the development of Italian companies that share Juventus' ambitions: growth, expansion into new markets and enthusiastic customers. "
Antonio Milio, founder of Wings Mobile, said: "For a young start-up like ours, it has expanded across the scale to bring our brand to one of the most successful teams in Italy and one of the most successful teams in the world, and it represents a huge opportunity not only to grow our business by raising the profile of our products and brands, but also to support our many members in our business activities." "
Supermarket chain Crai has become AC Milan's business partner
AC Milan has announced the leading supermarket chain and distributor, theCrai Group, as its commercial partner. AC Milan andCrai will launch a series of business plans throughout the partnership, using their distribution networks to provide customers and fans with the opportunity to receive special offers.

AC Milan's agreement with Crai and Risparmio Casa, part of theCrai Group, is based on a shared focus on quality and synergies between the two brands across Italy. This partnership will allow Red and Black Legion fans to enjoy exclusive benefits throughout the season.
Casper Stylsvig, AC Milan's chief revenue officer, said: "I am delighted to welcome the Crai Group to our family of partners at AC Milan. This strategic partnership will achieve the club's business objectives, exert the influence of our brand across the country, and provide unique opportunities to attract distribution customers with unique, money-free experiences. "
Hisshey has teamed up with Fnatic, the European e-racing club
On October 2nd His letter group, the world's leading market leader in electronics and home appliances, announced a multi-year partnership with European e-competition giant Fnatic, which will work with Fnatic to launch a wide range of content, including product evaluation, creative video and social media activities, to interact with the e-competition community globally. Founded in 2011, Fnatic is one of europe's most popular e-teams.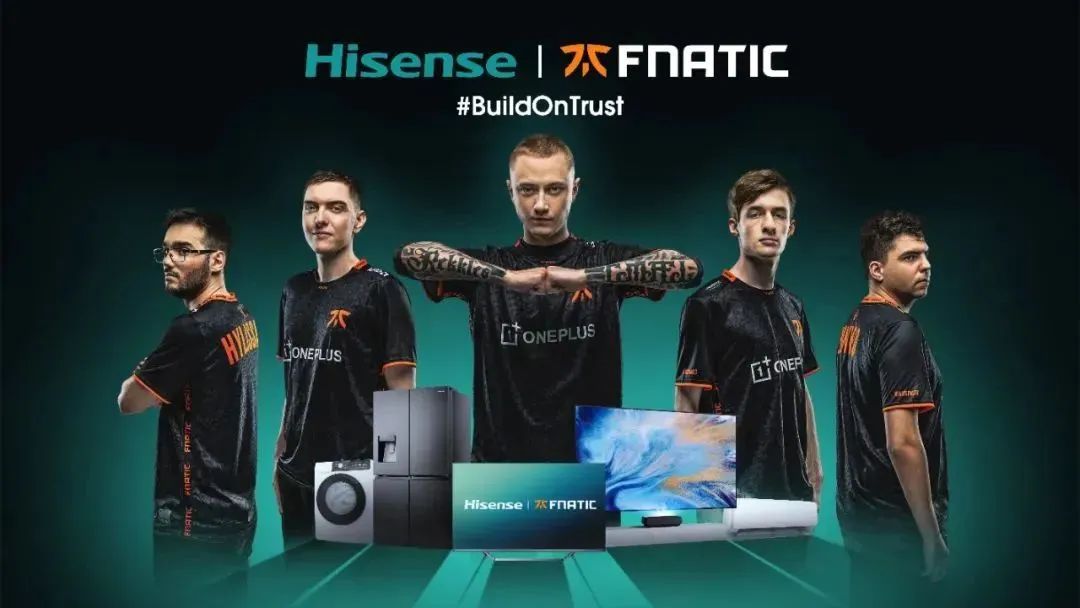 "We are excited to work with Fnatic, the world's top eSports club, to create a better life for Fans of Fnatic and eSports," said Zhu Wei, vice president of his international marketing. By constantly exploring the needs of our fans, we hope that Hisiton's televisions and appliances will truly become friends and right-handers in the daily lives of consumers, allowing them to enjoy every moment of the e-competition. With Hisin TV's VIDAA smart operating system, we'll bring more e-sports and Fnatic Club content to our fans. "
Sam Mathews, founder and chief executive of Fnatic, said: "We are proud to work with Hisson, a forward-looking and innovative company dedicated to the well-being of hundreds of millions of families. As a trusted partner, we are delighted to share this exciting news with the club's fans, players and content creators. "
James became the cover of Whaties Packaging, an American breakfast cereal brand
Recently, the famous American breakfast cereal brand Whaties announced that Lakers player LeBron James has become the first person on the cover of his packaging. Wheaties is a well-known American breakfast brand, and many NBA players have appeared on the cover of their packaging, including Russell and Jordan, as well as active stars such as Irving. Before James, tennis great Serena Williams was the cover of the brand's product packaging.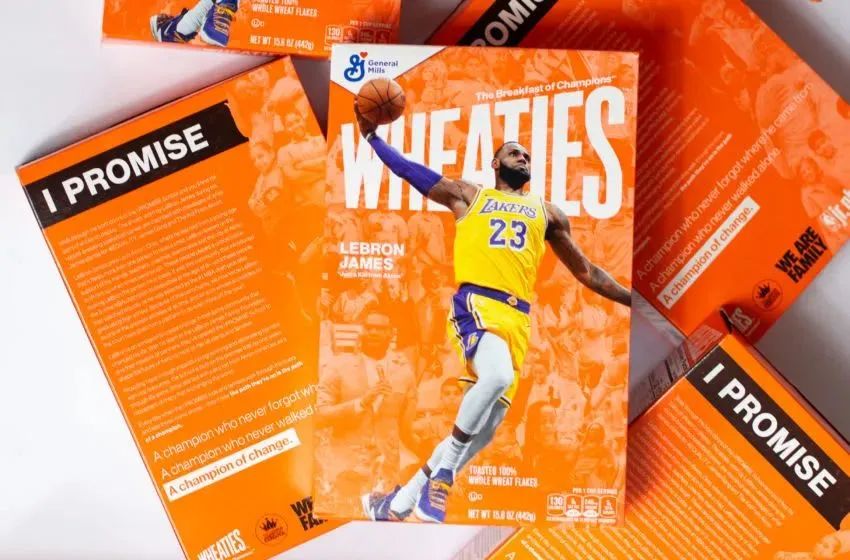 "Our campaign in Akron is about doing our part to improve our community, first by listening and then responding with the resources they need," James said in a statement. We will continue to make every effort to create a better future for our children and our community, starting with the students, teachers and the champions you see every day on this box. "
Taylor Gessell, wheaties brand experience manager, said James was "a champion of change, using his sports platform to make the world a better place." "We are very proud to be able to demonstrate this positive force that inspires the next generation of champions on the Whaties' historic box."
Hyperice became spurs' official provider of rehabilitation technology
Premier League Tottenham Hotspur have announced that Hyperice, the leading recovery and performance technology brand, has become the club's official provider of rehabilitation technology for men's and women's football. To provide the team with real-time assisted recovery technology, Hyperice has designed a "super bag" that will include core devices such as Hypervolt (hand massage device), Hypersphere Mini (compact massage ball), Vyper (vibration fitness roller) and Venom Lines (heating, compression and vibration equipment). The partnership will also include exclusive content developed in collaboration with the club's medical staff for the new Hyperice app.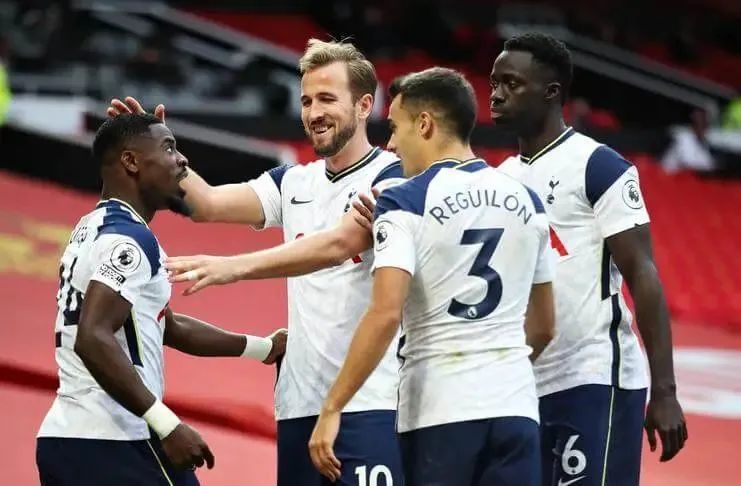 Joe Cannon, Hyperice's vice-president of business development, said: "At Tottenham Hotspur, we have found a partner who not only believes in our mission, but also matches our passion for it. From their world-class medical staff, state-of-the-art training facilities and their incredible Tottenham Hotspur stadium, the club will continue to drive innovation and player possibilities. We are delighted to be able to support Spurs on and off the pitch with our full range of medical techniques. "
Fran Jones, Tottenham Hotspur's co-director, said: "Hyperice has quickly become a leading brand for supporting the rehabilitation of athletes. They have a number of sports partners in the United States, including the NBA and the UFC, so we are pleased that they have chosen Tottenham Hotspur as their first partner in men's and women's professional football. "
The Cleveland Cavaliers became the first NBA club to sign a sponsor of training equipment
The Cleveland Cavaliers became the first NBA club to sign a sponsor of training equipment. The Goodyear tire logo has appeared on the Cavaliers' training ground and has been a sponsor of the Cavaliers' jerseys since 2017, with Goodyear tires reportedly spending $10 million a year on sponsorship assets for those jerseys, but it's unclear exactly how much they will be spent on training uniforms.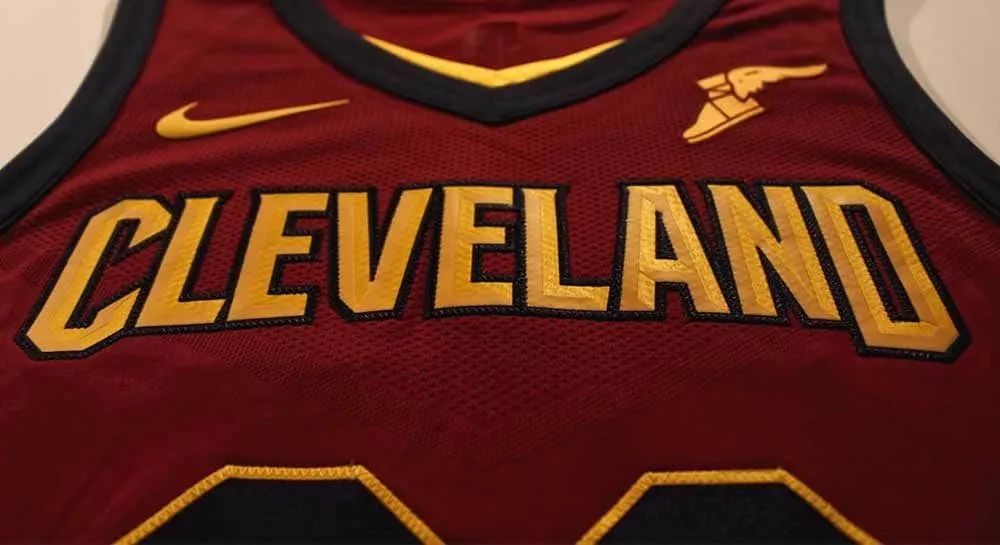 In September, the NBA allowed all teams to add sponsorship ads to their uniforms, companies that could gain exposure during the team's day-to-day training and pregame shooting. It's also a new change in the NBA's commercial rights since the introduction of jersey advertising in the 2017/18 season.
As a result of the outbreak, the league and the clubs suffered huge financial losses, so they had to develop as many new commercial sponsorship assets as possible. Prior to this, some clubs have reached a cooperation with enterprises on the resources of training venues, I believe that training equipment will also be favored by many brands.
The annual growth rate of the sports market will fall to 3.3% over the next 3 to 5 years
A new study by PwC, a professional services firm, suggests that the new coronavirus pandemic will cause the sports market to grow at an annual rate of 3.3 per cent over the next three to five years from 8 per cent. PwC's latest sports survey found that 30 per cent of respondents expected growth to be zero or lower. The survey received 780 responses from more than 50 countries.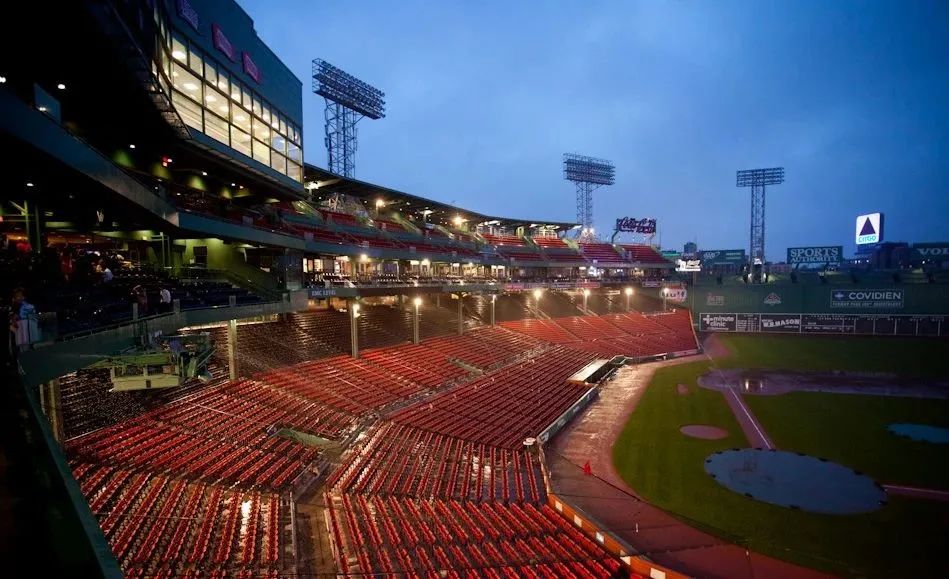 Compared to other industries, just over a quarter of respondents said the sports industry was under-prepared to deal with the 2019 coronavirus outbreak, while 31 per cent answered "below average" when asked how prepared the industry was to deal with the outbreak.
In the recovery process, more than 70 percent of respondents believe that the sports industry will not fully return to pre-neo-pneumonia levels until 2022 or 2023. The expected growth in historical revenue streams in the sports world is much lower, with licensing and commercial promotion revenue expected to grow by 3.4 per cent, media rights revenue by 3.2 per cent and sponsorship and advertising revenues by 2.2 per cent. Ticket revenue and hospitality revenue are expected to remain unchanged.
NBCUniversal has expanded its content partnership with Twitter
ABC's NBCUniversal and social media giant Twitter expanded their content alliance, signing a cooperation agreement last July aimed primarily at the Tokyo Olympics, but it was delayed because of the outbreak. It is reported that the updated agreement will cover the Tokyo Olympic Games and the Beijing Winter Olympics.
Gary Zenkel, president of NBC's Olympic channel, said: "Extending our multi-event partnership with Twitter from Tokyo to Beijing is once again pushing NBC's Olympic coverage to a broad and active Twitter audience that will have great Olympic moments, Olympic programming and nightly viewing of our prime-time programming, which is not shown on television." "
TJ Adeshola, Twitter's head of sports co-operation, said: "There are very few events that bring the world together like the Olympics, and we really look forward to the upcoming Summer and Winter Olympics as a global celebration like never before." We can't wait to work with content partners like NBC's Olympic Channel to combine real-time Twitter conversations with quality sports to give fans a unique real-time Olympic experience they can't find anywhere else. "
---
---
Tang Sports Industry Questionnaire
Affected by the outbreak, many brands will be more cautious about marketing investments, that is, finding resources that match their brand positioning and being able to achieve precise activation is a top priority. Sports marketing still has its unique advantages, its role cycle is long, wide dissemination, audience diversity, has been favored by many large brands.
Are you a brand marketing and marketing person? Want more knowledge and services about sports sponsorship? Please press the QR code to identify, fill out the sports sponsorship questionnaire, let us understand your needs, in order to provide more targeted services. The response time to the questionnaire was approximately 3-4 minutes. (Press and hold to identify the picture QR code)
Sports Sponsorship Questionnaire - Brands
China's sports industry is in a period of rapid development, especially in the competition performance industry. It is clear that the outbreak has hit sporting events hard, which has further tested the operation and management capabilities of operators. It has been proved that only sports events with solid systems in the areas of promotion, marketing and services are more risk-resistant, and of course, their commercial and market prospects are more promising.
If you are a sports industry practitioner, want to market events, clubs, venues and other sports assets or want to know about this, please press the second-dimensional code to identify, fill in the sports marketing needs questionnaire, let us understand your needs, in order to provide more targeted services. The questionnaire lasts 2-3 minutes. (Press and hold to identify the picture QR code)
Sports Marketing Questionnaire - Event Party
For more information on sports marketing, please contact Mr. Li at 13031060652 or scan the following QR code
Disclaimer: This article is original, the picture in addition to the signature are from the network, without consent may not be reproduced, reprinted / cooperate please Jiatang WeChat assistant, micro signal: yutangxzs.
---