Recruitment: JD.com, Ai Qiyi, NetEase games, know, internship information summary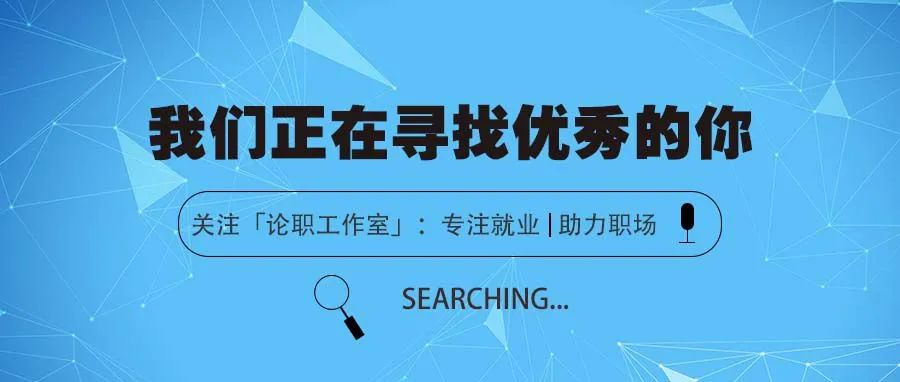 Focus on employment and help the workplace.

Job stories, HR says, leadership interviews, workplace dry goods, recruitment information.
Corporate cooperation: 15027147744 (Note meaning)
Email: lunzhioffer@163.com
Recruitment position: Event marketing post intern
Location: Shenzhen Nanshan excellent former Haixuan
Job Requirements:
1, third-year or graduate students, working days every week to the post 5 days, can continue to practice for more than 3 months, e-commerce operation internship experience is preferred;
2, can accept the daily overtime work;
3, familiar with Excel, Photoshop and other office software.
Job Treatment:
Internship salary 150 yuan / day, can open internship certificate, meal supplement, free shuttle bus, Nice mentor, harvest billion-level e-commerce platform marketing activities full process experience, in-depth contact with e-commerce marketing and category management.
How to apply:
1, delivery mailbox:
huangyuxiang5@jd.com;
2, mail naming: name, school, grade, attendance days, internship length.
Recruitment position: Knowledge product intern
Location: Beijing
Job Description:
1, cutting-edge science and technology, innovative functional research, analysis;
2, participate in the simple function of the requirements of definition, and follow up the design, research and development, testing links;
3, user feedback collection and finishing, basic data analysis.
Job Requirements:
1, like to study different products, can focus on the nuances of the product;
2, logical thinking is clear, sensitive data perception, innovative consciousness;
3, pay attention to the Internet video industry, a function beyond the ordinary user's cognition and understanding;
4, have a strong sense of responsibility to work, can withstand a certain amount of work pressure;
5, research one, research two, research three students;
6, at least four days a week working hours, internship period is guaranteed to be more than 6 months.
Job Treatment:
220 yuan/day.
How to apply:
1, delivery mailbox:
liuziwen@qiyi.com;
2, mail naming: school, professional, grade, name, job application
Recruitment position: Overseas distribution marketing interns
Location: Shanghai
Job Description:
1, in line with the rhythm of game products and overseas brand communication strategy and creative materials planning, to assist products overseas in Japan, Korea, Southeast Asia, Taiwan, Hong Kong and Macao market distribution and implementation, have the opportunity to participate in the operation period, public test period product operation and publicity implementation;
2, participate in the community operation of game products in overseas markets, including content planning, material creativity, fan maintenance, etc., to create interesting and effective online activities, active platform fan users;
3, deep experience game, and for the follow-up product content development, brand promotion, etc. to provide brain hole advice.
Job Requirements:
1, love the game industry, has a wealth of multi-category game experience, deep competitive game experience is preferred;
2, excellent English ability, able to meet the high requirements of the text, announcements, Twitter posts, such as writing, understand Japanese, pay attention to Japan's fashion trends and social culture, there are Japanese students with great experience in the region;
3, familiar with overseas social media platform FB, Twitter, IG, LINE, etc. priority, has the experience of operating the big plus points;
4, with good implementation, communication, coordination skills, a certain degree of pressure resistance and rapid learning ability;
5, to ensure that 4-5 days a week working hours, after the festival can be on the job, with long-term internship possibilities, more than 6 months priority.
Job Treatment:
1, daily salary 100 to 150, daily meal supplement, snack milk tea afternoon tea is not regularly fed;
2, the industry head game company internship opportunities, platform large, old drivers driving with flying.
How to apply:
1, delivery mailbox:
chenyating01@corp.netease.com;
2, mail naming: the job application, name, can be internship length;
3, note: resume should be attached to the game experience, game name, game length, level, preferred game type and experience and other workslist, as well as the length of internship
Recruitment position: Planning interns
Location: Guangzhou
Job Description:
1, participate in the brand program discussion, brain explosion content creativity;
2, participate in part of the program writing;
3, for commercial projects to write all types of documents, to assist in the implementation of the case proposal background information support;
4, to assist in the search and summary of diverse cases in the industry.
Job Requirements:
1, can independently complete the text writing, have a sense of network, flexible style, like reading;
2, with good logical planning ability, creative ideas;
3, skilled use of PPT, Photoshop, Excel and other office tools;
4, communication, news, marketing, advertising professional plus points, advertising companies, Internet internship experience is preferred;
5, can guarantee 4 days or more per week of working time, the total internship period of more than 3 months.
Job Treatment:
1, the company has prospects, can learn and understand the new developments in the industry;
2, good working atmosphere, flexible work;
3, have feelings, realize the first heart and dream of advertising.
How to apply:
1, delivery mailbox:
huangziqi@zhihu.com;
2, mail naming: name - school - professional - grade - post.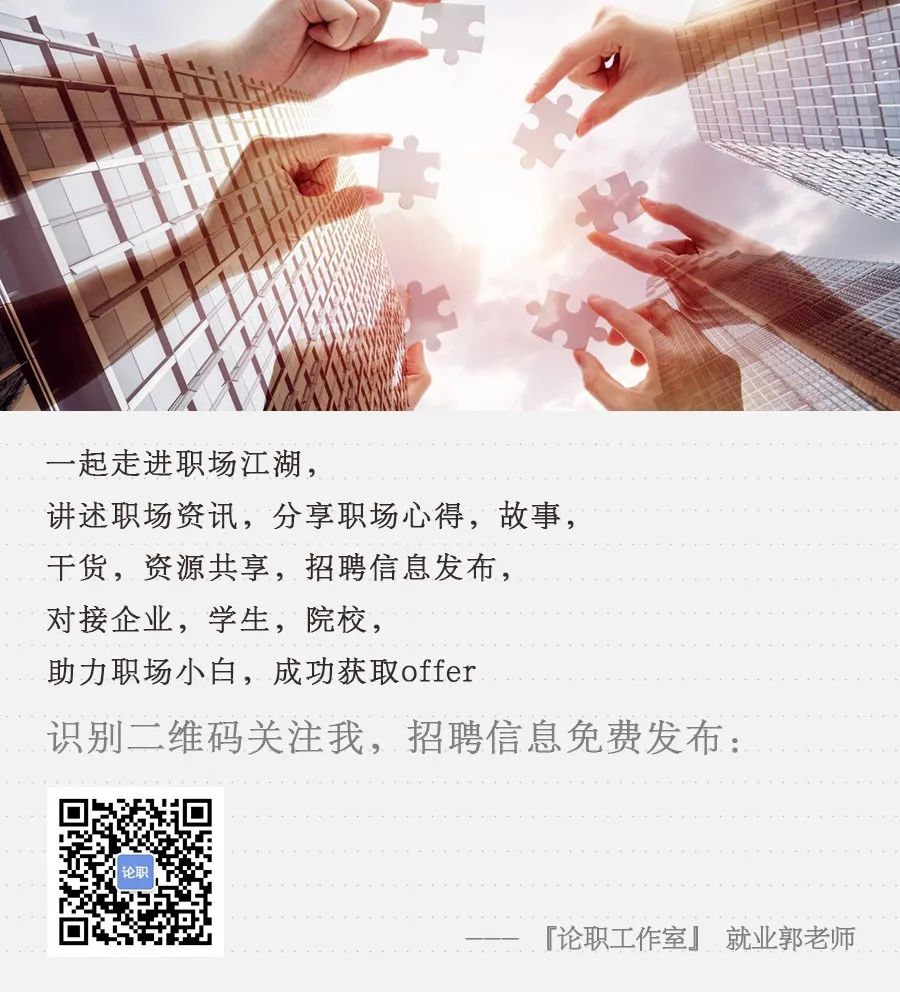 ---