Note these taboos that keep Facebook ad accounts open (full)
Facebook's advertising performance is well known, more and more people use Facebook, more and more people on Facebook ads, but if too blind to run, Facebook does not make any restrictions, then the network environment, governments should not agree, Facebook ads will not grow to this day.
Material rejected? The account is blocked? High unit price?
You can't be unaware of the "River rules" when running a Facebook ad! If you don't follow these "river and lake rules", you may face:
(1) Increase unit price, affect costs.
(2) The delivery is affected, the material is rejected, and even the account is blocked.
(3) Opening a new account is subject to greater scrutiny and takes longer.
(4) Advertisers and ad accounts are blacklisted by Facebook's Policy team.
At Facebook, all ad images on the shelves need to be reviewed. The length of the audit varies, sometimes 15 minutes to pass, sometimes takes 1 to 2 days.
Avoid these Facebook ad minefields, ads are on the line in minutes, mom no longer have to worry about my being sealed!
Vulnerable type of violation.
1, Sexual sexy large scale - character shape or posture, directly display or imply sexy or large scale.
1) Games:
The game appears in the comic version of the female presence of sexual suggestive posture.

Comic-book animals/characters shake/hit the hips.

Promote game cover picture Women's skirts are too short or can be seen directly in underpants.

The game ad video shows the characters exposing the thighs/skirt angles from the bottom up and the chest overexposed.

In the game appears female skirts blown up / women's skirts are too short or can be seen directly in the panties.

The game appears female pants with perforations.

In the game scene, there is a picture of female characters' legs being over-separated or there are obvious sexual cues in the posture.

The ad in the game/fitness APP appears as the user clicks on the female chest/hip to continue the game screen.

Sexually suggestive content appears in the game of official-subject matter.

Antique games, advertising text description there is a clear hint of sexual innuendo. For example: Bathing woman/man Ren Jun selection, etc.

Chess game, female officer sensual.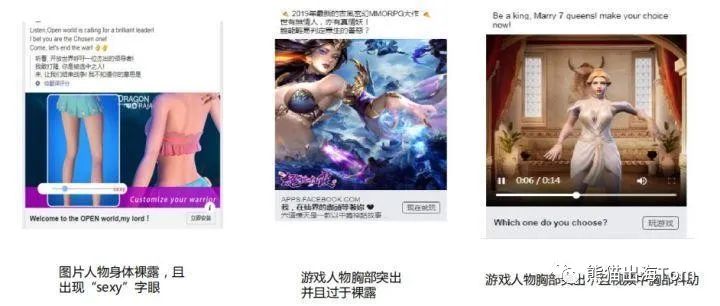 2) Fiction.
Promoting over-nudity of subjects and images in comic/fiction advertisements and sexually suggestive descriptions in stories (men and women close, kissing, bed scenes)
3) Social:
The live stream ingtakes appear in the software for female dew points/touching hair/rubbing breasts/shaking buttocks/explaining late-night female escort chats.

Appears over-sexy material/video for women.

Screenshots of the live software show over-intimate scenes between men and women.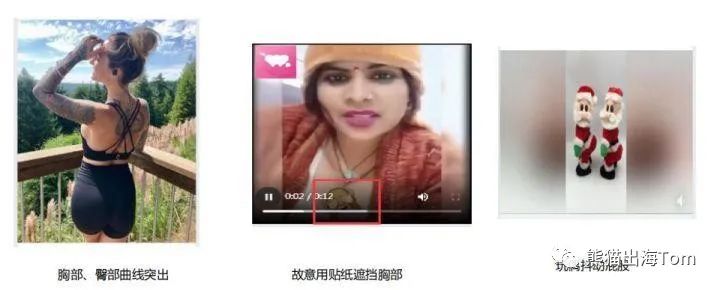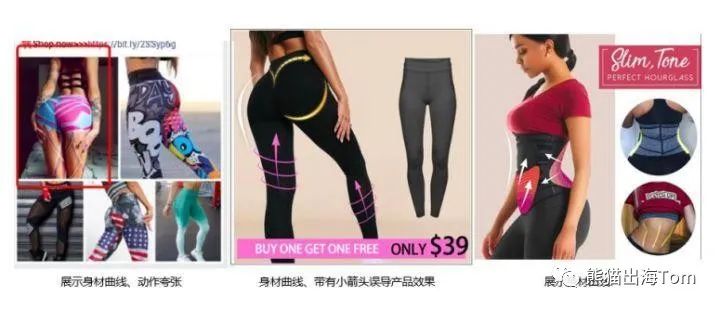 2, Adult Content Adult Content - Dating or Live Content, suggesting adult or sexy content.
Dating software has a female hint and you make friends, or pop-up dialog boxes suggest that a conversation with you contains sexual innuendo.

Live software suggests making friends with users through a dance/pose that contains sexual cues, or a screenshot of a conversation with a particular person appears on the phone screen, suggesting that the software can be installed to talk to a specific person.

The dating app displays multiple profile siphone sms, claiming to have the opportunity to talk to specific people with virtual text messages, hinting at being alone at home and taking sexy selfies.

Screenshot of a video of a woman lying in bed.

The clothes are overly sexy in the conversation in the female video screenshot.

Two-screen dialogue screen, there are specific men and women dialogue scene.

False information implies making friends with specific users or inducing users to make phone calls with people in the picture.

The app is also used by suggesting that the character is in a virtual location, misleading users about their friends.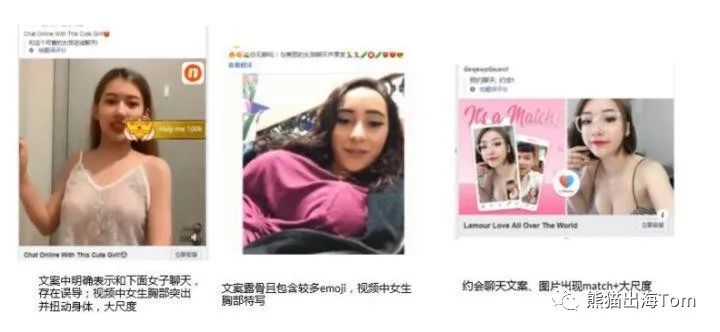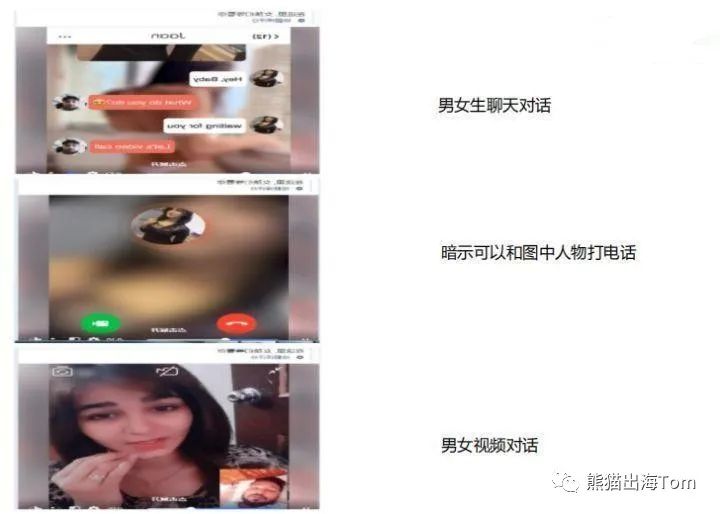 3. Shock and Scare shock and panic - violence, blood or war scenes.
Shooting game, the first visual gun aimed at the enemy screen or directly with the gun aimed at the enemy.

A link/weapon will tie/knock down the animal.

In the game, there is a picture of monsters/animals shooting down the head of a character.

In the game video, images of the game characters being ripped to the ground with weapons and blood ire (no matter how much blood is and less)

War/Blood/Crash images appear in news ads.

News footage of car accident rescue figures appeared in the news.

Crash-themed games.

Over-amplification of pathological sites.

Ancient official-themed game, the appearance of penalty /bundling and other pictures.

The hook remover shows the angler ticking/removing the hook from the fish's mouth (magnifying) with a device.

Split the figure's head with light and shadow.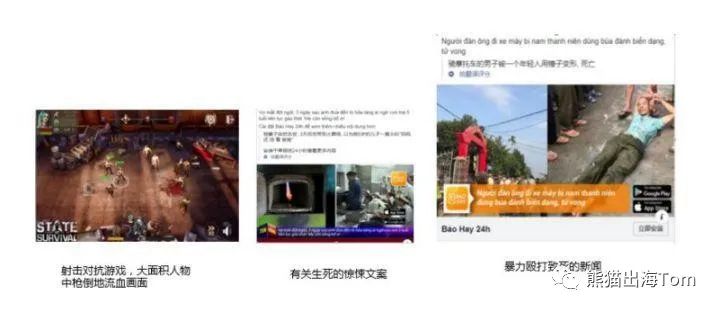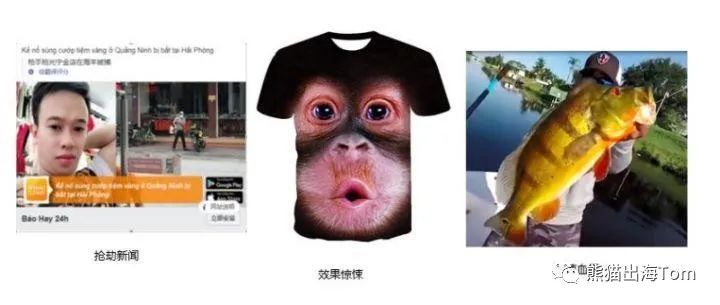 4, Ideal medical ideal medical - exaggerate the use of products, highlight ingest the medical performance of the product.
Toe sleeves claim to completely correct toe bones/cure deformed toe conditions.

Before and after the effect of the drug, claiming to solve the toe/finger deformity immediately.

Products that instantly remove skin problems such as moles/pox.

Sweatpants and others claim to be overstating functions such as blood vessel blockages and medical conditions.

Cure grey nail products, or remove nail fungal products.

The foot grinder completely perfectly removes skin horns.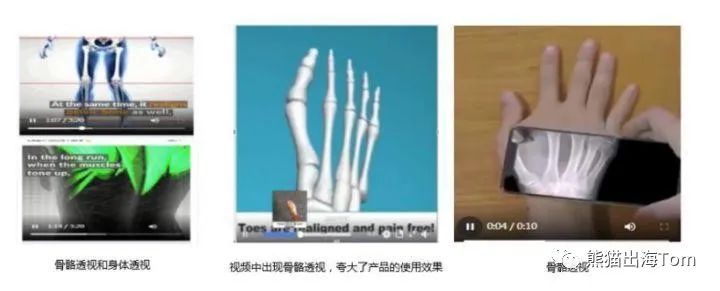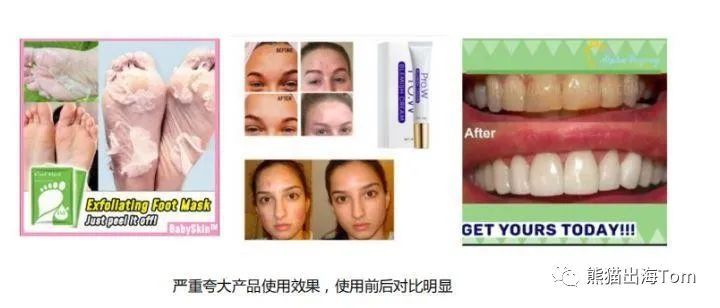 5. Financial - Financial or insurance products, emphasizing amount, interest rate and speed.
First, promote financial and insurance products on the Facebook platform,The following conditions must be met:
1) Information must be fully disclosed on the landing page, including:
Clearly indicate the APR or interest rate on the landing page;

Indicate the address of the company entity providing the product on the landing page;

Term of the loan (not applicable to mortgages);
2) Users must not be asked for personally identifiable information on the landing page;
For example: personal credit card number, government identification (social security number, license number, passport number, military ID card and other specific bank details (bank account/route number), etc.
3) All advertising of financial and insurance products and services must be only available to users over the age group of 18 years of age.
Policy.
Promote lending products without completing The Sensitive Targeting certification for the relevant ad account.

Photos of users holding their personal documents appear on loan app ads and landing pages.

Ads such as loans can be available in the Loan app that require only a phone number to borrow/scan an avatar.

Descriptions of direct requests for sensitive information from users (e.g. scanning of identification documents, asking the user to provide a bank account)

Screenshots of the user's profile (e.g. ID card, etc.) appear directly in the advertising idea, implying that the submission of an ID card can be successful loan sourcing regardless of the credit history of good or bad)

Quickly register and obtain a loan with no loan conditions.

The ads themselves promote loan software, but the apps promoted on the floor are not about loans.

Guaranteed 24 hours / 35 minutes / 30 seconds to approve the loan, quick loan.

"quick cash loan" quick loan.

Virtual user ID cards and photos appear in the ads.

You don't need to review specific user conditions to get large loans.

By default, the minimum and maximum loan amount per applicant.

By default, each applicant can obtain a limited-month loan (three months, six months, nine months, etc.)

Real money appears in loan ads suggesting that users can make a successful loan.

Directly a screenshot of the loan success.

APP ad ideas appear to simulate user input amounts - click directly on the Confirm Request button to successfully borrow video, suggesting that any user can borrow a specific amount to succeed.

Several amount buttons and repayment dates appear and simulate the user clicking on the selection.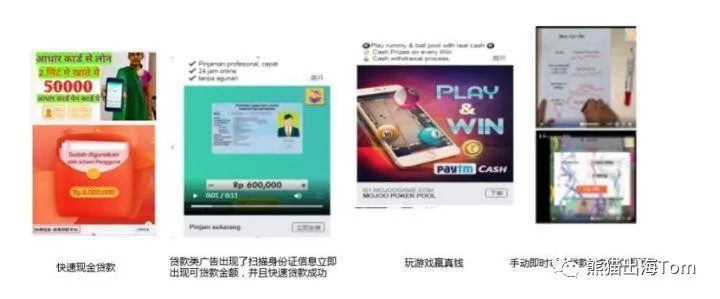 6, Low Quality E-commerce low-quality e-commerce - all kinds of imitations.
Fendi/Pink/Gucci/AirJordan/Nike/Kenzo/Givenchy/Prada/Tomm/Dior/MK/CK/Champion/Naked/Urban/Daniel Wellington/Japanese Tidal Tshirt/Apple Watch/West Pacific Queen/Canon Camera/Paris Seinfa/FAR/Desai/Daisy/Daisy/Daisy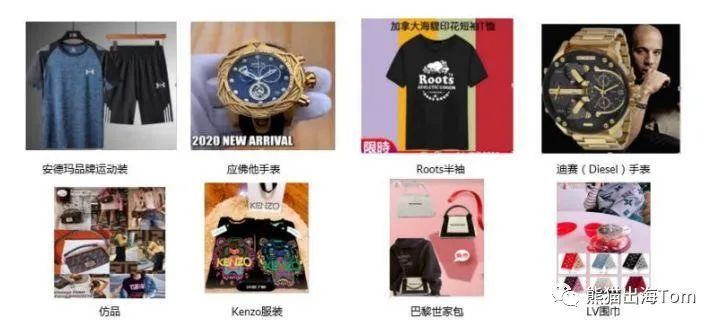 7, Multi-level Marketing Multi-level Marketing - Get real rewards with some action.
Not a real job or career; making money from a promoter; pyramid scheme; marketing; making money from playing games; no actual productor or service.

Fill in the game and make money by painting the color.

National singing software APP, text description appears can collect money.

Collect the questionnaire APP, the mobile phone completes the questionnaire can receive a variety of prizes, including cash vouchers, game consoles and so on.

Mobile phone complete a few tasks, make quick money, earn extra fast.

In the archery game software, the facebook Page text appears in the game-making field.

Test and download social software to get offline activities and job opportunities.

Social video editing software, downloaded to earn cash rewards (earn money/coins)

News software, which claims to already have X people who have been rewarded with cash, earns an average of X dollars a day.

Watch inge and complete the questionnaire to make money at home, recommend friends to download can also make extra money.

Within the APP claims to download and use the APP, you can earn unlimited money.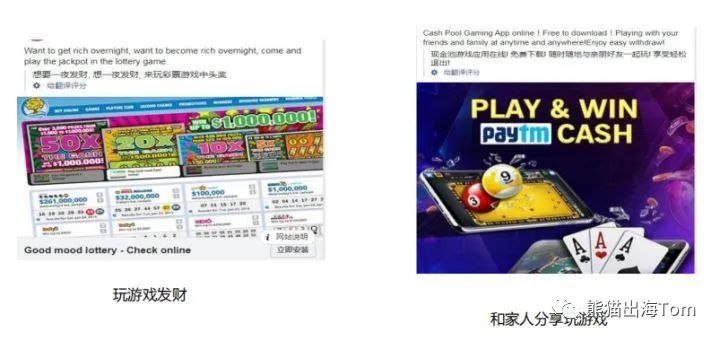 8、Misleading Content 误导性内容— 虚假新闻,假综艺,时政敏感新闻及其他暗示。
The dating app displays multiple profiles and claims to have the opportunity to make friends with specific people.

The game software displays multiple live avatars and distances from users on a map, suggesting that characters are playing the game or have the opportunity to meet them.

Video conversations between male and female users, suggesting that there are specific male and female characters in the social software.

Board games claim to win money (even millions) and a lot of gold coins fall.

Promotional Communication/Dating app uses sexy or suggestive images/videos to appear with photos of real couples.

Chat in bed;

The appearance of cleavage;

Standing posture, sitting position, shooting angle emphasize chest / hip;

Deliberately adjust the clothes to attract the line of sight to the chest;

There are 18 banned symbols that make users misunderstand.

False information implies making friends with specific users or inducing users to make phone calls with people in the picture.

Live dating sites, hinting at video calls and the real people who can appear in the picture.

Online table game, suggesting that you can meet real players in the screen.

Video software, two-screen display specific users can talk to the person in the picture video dialogue or send messages.

Live dating video software, two-screen display specific users can talk with the person in the picture video dialogue or send a message to receive a reply.

The loan software implies that the user can click the button/play key to select the loan amount (actually just a picture or analog video, while violating the financial policy)

Live dating sites, suggesting that users can swipe to the left to talk to a real person shown in the screenshots on the screen.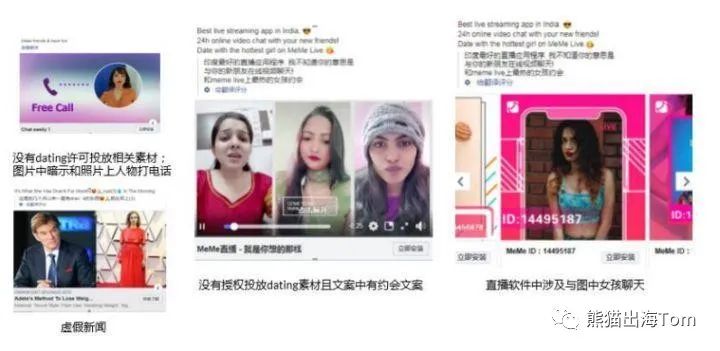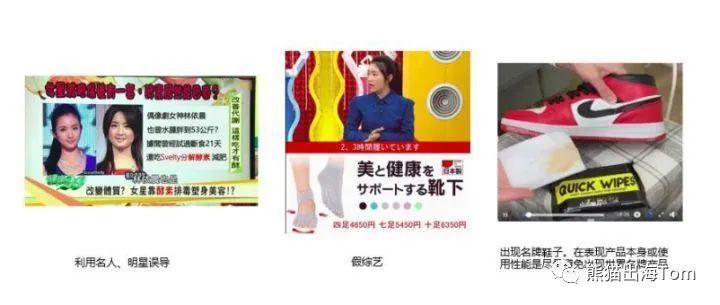 9. Language language - words, expressions, or symbols are misleading.
The color-filling game implies that the user is in poor mental state and avoids using words such as depression/relaxation stress/insomnia.

Not in advertising text and title contains false promotional ratings (using any symbol to represent a high or low rating, such as five stars, etc.)

You cannot use the emoji symbol garbled spaces to represent text;

Do not mix different language and expression (e.g. using art fonts with frames, emoticons)

Fancy/Art Word attracts users to click (emphasis on "F.R.E.E" in bold)

Deliberate use of blur or darkness, mosaic filters other images to cover up violations.

Deliberate use of techniques to blur or obscure important content of brand marks/advertising ideas misleads users into clicking.

The cartoons appear to be too blurry and broken.

The video software deliberately fakes and mosaics the face of a woman.

In your ad idea, advertisers appear to write their own stars for this game or APP or use any graphic suggestive ratings to attract clicks.

Online dating software uses emoji/kitten puppy/font to block body contact and sensitive parts of men and women.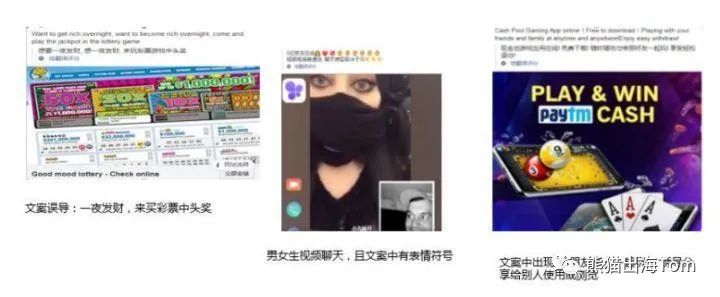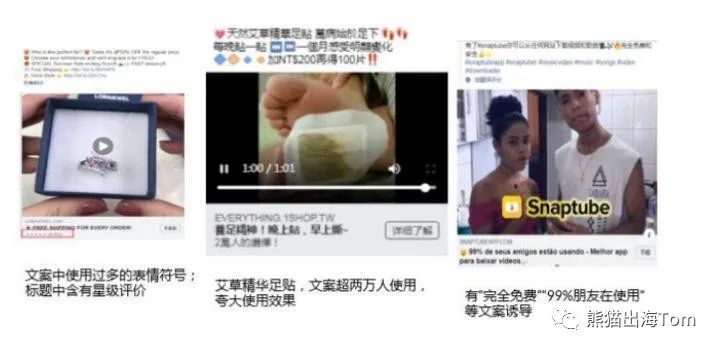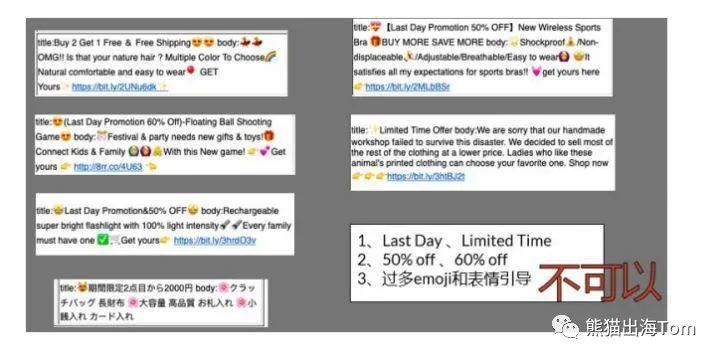 The type of landing page violation.

The type of link to the account opening site is not secure.

The link to the account opening site could not be opened.

There is no blank or no product information in the account opening website.

The account opening site contains product information that violates the advertising and publishing policy.

A false countdown is set within the site.

There are time-limited words on the website.

The discount on the product within the website is too strong.

The product details page on the site has too many unverifiable five-star reviews.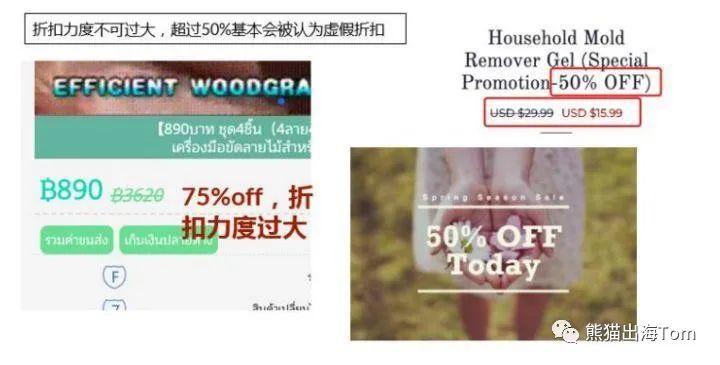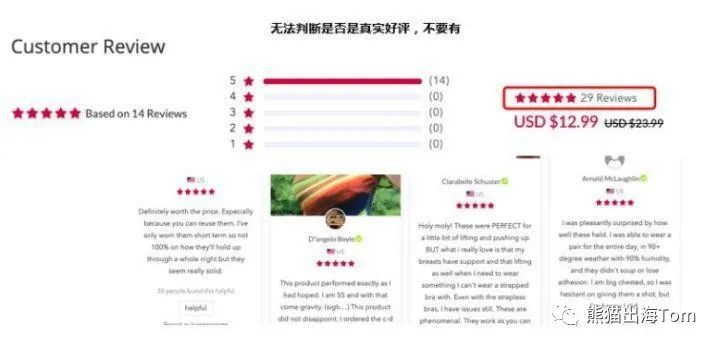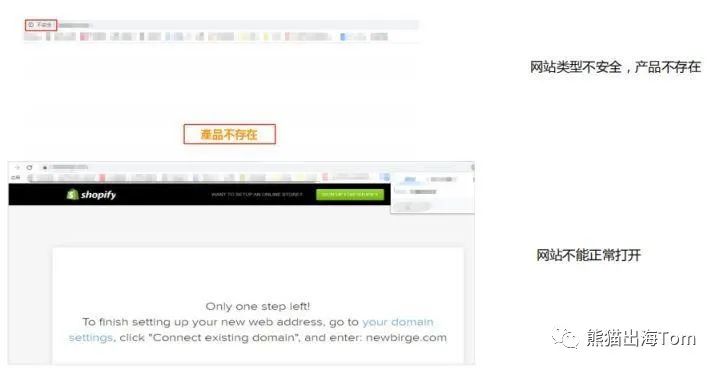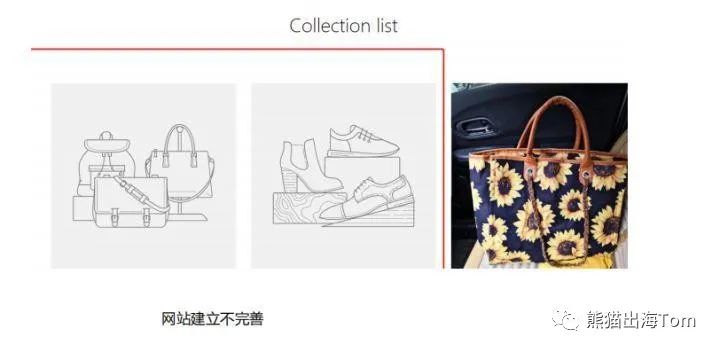 Other advertising policies.
Copyright issues:
Content that infringes or violates the rights of any third party, including copyright, trademark, privacy, public image, or other personal rights or proprietary rights.
Limit the content.:
1. Alcohol advertising must comply with certain regulations, including the target area of alcohol advertising law.
2. Ads promoting qualified diets and herbal supplements can only target users over the age of 18.
3. Weapons, tobacco products and related appliances, as well as health products that Facebook has unilaterally deemed unsafe, may not be promoted.
What is the size of the Facebook ad image?
Different ad targets may have different Facebook ad recommendation sizes. If you want your Facebook ads to appear in all the different locations, including desktop News Feed, Mobile News Feed, and the right column, you should use the ad image size sized that is recommended for your ad target.
If the image size is larger or smaller than the size specified in the Facebook Ad Publishing Guide, the image is automatically adjusted to the size that fits your ad. Animation or Flash pictures are not supported.
See the table below for the recommended dimensions: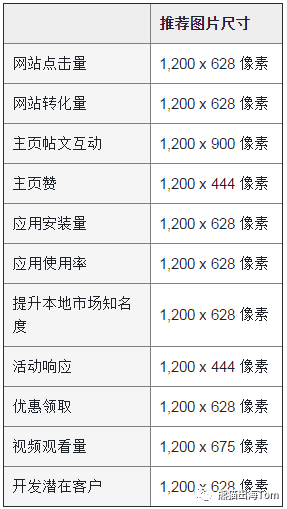 Note: The recommended size is 600 x 600 pixels for images of carousel ads, regardless of the target.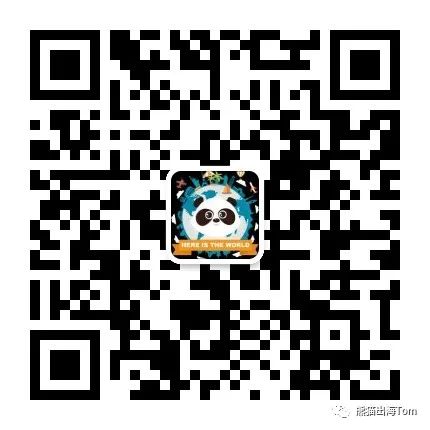 Scan Code Consulting Opens an Account Now.
Hotline: 131-7246-7866.
Official website: www.pandawm.com.
About.
Pandas go out to sea.
:
(Panda out to sea) is the "Internet plus" sea-going integrated marketing platform. We are committed to helping Chinese brands go global, through overseas media, for THE APP, games, e-commerce, electronic fast-moving industrial products, tourism culture and other industries to provide professional, efficient, innovative sea-going solutions, to build China's overseas "Internet plus" brand ecology.
Pandas can be replaced by the sea.开Yahoo 、 Facebook 、 Google 、 Bing 、 Tiktok 、 Line 、 Twittle 、 Pinterestsuch as corporate advertising accounts, covering the current foreign market mainstream media.
  Pandas go out to sea. Review of previous articles:
How much does Facebook know?
Marketing dry goods Don't ignore.
▼
Click.

"Read the original"

Answer questions online for free.
---