Facebook is another big shot: Disney, the number one advertiser, has slashed its advertising.
This article was first published in ."See VIP" APP. Author Moon., welcome to download."See VIP", instantwitness history.
Read: Disney quietly slashes ads on Facebook and its controlled Instagram However, the top 10 customers, including Disney, may not be able to shake Facebook's ability to absorb money.
Facebook has taken another hit after a number of prominent US companies announced earlier this month that they were pulling down ads: the number one advertiser also sharply reduced its advertising.
Disney has slashed its advertising spending on Facebook because of dissatisfaction with Facebook's handling of hate speech and divisive content, the media said.
Among them, its streaming video service Disney Plus's ads have been completely suspended. Disney is aggressively promoting the service this year, and it accounts for a large portion of the company's marketing spending.
Not only that, but Disney has suspended advertising on Hulu Plus, its popular social software on Facebook.
Disney was the second-largest advertiser after Home Depot last year and jumped to the top of the market in the first half of this year, according to research firm Pathmatics. Disney plus spent $210 million on ads, and Hulu Plus spent as much as $16 million between April 15 and June 30.
Facebook is being resisted by a large number of advertisers because of its lack of management of hate speech. Hundreds of companies, large and small, such as Unilever, Starbucks and Ford Motor Co., have announced cuts or even cuts in ads on Facebook.
However, companies such as Starbucks have made the decision more high-profile, and Disney has not spoken out, but has kept a low profile in reducing advertising costs.
Civil rights groups, including the Anti-Defamation League and the American Association for the Advancement of Colored People, are calling on advertisers to cut advertising spending on the site in July.
Is the resistance more meaningful than the actual effect?
However, a recent study showed that a sharp increase in social media usage during a coronavirus outbreak may make Facebook's ad targeting technology more valuable.
According to Kryptoszene.de, 75 percent of German Internet users have spent more time on social media since the outbreak began. The three most beneficial platforms are Facebook's App (WhatsApp, Instagram and Facebook).
So it's speculated that the boycott of large numbers of advertisers may not be enough to shake Up Facebook's ability to suck up money.
Facebook has a huge pool of advertisers with 8 mouts, compared with less than 20 percent of revenue in the top 100.
Facebook's top 10 customers ran $570 million in ads in the year to June 24, less than the 2 percent consensus forecast for FB's first-half ad revenue, according to Pathmatics.
Press and hold the QR code.
Download.
"See."
Smell VIP"
Witness history in an instant.

After reading the full text, please three companies.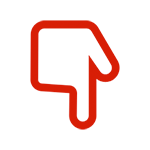 ---