Marketing of the week: Tencent looks at Rolls-Royce, McDonald's outdoor ads, Twitter is advertising with UGC again... Who are you this week?
It's the day of our "marketing of the week" again . . . did the case of last week's count give you some new inspiration? After everyone's vote, last week's King C was ours
Byte beats the job advertisement, very poke the young man's heart!
So which brands have brought us marketing surprises this week, let's take a look.

Tencent is looking at a big deal with Rolls-Royce.
Recently, Rolls-Royce, the world's top car brand, officially released the new Gust, Rolls-Royce QQ browser Follow U Plus ads on the same day.
This is Rolls-Royce in Tencent's advertising communication stereo matrix integrated marketing in the first step, is the brand resources on-line first order, the brand will be through this latest strong exposure resources to start the first battle of full marketing.
Follow U Plus ads are tencent's latest version of creative advertising for brands and users on the QQ browser platform.
Based on the traditional high-coverage, high-exposure, high-touch flash-screen advertising, Follow U Plus advertising form with a very visual impact of creative dynamic combination and multi-channel information retention form, extending the time and space of brand information dissemination, closely follow user behavior, complete multi-dimensional brand communication action.
McDonald's outdoor ads are being "eaten"?
This year, due to the impact of the outbreak, outdoor advertising giant McDonald's has not been a new action for a long time. Recently, many countries in Europe have lifted the closure, people finally back out of the house to start a normal return to normal life. See this situation, The French McDonald's with its new outdoor advertising ideas, the street once again high-profile debut.
That's right, it's this set of fancy-shaped lightbox billboards, where the food looks like it's been eaten a few bites, and a few huge bite marks that are quite eye-catching compared to flat billboards, successfully attracting the attention of passers-by.
To persuade users to wear masks, Twitter advertised with UGC again.
As outbreaks become normal, masks have become an essential part of people's lives, but there are still many people who are reluctant to wear masks to go out, especially in the United States, the arrival of the flu season coupled with the impact of the original outbreak, masks are an important defense against their own health and the health of others.

How can people wear masks? Twitter has once again made its tweets an outdoor ad, convincing more people through their voices. For a look at what Twitter users say about wearing masks:
The voice of social fear:
I can finally speak to speaking to speaking to speaking to speaking to es.
Baidu and feeding are hot across borders: curiosity is becoming marketing productivity.
Recently, there is a pair of children "doing things" cp was small made up, or to be precise, was eaten - this Baidu app and feeding to create.Hot Word Hot Pot ShopThe moment the hottest post-00 "black manual" was brought to the table and the menu was opened, it was as if a copy of "True" had been opened. Post-00 Dictionary.
Watch the scene of the great confusion of contemporary youth online.
Who are Shufen, Hai Wang, Zhang San and Lin?
What exactly are U1S1, NBCS, SRDS?
Social animal sage time, Japanese throw love, master green knot, milk tea unit is what professional terms?
These often hang in the micro-blogging hot search, appear in your nephew's circle of friends, and your office 00 after the intern chat words, each appearance you are always full of question marks? Before the hot words year after year, now hot words every day more, plus a variety of circles of self-inged "small code", a few days do not charge will feel a strange, although the mouth said "that is the young man's thing...", but inevitably still mouth-to-mouth integrity worried about their own OUT, want to ask, but there is always a little shy to open the mouth.
If you want to contact Net-a-Go star KOL to make your brand a flower!
+:flala0127
If you want to learn online red marketing strategy.
Successfully launched overseas net red. 
Public number reply to the course: sign up for the online red delivery division!
Reply to Black Technology
The pipeline real-time data analysis plug-in can be unlocked.
Want to know how the network's largest social media database is used.
Pay attention to the public number - Net Red Platform - SB Instructions for Use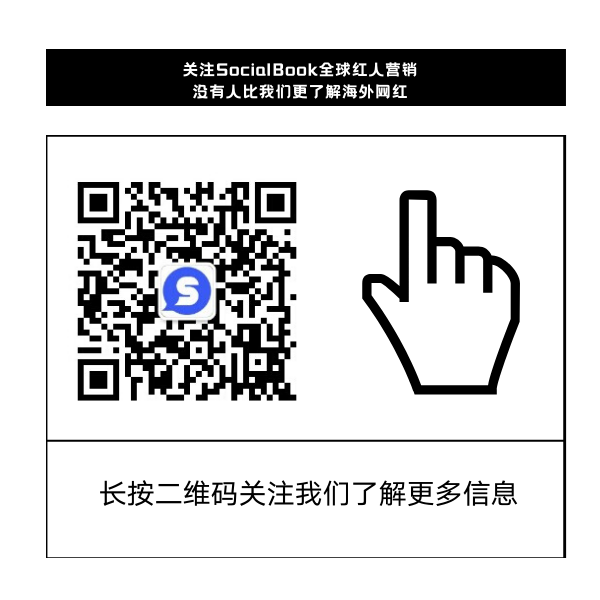 ---