Latest! China's proposed sanctions against Google pave the way for Hong Meng
Friends who want to enter the group can add the above micro-signal "wind and rain point of view assistant" QR code. After becoming a friend, please say directly that you want to enter the Chinese medicine group or the political group. Don't say hello, don't be polite, just say you want to enter the Chinese medicine group or the political group
Wind and rain review: High-tech monopoly, must start from the basic monopoly, including ARM system architecture, computer operating system, mobile phone operating system, high-quality chip manufacturing. Among them, computers and mobile operating systems are currently a U.S. monopoly, ARM was recently acquired by the U.S. company InDida. TSMC, which makes the most advanced chips, is also at the benment of the United States. Therefore, in terms of basic high-tech, the United States has a more comprehensive monopoly. This has created a rather powerful repression on China.
The reason why the high-tech war between China and the United States is so fierce is that China may already have to shake America's monopoly from its roots. 】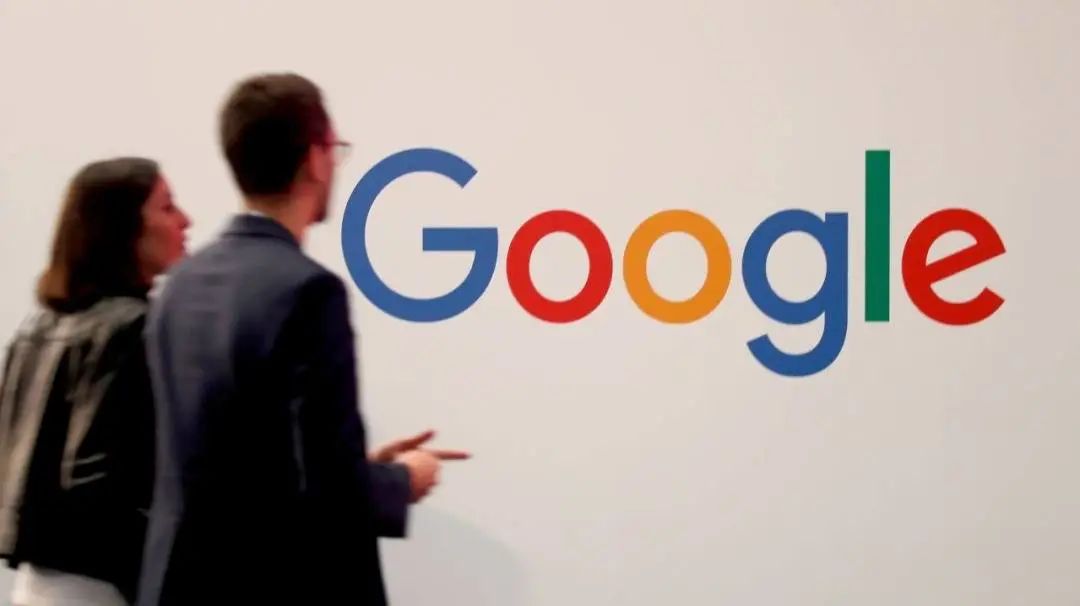 Source: Global Network,New Zhiyuan(ID: AI_era), Reuters
China is preparing to launch an antitrust investigation into Alphabet-owned Google over allegations that it used the monopoly of Android's mobile operating system to obstruct competition, two people familiar with the matter said, Reuters reported. 

One of the sources said:A formal investigation is likely to take place as soon as October, with a decision likely to be influenced by China-U.S. relations.If the U.S. is willing to ease relations with China, China could ease or withdraw its proposed investigation and treatment of Google. But judging by america's six-month madness, the high-tech war is likely to reach dark ground. There is a high probability that China will take some action against Google.
Another person familiar with the matter said ChinaIt will also investigate whether Google's market position could cause "extreme damage" to Chinese companies such as Huawei, which would suffer huge losses if it lost support for the US technology giant's Android operating system.

It remains unclear which services Google's services are being targeted by the potential investigation, the report said. The sources were not authorized to speak publicly about the matter and declined to be named. Google did not immediately comment, while Huawei did not comment.
Wind and Rain Review: In the sharp confrontation between China and the United States, the United States to China's high-tech system in a frantic pursuit of the situation, China and the United States basic high-tech has the nature of you dead and I live. Without strong measures against U.S.-related companies and technologies, China's independent technology will have difficulty in obtaining a living environment. Without restrictions and sanctions on Google's Android system, for example, Huawei's Hon Mun system will struggle to gain a foothold. 】
It's nothing new! All countries have investigated Google's antitrust, the European Union: $5.1 billion first
Google is under antitrust investigation, which has happened all over the world.
In these two years, Google has been investigated by antitrust no less than 10 times, in addition to the United States, there are no shortage of Eu union countries, Australia, India and so on.
In 2018, the European Union fined Google 4.3 billion euros ($5.1 billion) for anticompetitive practices, including forcing handset makers to pre-install Google apps on Android devices and preventing them from using products from rival manufacturers of Google's Android and search engines.
According to statistics, Google's share of the European search market is a steady 97% absolute monopoly.
Wind and rain review: high-tech products often have the characteristics of "one big", one company after the big, other companies want to replace, difficult to go to heaven. This is because users have developed a habit that is difficult to change. And once the platform is built, to change to another platform, users have to pay a considerable price: can not communicate with others normally, difficult to communicate on the same platform. 】
" (The European Commission) has seriously ignored how many opportunities Android offers to thousands of handset makers and mobile network operators that manufacture and sell Android devices, millions of Android app developers around the world, and billions of people who can afford and use Android smartphones." He wrote.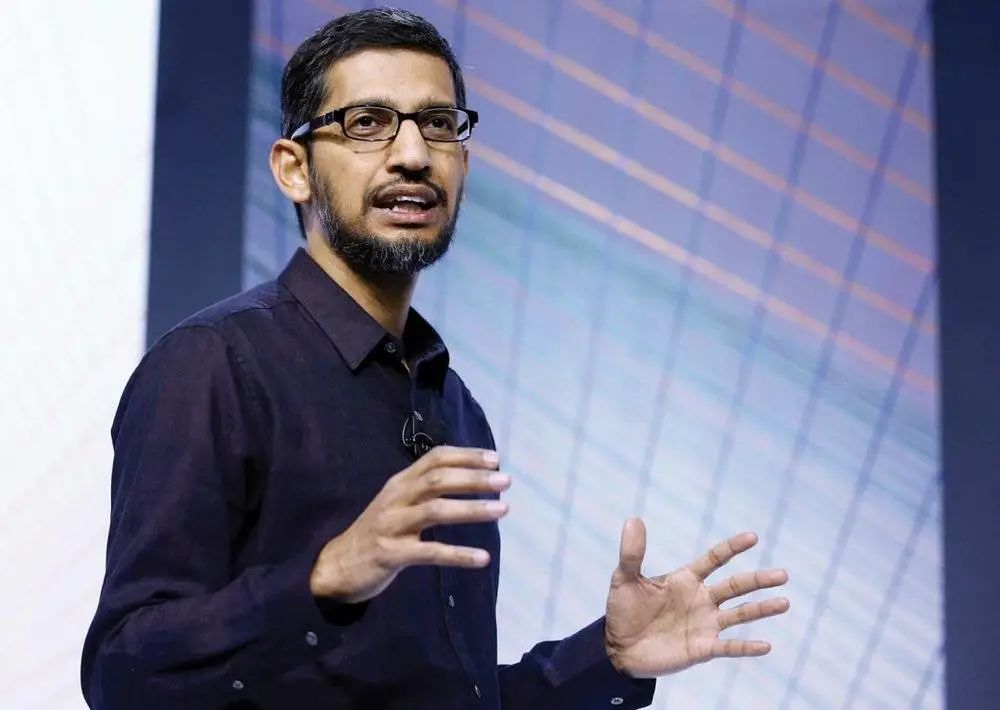 Pichai said at the time that Google had been offering Android for free since 2007 and had invested billions of dollars over the past decade to make it the powerful Android system it is today.
Pichai also responded more specifically to the EU's accusations. He even embedded a 30-second screen recording motion picture in the article to show how easy it is to remove Google pre-installed software and install a competition through the Google Play Store. How obvious this exclusion of competition is.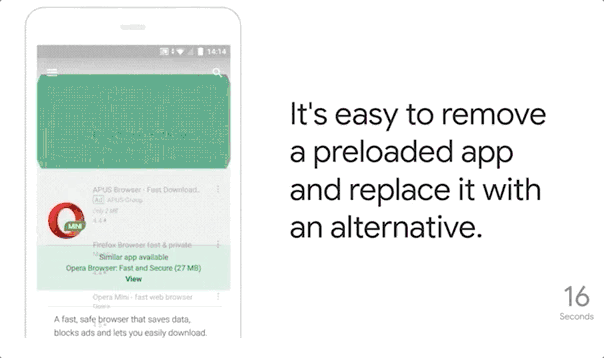 The same is true of India. In recent years, India has launched more than three antitrust investigations into Google for allegedly abusing its market dominance to unfairly promote its mobile payment applications in India.
Wind and Rain Review: India's various APPS that drive out and sanction China for political reasons, not economic reasons, are actually trying to expand the living space for India's own software. However, high-tech products are naturally competitive and monopolistic, and India's lack of sustained research and development power may not be enough to make India's software powerful. China's situation is significantly different from India's, and in recent years it has actually gained the ability to challenge America's monopoly. 】
This is even more true in the United States, according to sources at the U.S. Department of JusticeRecent.An antitrust lawsuit against Google, which is due to sue as soon as next week, will accuse google, the world's leading search engine builder, of depriving rivals such as Bing of taking advantage of its users' preferences and constantly advertising.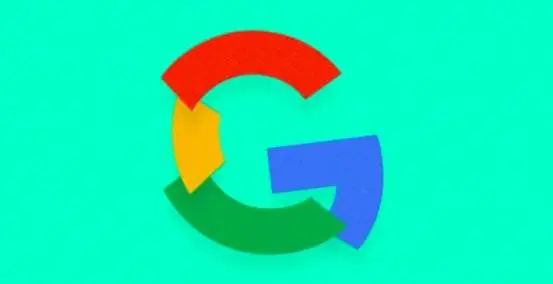 The U.S. Department of Justice is also investigating Google's "search ads" because it controls the sales space under search engines and the tools that sell them. For example, as long as people type a word into a box, such as "chocolate," there are a lot of chocolate ads. No other company can get such convenience, only Google.
Wind and rain review: Baidu has also appeared in many Futian medical ads, by the management of the warning and the vast number of Internet users criticism. 360, on the other hand, said it would never engage in such advertising. Overall, Baidu's monopoly in China is far less than Google's in the United States or even Europe. 】
Once the U.S. Department of Justice moved formally, it could become the largest antitrust lawsuit since Microsoft's antitrust case 20 years ago.
But Google has repeatedly denied any wrongdoing. Google says users can access other sources of information, such as news via Twitter and products through Amazon. On advertising, Google says it is competing with a number of companies, including Oracle and Verizon. Indeed, to say the reason, you can always find out.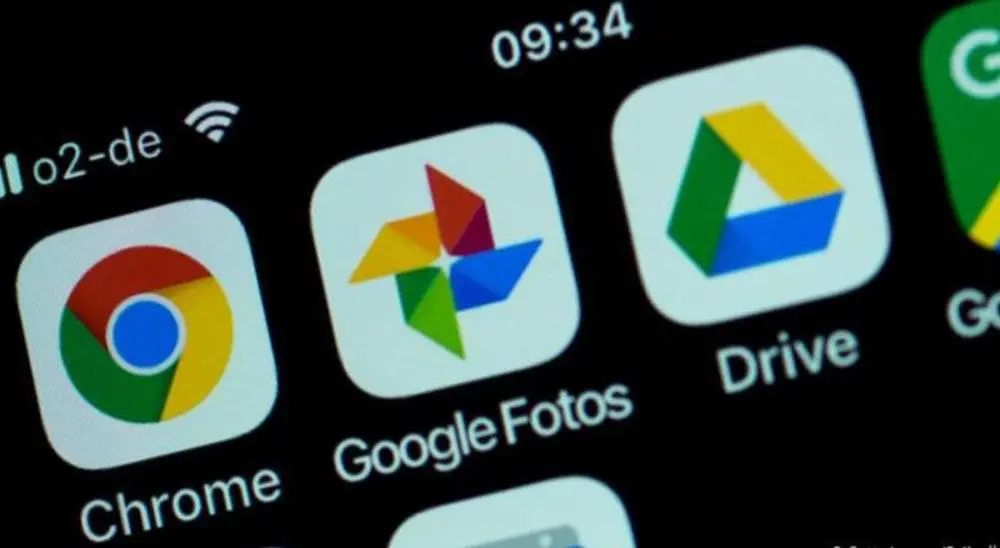 Google topped the list with 31.6 percent of all digital ad spending in the U.S., followed by Facebook and Amazon at 22.7 percent and 7.8 percent, according to eMarketer, a market research firm.
Wind and Rain Review: Although Google started with search, it is not limited to search business. It is a very strong company. China's Baidu, on the other hand, seems to have limited commercial and development capabilities, or has chosen the wrong direction of expansion, so Baidu has been caught up by many Internet companies in China. 】
30% app draw, netizen: It's time to attack the overlord
Some netizens pointed out that Reuters often cites so-called people familiar with the matter, the truth of the news is still debatable.

But in any event, Google's recent actions do have a monopoly.
Just recently, Google announced that after September 30 next year to charge 30% of the app pumping and recycling rights, strengthen Android control and other actions, there is indeed a monopoly to start to use the advantage of the meaning.
Google's app store rules state that developers who post Android apps on the Google Play Store must use Google's payment system, no longer use a separate payment system, and their in-app purchase revenue will be split by 30 percent of Google's revenue.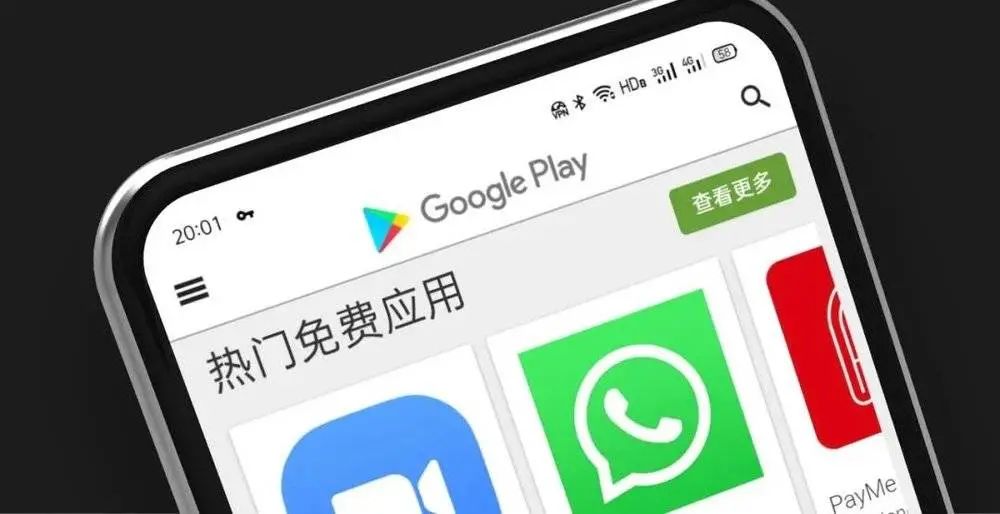 Although Google's business in China is long gone, Google's worldwide monopoly will also prevent Chinese companies from going awhere. As we all know, open source Android almost monopolizes the operating system of domestic mobile phones, sitting firmly in the mobile operating system market half of the mountain.
For a long time, Google built the Android Kingdom, a unique, tight control of the entire Android ecology. Changing the status quo is not easy, and the cost of rebuilding the city is high.
Wind and Rain Review: The future direction is the Internet of Everything, mobile phones and computers unified to the same platform. Huawei's Hong Meng already has that potential. But if google's Android monopoly cannot be broken, it will have to be difficult for Hon Mun to open up territory. Huawei has a hard time rebuilding the city on its own, so it needs help from the state. In fact, from the U.S. perspective, domestic companies have turned to the government because they find it difficult to maintain their monopoly. China has always played by the rules. But if the United States is unruly and acting in the logic of robbers, China cannot but take drastic measures of struggle. China's high-tech development, relying on the help of government forces for some time to come, is probably an inevitable trend. 】
Many technology companies have also tried to develop their own operating systems, such as Samsung's Bada and Tizen, Microsoft's Windows Phone and BlackBerry's BlackBerry OS, which have failed to break down ecological barriers, reflecting the irreplaceability of Google's Android system.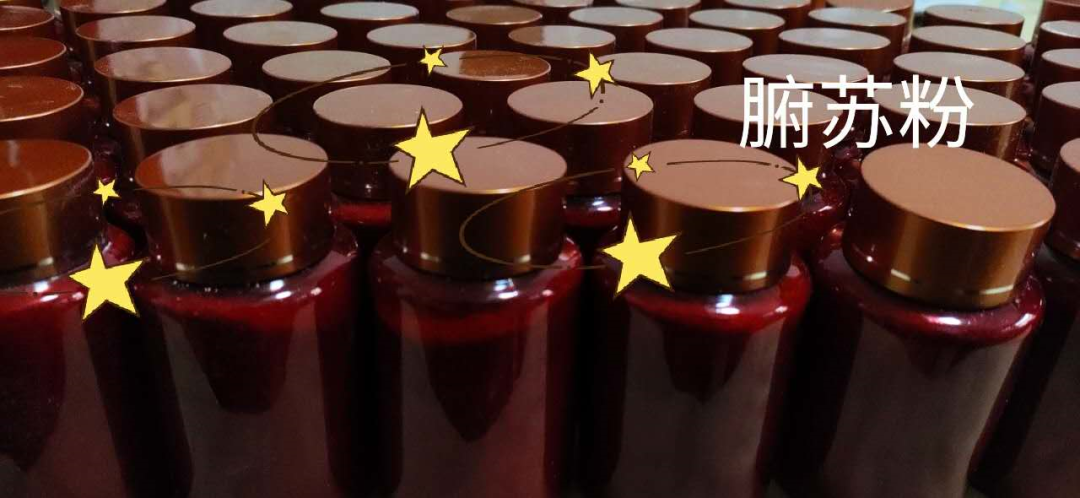 "If the antitrust investigation is really related to Huawei, as Reuters reported, it could also pave the way for full support for the Hon Mun system next year," the commentary said. After all, mobile operating systems have been monopolized by Android and iOS for too long. "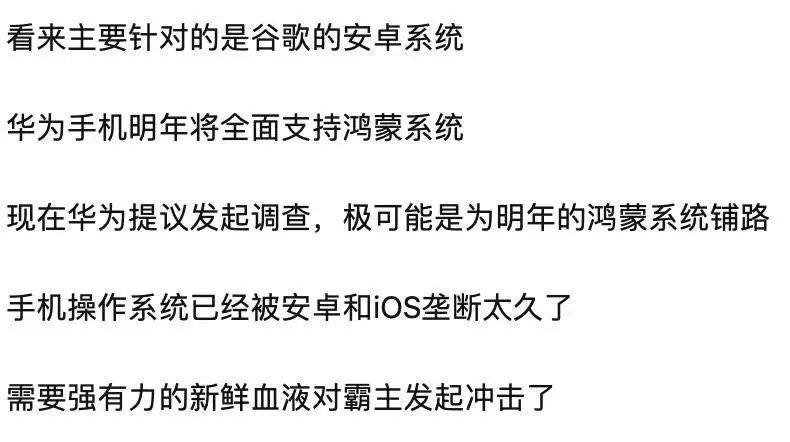 In fact, Google stopped supporting China's gms service after U.S. sanctions on May 19 last year, when it had a major impact on overseas markets for its mobile phone business. Huawei then launched its own mobile service, hms, overseas.
And in August, Google's temporary license expired, casting another shadow over Huawei.
At the end of the day, antitrust investigations are also a form of pressure in the China-U.S. game. Given Google's small business in China, this wave of investigations is likely to be a "knock on the mountain".
come and go without being rude also. The move follows a series of actions by the Trump administration against Chinese technology companies citing national security risks. That includes blacklisting Huawei of its trade and threatening similar action against semiconductor maker SMIC, ordering byte-beating to sell TikTok's U.S. operations. The U.S. action is extremely toxic. To such hooligans, if you continue to pay attention to decent gentleman everywhere, it is Song Yugong's behavior.
China is working on major changes to its antitrust laws, Reuters said, and has proposed a number of amendments, including a sharp increase in the maximum fine and an expansion of the criteria for judging a company for manipulating the market.
Another person familiar with the matter said the investigation would also allege that Google's market position could cause "extreme harm" to Chinese companies such as China, such as China, because losing the US tech giant's support for Android-based operating systems would have an impact on revenue and market confidence.
The State Administration of Market Supervision, the State Council, Google and Huawei have not commented.
If Chinese regulators continue their antitrust investigation, they could follow European and Indian regulators' approach to Google, including questioning Google executives, a person familiar with the matter said.
- end -
 Recommended reading (stamp title reading):
"Su products with excellent conditioning effect on the intestines 3"
My Experience of Curing My Severe Gastroenterology3
"(Video Edition) Yang Mei Wine, Fairy House A World 3"
The Review of He Xin's Economic Thoughts is 3
--------------------------------------------------------------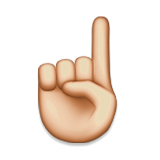 Wind and rain review the new book
《

A Review of He Xin's Economic Thoughts

》
The book "A Review of He Xin's Economic Thoughts" has been written for many years and has now been completed. After some friends repeatedly asked, the author Zhang Tiefeng self-printed a small amount, gift friends. This book is not for sale. Only a small amount is printed for the same good research. If there is a need for this book to be discussed together, it is necessary to pay the printing cost fee.

A total of 610,000 words, "He New Economic Thought Review" is the author Zhang Tiefeng reading the study of He New Economics understanding and knowledge, in addition to quoting the original text, the play is Zhang Tiefeng's personal thoughts, does not represent Mr. He Xin's ideas.
The vast majority of the 610,000 words were written in recent years (after 2014), and all the final versions of the book were completed by Zhang Tiefeng himself. Therefore, the vast majority of the views of this book are not directly related to Mr. He Xin, reflecting only Zhang Tiefeng's personal research results and experience. All the points expounded in the book are right and wrong, all of which are the personal responsibility of Zhang Tiefeng.
As stated in the book, any person who is in conflict with this statement shall prevail.
I he he would like to make this statement!
Zhang Tiefeng (wind and rain)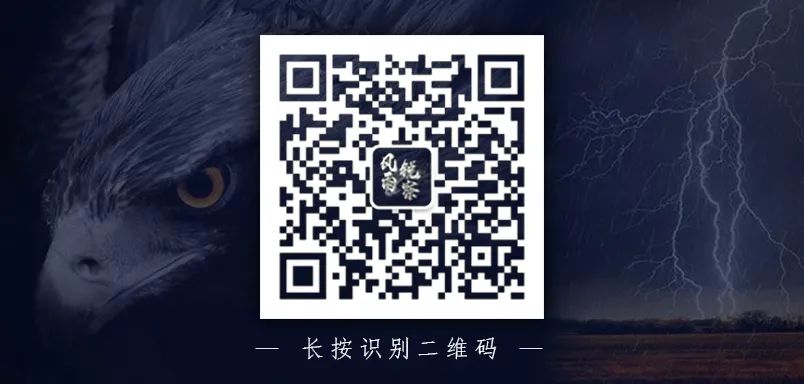 Order one"Looking at it.", or put the male on top to help you find our latest push faster
---