Google reports third-quarter earnings: Profits plunge 23 percent, but advertising remains strong
On the evening of October 28, Alphabet, Google's parent company, released its third-quarter 2019 business report.The company's third-quarter revenue was $40,499 million, up 20 percent from $33,740 million a year earlier, the data showed.Net profit was $7,068 million, down 23 percent from $9,192 million a year earlier.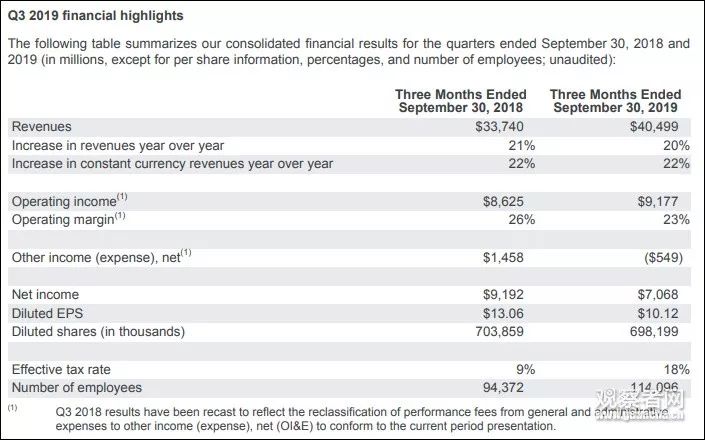 Among the many revenues, the advertising business remains Alphabet's biggest "money-slinging tree", at $33.92 billion, or 83.7 percent.

Advertising revenue includes revenue from websites (including Google Search, YouTube, Maps, etc.) and online revenue (revenue generated by Google Partner sites through advertising programs sold by AdSense, DoubleClick and AdMob), totalling $33.92 billion, up 17.1 percent from a year earlier.Other revenue was $6.428 billion, up from $4.640 billion a year earlier.Other businesses generated revenue of $155 million in the third quarter, up from $146 million a year earlier.
AlphabetNet profit was $7,068 million, down 23 percent from a year earlier, mainly due to higher costsThe most central factor is the increase in the number of employees.Since the second quarter, the company is understood to have added more than 6,000 employees, most of them product managers or engineers.
In addition to the main Google digital advertising business, Alphabet is looking forNew sources of revenue growth, transformation. Google's recent addition of streaming services, the restart of the robot project, the rapid expansion of the commercial map, and the cloud business may be the company's biggest opportunity.As the world's largest online search service provider, Google has been building data centers, buying equipment and hiring salespeopes to support its cloud business.
For Alphabet, the growing regulatory and privacy pressures on its revenue-generating advertising business, which has recently been the subject of a series of regulatory investigations for alleged antitrust violations, have been a major driver of its quest for transformation:The company was fined $1.7 billion in the first quarter;The company is under investigation by the Trump administration this quarter.
The company's chief executiveOfficer Sandal PiSundar Pichai, chief executive, told investors on a conference call that the company was not investing in short-term earningsChinese.

In addition to investing in Google's cloud platform, products such as Google Maps and google shopping malls, launched in May, are in the early stages of making a profit, Mr Pichay said.In May, Google Maps began selling search ads in search results, and its query boxes became an entry point for search content, not just navigation."These are long-term opportunities," he said.
It has to be admitted that demand for the company's search, video and online display ads remains strong in the advertising market.Sandal Pichay says half of advertisers' search spending now comes from automated bidding.
Revenue from Google's own media assets rose $4.6 billion in the quarter from the third quarter of last year.Other media added $369 million to their ad network revenue.Google's own media advertising rates are also higher, and the cost of a single click has actually risen, compared with a steady level of ad exposure on Google's ad network.
Google's share of ad revenue has fallen to 22 percent in the past year from 23 percent last year, and the cost of traffic acquisition (TAC) is part of the revenue it pays for co-media platforms, such as queries sent through Safari's default Google search.
Ruth Porat, alphabet CFO, says it is "a useful combination of networks that move from network alliances to their own websites".This effectively means that Google is shifting more of its business to its own and operating media assets, effectively directing users to switch between Google's own media assets and reducing its reliance on external media and other audience gatekeepers.
Source:adexchanger.com;Observer Network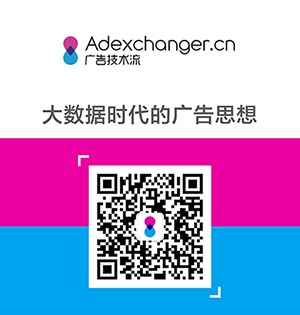 ---