Don't use Station B as "YouTube."
The following articles are from Entertainment Watch , the author entertainment observation editorial department
Entertainment observation
The pan-entertainment industry's telescopes and sonar, in the face of the industry, in addition to discovering the news, we also want to explore those deep under the tip of the iceberg of new knowledge.


This article is from WeChat public number "ID:yiyuguancha", the author of the big entertainer, Ai Fan is authorized to publish.
At a time when U.S. stocks have been suffering from a series of fuses, Beep Mile (Station B) has released its 2019 Q4 and full-year results.
Based on the detailed data provided in the financial results, B Station Q4 revenue increased by 74% Year-on-Year, with a net loss of RMB387.2 million, up 102.9% YoY, and from full-year data, total net revenue for 2019 was RMB6,777.9 million, up 64% YoY. Net loss for 2019 was $1,303.6 million, compared with a net loss of $565.0 million for the same period a year earlier. After the financial results were released, the share price of Station B fell by more than 3% at one point after the meeting.
However, the analysis of detailed financial data is not the subject of this article, the various data will be combined with detailed business will be more or less mentioned. In fact, B stood at the beginning of this year held a well-received New Year's Eve party, both the company's overall rating and the implementation of the stock price level has reached an all-time high, when the peak price of B station share price is close to $30, in February a single month increase of more than 25%, the market value at one point close to $10 billion.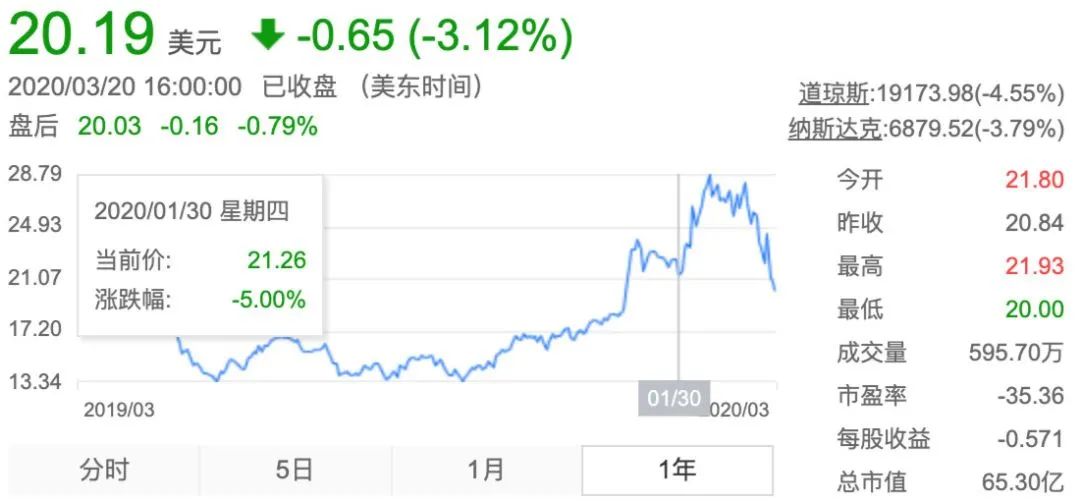 In "China YouTube" (ID:yiyuguancha) in the "China YouTube" article on why Ai Qiyi still want to create a new platform for the standard YouTube "on the moment", the discussion also mentioned that if from a content point of view alone, Station B is undoubtedly the most qualified to talk about becoming "China YouTube" platform.In terms of "learning" from YouTube, Station B does spare no effort.The most typical example is that its new playback interface is designed to carve YouTube almost one-to-one, and even the trophies that encourage Up are similar to YouTube.
Everything can be imitated and replicated, but it doesn't echo the real kernel and learn mature business models.Station B's desire to become "China YouTube" seems more like a daydream.
Keeping the "secondary" and coyon-like cashing out, Station B is difficult to combine
In today's domestic video sites are still relying on a large amount of money to fight, B station can also show a sense of "relic independence",The key point is whether the most fundamental content driver for its platform comes from PUGC (Professional User Production Content).
In a March 2018 prospecto filed by Station B, they detailed two pages for the five Ups dedicated to "the main source of user traffic and the number of users and the key drivers of community growth", including Elizabeth Rat, the famous Up owner who made the phrase "I've never seen such a brazen person" in The Three Nations such a hit ghost animal clip.
Elizabeth Rat B Station Content
According to the figures in station B's prospectus, there were an average of 204,000 active Up owners per month in 2017 who uploaded 835,000 videos per month, accounting for nearly 70% of station B's total monthly video volume, while the volume of playback was 85.5% of station B's total broadcast, and three years later this number continued to grow, with Station B's Q4 PUGC content accounting for 91% of total playback in 2019.
However, in the fourth quarter of 2019, when gaming revenue as a percentage of revenue fell below 50% for the first time since the listing of Station B, the PUGC content and related data on which Station B is based showed a quarter-on-quarter decline, year-on-year compared to 2018 80% and 66% of monthly active Up owners and their contributions were 1 million and 2.8 million, respectively, with 710 million video playbacks per day and 2.4 billion monthly interactions. In the previous quarter, the figures were 1.1 million, 3.1 million, 725 million and 2.5 billion.
Of course, it is not uncommon for some data fluctuations to occur between quarters, but when such fluctuations occur at the same time as a series of so-called "breaking the circle" moves pushed by Station B, it is hard not to question the correlation between the two.
AiChiYi, Tencent Video, Youku and even Mango TV never talk about "breaking circles" because they always occupy the mainstream, and the only thing to do now is to turn as many users as possible into paid users.
For the early all-round "learn from" Japanese Niconico animation B station, the secondary community and PUGC content is the same as its life, even now, animation still occupies the B station home navigation bar the first chair. Such a strong cultural attribute area in the early accumulation of user stage no problem, registered members all need to answer questions is a typical means, especially in the past version of some of the problems are very likely to really block those who do not know much about the secondary culture of users.
Whether it is "power generation with love" or as a user-to-user rhetoric of the "small break station", B station's mass and influence is indeed growing, along with access to the capital market after all the details have been spread out and examined, for B station how to make money is always the ultimate problem before it.
Early B-station attempts included patch ads that had already been played by Ai YouTeng (stopping after users didn't buy it), customized travel businesses, the introduction of paid memberships - that is, the "big membership" system (which was falsely questioned by user names), and co-agents to help brands and Up advertisers get their own pick-ups and ticket sales for secondary shows.
Ultimately, Save Station B is a hand tour called Fate/Grand Order, with game revenue accounting for more than 77% of Terminal B revenue across 2017 and 2018. After a long period of groping, Station B finally formed"Game and Live and Pan Opera"The business structure, and the "games, live streaming, advertising and surrounding e-commerce" revenue composition, not to talk about the volume only depends on the composition of revenue, B station is more like "micro Tencent" than a video site. Beyond gaming revenue, the explosive growth of Station B's other businesses was clearly due to the fact that the original base was too small.
Destiny/Grand Order hand-travel interface
If you look closely at Station B's revenue structure and next business planning, you'll see that it's a cometh of comeo efforts and attempts to commercialize.
In 2019, Station B began a large-scale opening up of Up main and brand cooperation advertising implants, bought the "Hero league" copyright, re-signed the former "Fish One Sister" Feng Timo, and the first New Year's Eve party "2019 the most beautiful night bilibili party", accompanied by station B revenue model diversification is its content and tuning increasing mainstreaming, and once Station B can no longer rely on "strong community culture" as a barrier, the competitive situation will inevitably deteriorate significantly.
YouTube is fighting back at user fees, and B-station patch ads are tied up
The road to realization is blocked and long, which is not unique to Station B, and every year the three major video platforms in china are asked the question of touching the soul - when can we stop making a profit, and like Ai Qiyi spent more than 20 billion dollars on content procurement last year alone, such a "burning money" contest is in fact no longer able to attract new players.
Looking out, Niconico Animation, the prescancer video site focused on secondary content, is facing an equally bleak situation, with Niconico having 75.83 million registered members, while the number of paid members fell from 2.5 million in 2015 to 1.88 million, according to a financial report released by Kawakawa in February last year.
Even YouTube, which has more than 2 billion active users worldwide for more than 2 billion months, has never publicly stated that it has started to make a profit. Google recently disclosed YouTube's revenue for the first time in its earnings, generating $15.15 billion in revenue last year, or about 10 percent of Google's total revenue. Those numbers make YouTube's advertising business a fifth of Facebook's, more than six times that of Twitch, Amazon's live-streaming platform. Google also revealed that last year, YouTube had more than 20 million paid youTube Premium and Music Premium members.
The 20 million pay-per-view figure may seem large at first glance, but in front of YouTube's 2 billion monthly average, it pays a mealy 1%, not even as much as Station B three years ago, let alone Netflix, which generated almost all of its revenue from paid members. That's why the revenue of these 20 million paid members was eventually consolidated by Google into the "other" category.
YouTube's entire Google ecosystem has spared no effort to get users to pay directly, with smart homes such as Google Home automatically advertising voice on some voice shows, and tech media The Verge even writing exclusively criticizing Google for its over-the-top promotion.
Behind Google's hard-working publicity is the fact that YouTube Premium members are so unattractive to users that it doesn't make much sense to completely advertise in front of YouTube that you can skip ads for 5 seconds, backstage playback and Music Premium are even more chicken-eyed, and the original YouTube Premium content, which had been so highly expected, has remained edwined, leading youTube to announce last May that original content would return to "free." The mode of "Advertising".
In the final analysis, whether it's Netflix or Ache, it really makes users willing to pay or professional video content produced by professionals through the organization, and the most important thing is to be popular and need to reach a wide enough crowd.
AndFor YouTube, a return to ad distribution is the most appropriate business model.The huge advertising revenue ultimately allowed YouTube to make more money for creators, paying creators more than $8.5 billion in ad share last year, an incentive that in turn inspired more creators to get creative.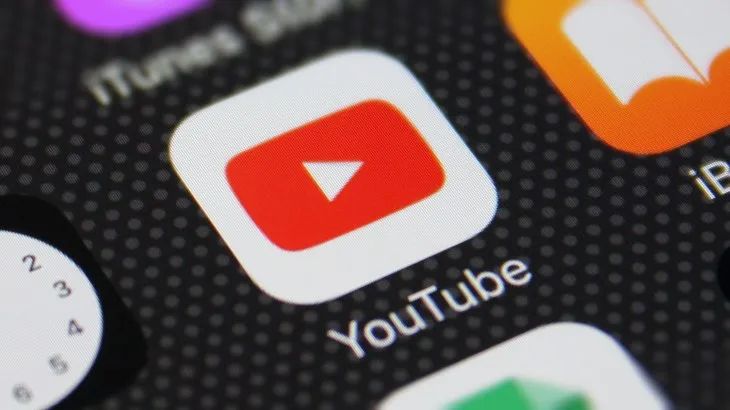 It eventually returns to the live streaming and value-added membership, advertising and e-commerce services business, which already accounts for half of Station B's revenue, and then requires higher-cost investment regardless of which one it wants to achieve significant growth. Domestic "thousand-broadcast war" smoke has just passed, for the top resources to smash money in a short period of time can certainly bring rapid growth for its live broadcast business, but this model and the competition for copyright content is no different, and do not mention the fast hand and shake the sound of the two strong pattern, B station in front of Tencent music, tiger teeth, fighting fish, strangers and YY and other opponents.

The average spending of paid members at Station B has also been on a downward trend in recent quarters, starting with Q4 2019, and Station B no longer lists the number of game members separately. At the video content level, the main national animation and documentary can only be used as a supplement outside of PUGC, not to mention that both aspects are now beginning to be ceded by video giants, procurement costs rise is only a matter of time.
From a gross margin point of view,Advertising is actually the simplest and most direct source of revenue for video sites, but it's the community culture of Station B that the advertising business, which is always in the groping phase, can't get around.
Probably no video platform chairman will be through the open letter, directly to the user to ensure that its paid members do not exist for advertising, B station chairman Chen Rui also launched "big members" in B station shouting "new non-advertising policy will never change", which is also from no advertising to sell the point of the B station brought about by the "after-effects", and strong community attributes so that the platform can not turn a blind eye to user criticism. So no matter how B station fancy renovation to try various advertising implementation path, in the video patch advertising this "hands and feet" has been tied up, the speed of the forward will soon encounter a growth bottleneck.
B Station Chairman Chen Rui
This is the B station needs to face the dilemma, on the one hand, they rely on secondary culture to start, grow and develop, which makes it whether it is platform attributes or corporate culture and the domestic long video platform has a partition, and formed barriers to reduce the intensity of competition.
On the other hand, access to the capital market and the need for stronger means of realisation, to improve commercial efficiency the ultimate way out can only be to embrace the mainstream, but this will not only face the risk of losing loyal users, but also the competition they face will come to another level, for Wang Gang, Zhu once these through the headline series short video fever and even fame of content creators, B up station master is just one of their icing on the cake.
Either Tencent or Ali still seem to be using equity and resources as platform B, which is also trying to "break the circle", but will anyone remember that it is most likely to become China's YouTube when the end user may face a crowded B station?
Station B still has a long way to go, and the much-watched "Little Break" of "Power with Love", both in the mainstream market and in commercial realization, is likely to create more surprises that are destined to keep it further and further away from YouTube.

How does the new iPad Pro play?
With lidar's iPad Pro, not only can you write calligraphy, but also energy height, one-click change shoes, "shoe freedom" is not far from you.
More novelty black technology decryption, cool products, to love fan video number, 1 minute to understand. 👇🏻
Note: WeChat video number is still being tested internally,
Some users are not yet open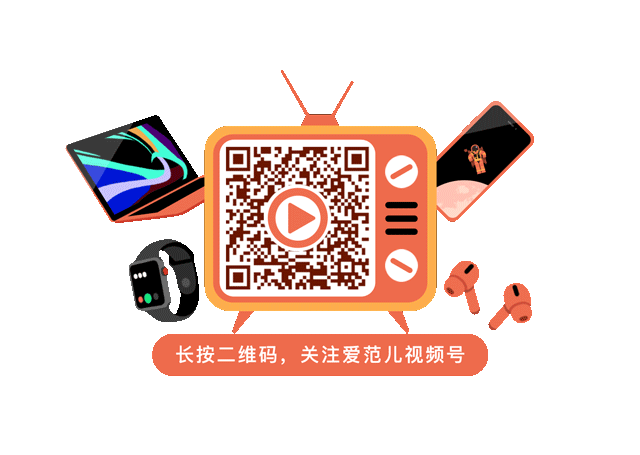 Like this article just here

---