Chinese clothing doesn't need the next ZARA
The following article comes from Zinc Finance The author is zero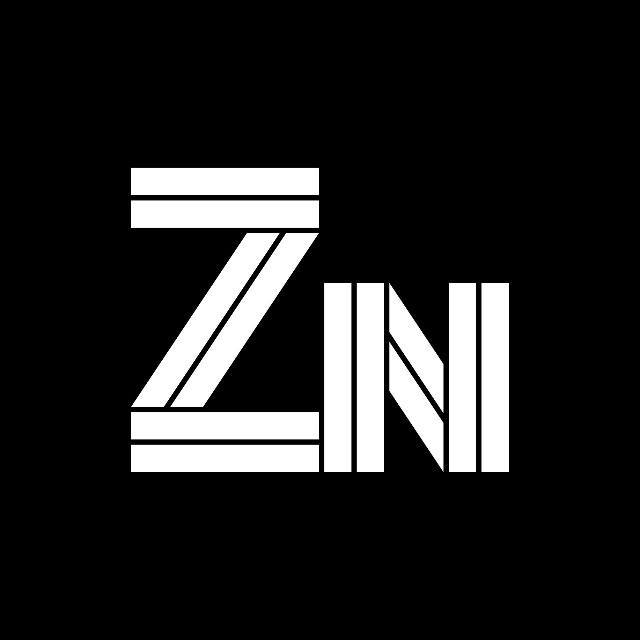 Zinc Finance
Recorder of new business, promoter of the new economy.
China hasn't had its own fast fashion giant for a long time.
Ten years ago, Jay Chou also followed the "unusual path" of The Mertesberg, and Han Yu, the first generation of "Korean practice students", wore the "what to wear is what" Morima. Indeed, Meibang and Senma led the fast fashion trend in China a decade ago.
However, ZARA, H.M., GAP and other imported brands have entered China, and very quickly seized the young market. Meibang, Senma in and these imported products in the competition, has lost the battle, completely reduced to three or four line brands. But ZARA, GAP and other foreign street shops, a large area into the domestic business super, the price is not friendly to young people.
However, the creation of domestic independent fast fashion brand gene has not been lost.
In fact, the domestic developed e-commerce system, is also training a new batch of fast fashion brand "back wave." Last week, Taobao also announced an upgrade of its iFashion brand and an "IF" program. Over the next three years, Taobao will train 100,000 new iFashion features based on the IF program.
The term "fast fashion" has already pinned out two characteristics that this toned clothing brand must have: fast production and trend. For example, the day after Jack Ma and Mr. Wang sang, merchants were selling Ts with lyrics that Mr. Ma had sung.
The current "fast fashion", not only the unilateral design of merchants from high, but also need to have a keen sense of the market. If there is a home appliance platform on the C side of the most understanding, it must also be from C2C started Taobao.
Now Taobao,
It has also become the only frontier in China capable of carrying the banner of China's fast fashion.
the inevitability of decline
The decline of Meibang and Senma is actually humbling. For many 80s and 90s, ten years ago, to become a "boomer", Meibang, Senma must be the perfect choice.
For a long time, "don't go the usual way", "what to wear is what" two advertising words, robbed a large number of consumers of the mind. And these consumers, is the main consumer of the people. If sensitive enough to the market, meibang, Senma should still have a great opportunity, at least, not in the three foreign competition, there is no room for resistance.
Sunma's latest semi-annual report showed 947 offline stores across the country and a 97 per cent drop in net profit. It is no exaggeration to say that the outbreak has accelerated the fall of Senma. And Matts Bonway is not much better, the company's half-year operating income showed 160 million yuan, a decrease of 40.64 percent year-on-year, attributable to shareholders of listed companies net profit of nearly minus 480 million yuan.
In 2008, Zhou Chengjian, founder of Meibang and a former "little tailor", rang the listing bell in Shenzhen. By the end of the year, Meibang's market value had climbed to 18.5 billion yuan, making it the largest clothing company in china. Zhou Chengjian himself became the richest man in Hurun's clothing list with a value of 17 billion yuan.
In fact, at that time, the domestic e-commerce river and lake has been a storm surge. Taobao alone, in that year's average monthly transaction data has exceeded 10 billion.
But zhou Chengjian, the tailor-made shop, took Meibang high and hit the line until 2012, when the company welcomed its first Waterloo, and Meibang opened 5,220 offline stores. From then on, Meibang closed the shop while going downhill.
Ten years ago, the clothing brother, also tried to save themselves, but accelerated their own decline.
Around 2010, "Van guest sincere goods" in the domestic clothing industry caused a wave.
"Love the network, love freedom, love late to get up, love the night gear, love racing, also love 29 pieces of T-SHIRT." I am not a flag-bearer, not who's the spokesman, I am Han Han, I only represent myself. Like you, I'm a guest. "In that year, the sales of Van go-to-home reached 2 billion yuan. Among them, the vast majority of sales channels are online.
Zhou Chengjian also painted gourds, but paid high tuition fees for this. See the success of Van Goek, in October of the same year, Meibang on the launch of its own e-commerce platform "Bang purchase network", but only less than two years, paid 60 million tuition fees, quietly closed.
Whether it is Meibang, Senma, or a flash in the pan, in fact, decay is a necessity.
Meibang, Senmafa home in the mobile Internet era the night before, the efficiency of information interaction has not yet reached the explosion of the degree, the consumer's aesthetic has not yet "thousands of people." That is to say, brands can "unilaterally" tell consumers what is "good-looking", "tidal."
Even now ZARA, H.M., gap, there is no doubt that there is a problem. Or, more precisely define these, should be called "fast-disappearing brand", the design style is relatively monotonous, as a foreign brand, can not be very good perception of the Chinese market preferences.
From the United States, Senma decline, if you really want to say that there is a transformation of successful clothing enterprises, it is worth mentioning that perhaps only Li Ning. But after abandoning the national sports brand label, "National Tide Li Ning" has become a small group of people's choice.
In fact, in the era of the information explosion, everyone's hobbies are different, receiving information is not the same, the circle is not the same, with the same aesthetic crowd itself is a niche, that is, the so-called "thousands of people." In such a big background, a brand's target crowd will not be too large, therefore, the current fast fashion brand is almost impossible to open a large-scale store.
This is also in recent years, China's fast fashion position is gradually shifting to the line, the clothing industry volume of more than 2 trillion, half of which comes from the line, especially Taobao, has become the forefront of fashion.
If the United States, Senma and other heavy assets of the enterprise represents China's fast fashion 1.0 era, that 2.0 era, it is bound to be led by small and medium-sized businesses on Taobao.
China's local brands, the reason for the mobile Internet era have been defeated, basically did not do "fast, but also fashionable."
But in this regard, foreign brands do do a better job, at least in terms of renewal speed, far higher than domestic brands. ZARA, for example, randomly selects big Vs on Instagram to design new styles by their standards. Now, ZARA is new almost twice a week, with 12,000 new items on display in the store each year, with an average time of 3-4 weeks.
It's not easy for brands with very heavy patterns to be able to do this speed. As a 50-year-old international brand, timely updates also allow themselves not to fall out of the way.
It is almost impossible to continue to operate in a refined way according to each market in order to be brought to the global market.
That is to say, it's fast, but you can't be "fashionable."
By contrast, Taobao's iFashion clothing trend museum of 30,000 small and medium-sized merchants, each month to launch 600,000 new products, annual sales are more than twice the annual sales of ZARA global sales.
Taobao's iFashion Trend Museum
Since meibang, Senma dropped out, it is also difficult to see independent fast fashion brands in a large area of business super or excellent commercial location. The fundamental reason is that it is difficult for almost all independent brands to have the funds to support the laying of offline stores, and the offline form of very heavy assets itself is accompanied by high risk.
And the online operation of e-commerce platform, almost avoided this risk.
Unlike Meibang's "self-high" platform, Taobao is a truly three-way platform that can be connected to both ends of BC. Now, also for the 30,000 Chinese fast fashion 2.0 era of seed stores, providing a good environment for growth.
According to Taobao industry leader Zhang Kaifu, Taobao will be based on data and algorithms to identify potential businesses, and will actively touch and contact, join Taobao's content e-commerce incubator camp, and give content strategy assistance.
In the 2.0 era, Taobao's iFashion has formed the only content community in China, including co-designers, big V, net red, self-media, stars and a large number of KOL.
It is interesting to note that the launch of the "IF" program will be placed in the soon-to-be-opened "Rhino" new manufacturing plant, that is, Taobao is not only in the creation, opening stores and other sources to help small and medium-sized businesses, the future is more likely to be deeply involved in the manufacturing sector.
For some trend elements, it may be a very small circle layer. In the traditional supply chain system, the average factory will hardly take a small number of orders, to a large extent, the current supply chain system, can not be the most refined to serve the trend of clothing hobby to the very small circle layer.
But Taobao also revealed that the future of the rhino's new manufacturing plant, can be "100 pieces ordered", seven days to deliver. This is undoubtedly the greatest extent possible to meet the needs of a very small group of people.
From content e-commerce platform to new manufacturing plants, Taobao has provided a good soil for domestic "fast fashion 2.0 era" merchants to grow quickly.
"
distributed " young people
Like most industries, 80, 90, or even after 00, is still the main consumer of the garment industry. And young consumers should let young people decide for themselves what to wear.
Most of the businesses at the iFashion fashion house now consist of a small team of 10-20 people from the post-90s and post-95s. They are young people themselves, and they naturally understand what young people in the market are concerned about. What they're going to do, to a large extent, is find and let more people know that they're designing clothes that people like.
Younger consumer groups bring a more dynamic, diverse and vertical market. This also gives tens of thousands of small businesses the opportunity to grow together.
Photo Source Taobao iFashion's official microblog
1.4 billion consumer market, everyone's definition of "trend" is different, on this basis, can extract acceptable common attribute label can only be part of the group. For example, between the secondary yuan, workwear, Japanese, Korean and many other styles, there are different groups and groups between the aesthetic barriers.
At present, no single store has the same amount of capacity as ZARA. But this state of mind is the norm in the fast fashion 2.0 era. For these 30,000 small and medium-sized businesses, their audience is not only "customers" such a single label, but also their own stores "fans."
It can be said that every shop in the iFashion trend museum is a "good person" who gathers on the elements of the fashion trend. In addition to enjoying a store's clothes together, it is highly likely that they will find other common hobbies and labels.
Some of the data from the "IF Program" site was also made public:
1. The average store age of the 30,000 merchants in iFashion is only 6 years old.

2. In the past three years, consumption in ifashion has increased eightfold since the end of the year.

3. The number of ifashion stores with more than 100,000 followers is growing by 60% annually.

4. The age of fans in the ifashion store is between 24 and 28 years old.

5. Ifashion store fans accounted for more than 40% of secondary purchases and contributed more than 60% of transactions.
The true soul of China's fast fashion is actually hidden in tens of thousands of Taobao iFashion small and medium-sized merchants.
If you really want to look at the future of China's "fast fashion 2.0" era trend, Taobao will still be the biggest catwalk.
---