24 hours loss of 1 billion! Two years after china boycotted it, its nightmare has only just begun
The following article comes from the Golden Mistake Knife The author is auspicious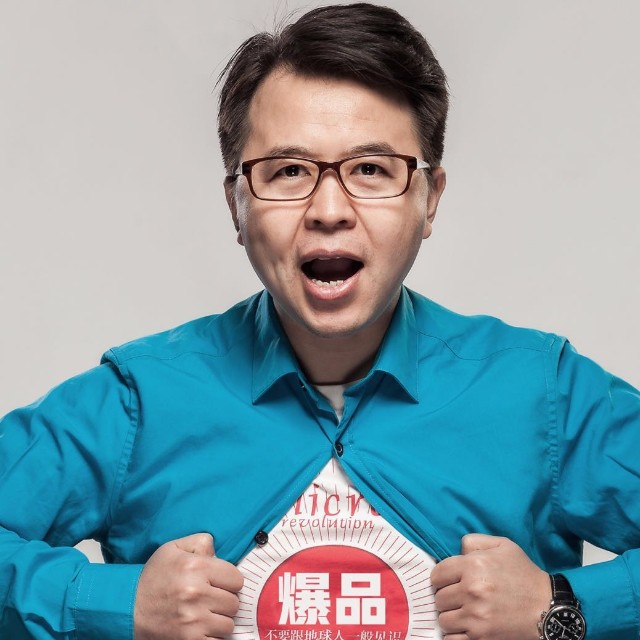 Gold wrong knife
Technology business watchers. The proposer of the explosive strategy.
Many readers backstage said they couldn't find our public number
Everyone.StarsAt once, the next time you can see the push yo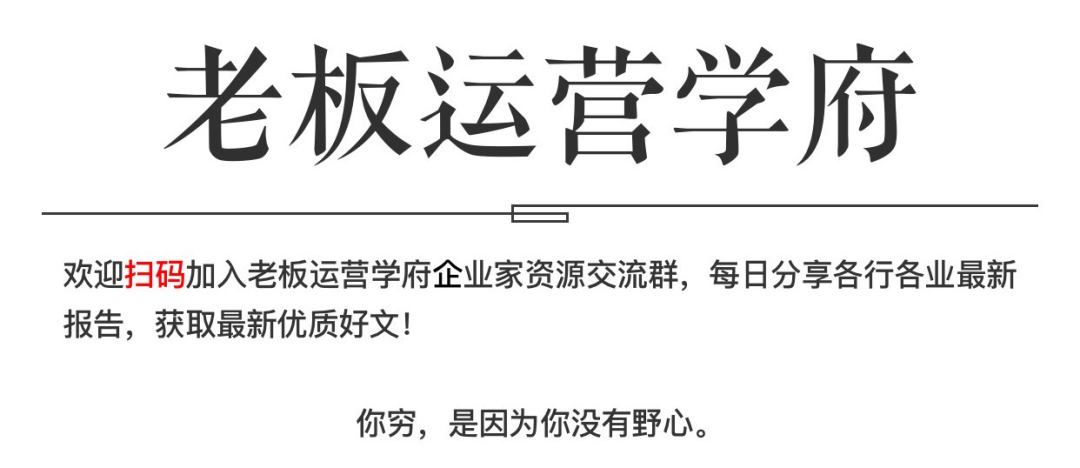 Source: Golden Knife (ID: ijincuodao)

Remember Dujabanna, who insulted China two years ago
(Dolce&Gabbana)
Do you?
A few days ago, Dujabanna appeared in an open-screen ad on Sina Weibo to build momentum for the "Seven Nights Series".
At that time, the knife brother had three questions:
1. Why cartoon characters?

2. Why did the two women have seven nights?
Then think about it, the answer should be simple.
First, no star dares to touch Dujabanna;
The third question may be a little more complicated.
Some people say Sina is sucking money.
Others say Sina is cheating Dujabanna, curve revenge. Why do you say that?
It is reported that Sina Weibo open-screen advertising the lowest price of 1.8 million yuan. For brands like Dujabanna, Sina must have received more than $1.8 million.
But it's not hard to see from the kind greetings from users that the money is clearly going to drift.
It's not just Weibo, Dujabanna's official quivering number, but it's also hard to bear to see, and no one pays attention at all.
Want to make a comeback? I'm afraid it won't be that easy.
Calendar in the purpose of suicide marketing
The Internet has memories.
What's more, two years ago Dujabanna was too unsothy and memorable.
On November 17th and 18th, 2018, Dujabanna released three promotional videos for "Eat With Chopsticks" to promote the big show in Shanghai.
Unexpectedly, these short films became the fuse against Dujabanna.
The short film has two main problems.
First, cultural discrimination.
Originally, eating pasta with chopsticks is no problem, but not to let models use chopsticks like a knife and fork, it is unpleasant.
With weird expressions and expressions, it rises directly to the point of nausea.
Second, racial discrimination.
This is Dujarbanna's white model.
By contrast, the models in the short film look un-beautiful. However, the model's reality is significantly better than in the short film.
It was Dujabanna's stereotype of Asians that made the film look like a ghost.
Still, there is room for manoeuvre.
The real tipping point came from Dujarbanna's response, rudeness and arrogance.
A netizen asked Stefano Gabbana, founder and creative director of Dujabanna about the short film, without expecting the latter to be blatantly insulting.
In the chat screenshot, the founder said he would delete the video because "his team is as stupid as Chinese" and said he would "say in all the international interviews that China is a bunch of stools" and that "no Chinese consumer can live well".
After the chat screenshots reached the country, public opinion exploded in an instant!
The star, who was due to take part in the Duggar Baner show, quickly demarced the line.
Chen Kun, who had just arrived in Shanghai, saw the news and didn't even go out of the airport, turned around and bought a plane ticket back to Beijing.
Zhang Ziyi hand P map, with its way of life also cure its human body.
Even the unfashionable Chinese models and brokerages have stepped down, and Dujabanna's elaborate Shanghai show has been a last-minute show.
See things make a big fuss, Dujabanna official finally came out to explain: stolen number!
But in front of The Chinese netizens who have a lot of experience eating melons, this response is really not heart-wringing.
"Do the play to do the whole set, the stolen number is good to share a few little yellow pictures..."
In fact, this isn't the first time Dujabanna has Chinese.
In January 2012, a Hong Kong man at his branch in Guangdong Road Harbour City, Tsim Sha Tsui, Kowloon, Hong Kong, was chased away by security guards from taking photos while taking pictures of friends outside the store.
Subsequently, the locals launched a "D-G door photo campaign", to gather outside the store to take pictures, in protest.
But in the end, Dujabanna refused to apologize and insisted he was not offended.
In April 2017, Dujabanna's "#DG爱中国" propaganda film in China was approved for deliberately vilifying China: "Tonal ugly, composition ugly, expression is ugly, sentimental, show superiority." "
In the face of controversy, Dujabanna deleted the image, but did not give any explanation.
It's really not easy for Dujabanna to say I'm sorry.
Such a brand, the Chinese market is also really not welcome.
Can you live well without Chinese consumers?
Although the founder of Dujabanna says, "no Chinese consumer can live well".
But now it seems, it's just a mouth addiction.
How much did Dujabanna lose in just 24 hours?
There are media statistics, the most direct loss from the Shanghai Daxiu bubble and breach of contract compensation, losses of more than 10 million yuan!
The more significant losses come from the cut-off of e-commerce sales channels and the rejection, loss or exceed of 1 billion yuan by Chinese consumers!
To this day, Tmall, JD.com and other e-commerce platforms still can not search for any Dujabanna merchandise.
As a result of the boycott, the duo's fortunes fell by 30 per cent, both falling off Forbes' 2018 list of billionaires.
"The high value of luxury brands lies primarily in their reputation, " says Forbes. If a brand tarnishes that reputation, it is in real danger of losing its 'luxury'. "
And
The loss of the reputation of Dujabanna, the loss has just begun!
There are two main reasons.
First, Chinese consumers are the main players in the global luxury market.
Chinese consumers account for 32% of global luxury sales, according to the Boston Consulting Group.
So while more than 70 per cent of Dujabanna's revenue comes from Italy's home market, the rest of Europe and the Americas, it is also dependent on the support of Chinese consumers in those regions.
Second, China's luxury market is growing.
Unlike previous buying sprees, many Chinese choose to buy luxury goods in China.
McKinsey notes in China Luxury Report 2019 that more than half of the growth in the global luxury market in 2012-2018 came from China!
This year Hainan's "island tax exemption", but also to China's luxury market added a fire, the average daily sales of more than 100 million!
So
Every luxury brand must win over Chinese consumers and the Chinese market.
"Without this market in China, Dujabanna's revenue would have been very loss-generating, and it would have been a first-line brand." A fashion blogger said.
Dujarbanna must have known this.
That's why,
Dujabanna has been trying to make a comeback in the Chinese market.
A month after the incident, Dujabanna began using Christmas promotions, which also incorporate a rich Chinese element.
In February last year, CEO Du jiabanna also took executives to Xi'an, Beijing and Shanghai for a "Chinese cultural learning tour"...
Last year, all year round, every New Year's Day, Dujabanna all sent blessings, and strive to brush the sense of existence.
But without exception, either ignored it or swered.
This year, Dujabanna has stepped up efforts to please China!
The reason is simple: only China's luxury market is recovering from the outbreak, and the rest of the day is bound to be hard for Chinese consumers.
So at the end of July, Dujabanna's official account launched a series of tweets, sent three warm-up short videos, and advertised on Sina Weibo.
In addition, Du Jiabanna also opened a time-limited flash shop in Chengdu IFS, Chongqing Guojin Center IFC and Zhuo Zhan Harbin.
But after doing so much, there's still no heat... People just want to spit on it.
Luxury brands and identity, people set to match, the image of the destroyed Dujabanna, want to get the favor of the target crowd, it is not easy.
Why can't Dujabanna be forgiven?
It's not uncommon for luxury brands to insult or disrespect Chinese consumers, so why has Dujabanna been forgivable?
On August 10 last year, for example, Versace, Qi Chi and Givenchy's products were found to be side by side with Hong Kong and Macau, and suffered a brand crisis.
And the Paris family, but also the anger.
In April 2018, a Chinese consumer accused foreign consumers of teaming up to be beaten up at a Sescath counter in Paris, France, only for security guards to control Chinese consumers and "invite" them out of the mall.
More recently, the Parisian family has also been doing seven-night-themed activities, but the background and the text are extremely "earthy" and have been criticized as "deliberately derogatory and satirical Chinese aesthetic".
Perfunctory design, also priced at 13,900 yuan, is considered to be in the ring money.
First, other luxury brands can explain it as a "heartless loss" compared to The Founder of Dujabanna, who personally insulted China.
Second, and most crucially, when the problem came to light, other brands quickly apologized and quickly corrected it.
Versace, for example, not only issued apologies on official microblogs, but also on several official social accounts, including Instagram, with letters of apology and personal portraits of the heirs and chief creative officers.
Dujabaner's apology, by contrast, was perfunctory.
Dujarbanna's two founders came forward to apologize after three statements failed to calm public anger. Moreover, the apology video was not timely synced to Instagram or Twitter.
So there was a mockery:
"Instead of apologizing to the people, they are apologizing to the renminbi."
China is an open country, and our tolerance has been high.
In order to demonstrate China's good business environment, foreign enterprises in China enjoy a number of preferential policies, such as tax, land and other concessions.
Our requirements are extremely simple:
Respect China's bottom line.
Even touched the bottom line, as long as you can like Versace, YuChi and other brands in a timely manner, China will open one eye closed one eye.
In such an environment, Dujabanna can walk into a dead end, can only blame themselves for death.
As the People's Daily commented at the time:
"Trying to make money without respecting consumers, disrespecting China and trying to make a profit, such 'fine points' are doomed to bankruptcy."
©THE END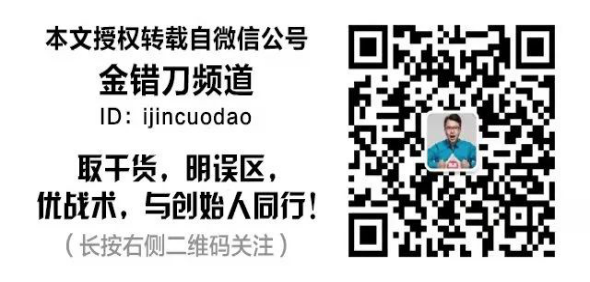 Welcome to the little buddiesSend, like, publish God's comments!

 High-end financial people must microsyscope 

▼

Read about 10,000 businesses that make money from starting a business




Long press the square to identify the concerns of the QR code
---