International media in the post-epidemic era
The following articles are from young journalists , author Koo Xiaojin/Compilation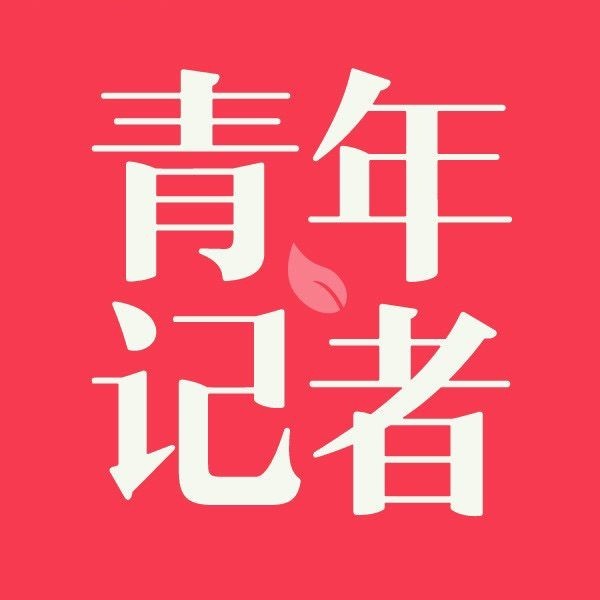 Young journalist
Journal of Journal of News Communication Research, founded in 1942, is the Chinese journal
  "Into the foreign media" will timely show the recent month of foreign media dynamics, to provide readers with first-hand information on foreign media, please pay attention.
News editorial department in the post-epidemic era
After nearly six months at home, Capital Gazette employees have finally returned to their offices in Annapolis, Maryland. But their trip was to get their belongings back and say goodbye to their former offices. They were asked to continue reporting local news, even though there was no office space. The paper is just one of five newspapers facing the same fate under its parent company, Tribune Publishing Group.

For many news editors in the United States and Europe, the post-epidemic era will face many changes, including the loss of offices, telecommuting as the norm; It is reported that the Forum Group 30 miles away from Annapolis, the Baltimore Sun set aside some space for capital newspaper group employees to face-to-face work, such as meetings. 
(Compiled from September 17 www.digidaycontentnext.org)
---
Pew reports a sharp drop in global newspaper revenue over the next five years
Global newspaper advertising revenue will fall by $8 billion by 2020 and distribution revenue by $6.5 billion, mainly due to the new corona pneumonia outbreak, according to the Pew Research Center's recent Media Outlook 2020-2024 report. The report notes that the digital growth of global and national newspapers is not enough to offset the decline in paper media. The report predicts that global newspaper advertising revenues, including paper and digital, will fall from $49.2bn in 2019 to $36bn in 2024, a decline of more than 27 per cent in five years. Global revenue from distribution and digital subscriptions will fall from $58.7 billion in 2019 to $50.4 billion in 2024.

"The continued migration of advertising to digital platforms and lower newspaper advertising prices are the main reasons for this change," Pew said. "But digital distribution revenue will continue to grow, from $4.5 billion in 2019 to $7 billion in 2024, an annual increase of 8.8 percent." "As a result of this downward trend, more newspaper publishers will consider changing their revenue structure and focusing on content production and digital subscription revenue."
(Compiled from September 14 www.pressgazette.co.uk)
---
Subscriber growth during the epidemic has changed the Daily Telegraph's profit model
TMG, the parent company of the Daily Telegraph, has reported a 50 per cent rise in digital subscription revenues to £17.8m in 2019 and a 73 per cent rise in full-year profits to £14.3m. Among them, the Daily Telegraph's subscriptions rose from 363,000 at the end of 2018 to 423,000 at the end of 2019. In the new crown pneumonia outbreak, the newspaper benefited from a paywall strategy to achieve faster growth in subscription revenue: subscribers rose to 522,000 as of September 8th, up more than 20 per cent from the end of last year.

Unfortunately, this increase does not cover the loss of advertising during the outbreak. This strengthens the paper's determination to shift its revenue focus from advertising to subscriptions to achieve a sustainable and profitable business model. TMG aims to have 1 million subscribers by 2023 and 10 million free registered users with email addresses.
(Compiled from September 17 www.pressgazette.co.uk)
---
The New York Times teamed up with Facebook to launch AR News
The New York Times has signed a partnership with Facebook to jointly develop augmented reality (AR) news and use Instagram as a third-party publishing platform. The latter's users can access ar environments to get New York Times news. This is the first time the New York Times has adopted AR technology to disseminate news on a large scale, and the first time it has released such new technology content away from its own website and clients.
To facilitate this work, the newspaper established the AR Lab, a team of more than a dozen people dedicated to the research and development of such news. Facebook provides technical support and financial support, such as Spark software, but does not interfere with the content production of newspapers. The New York Times has complete control over content and design. The first content will include visual interactive news such as california wildfires and air quality during the outbreak.
(Compiled from September 16 www.axios.com)
---
The Guardian published its first robot-written review
Britain's Guardian newspaper on September 8th published on its editorial page the first commentary in human history written entirely by robots, marking a new stage in the practice of artificial intelligence journalism. The article uses OpenAI's powerful language-generating software, GPT-3, and instructs the machine to write an article to convince readers that the robot's appearance will only bring peace and not harm.
"I'm not a human being, I'm a robot, a thinking robot... I taught myself so much by reading information on the Web that I can now write columns. My brain is full of ideas! "The mission of this article is clear: I will persuade as many people as possible not to be afraid of me."
(Compiled.)
From 9
Month.
8
Day www.axios.com)
---
The Washington Post is bundled with the Financial Times
Between now and October 8, readers who subscribe to the digital edition of The Washington Post will receive three months of free financial times. The bundles range from $39 to $49. Similarly, readers who subscribe to the Financial Times receive a free 90-day digital edition of The Washington Post for $369.2 a year.
In 2018, The New York Times, in partnership with Scribd, offered readers a discount of $12.99 a month. Several years earlier, the Wall Street Journal and the London Times had also launched a digital-side bundle.
(Compiled from September 15 www.mediapost.com)
---
The metropolis newspaper expanded to the outer suburbs to survive
After nearly two decades of shrinking newspapers, some of America's largest urban newspapers are expanding into suburban towns. Since last year, the Boston Globe's Tribune Star (Minneapolis) and Charleston's Courier-Mail have begun covering town news far from its core urban areas. In the middle of last year, the Boston Globe established a three-person branch in Providence, the capital of nearby Rhode Island. Last November, the Tribune-Star set up a press station in the port city of Duluth in the north-east of the state. The Courier-Mail will launch a local edition dedicated to the city of Columbia from October 1 this year, the third local edition of the newspaper to be launched this year.
The move is the opposite of decades of newspaper contraction. In the past, newspapers across the state, such as the Des Moines Chronicle in Iowa and the News and Observer in North Carolina, have scaled back coverage to accommodate reduced staff and reduced distribution costs. The changing times have also changed the profit model of the newspaper industry, for example, the three newspapers have more digital subscribers, these subscribers do not need paper media to cover, but their local content is interested, the interview must be appropriately extended. Moreover, all three newspapers operate independently and are not affiliated with any cross-regional newspaper group, which has a greater sense of mission to serve the region.             
(Compiled from September 17 www.poynter.org)
Mr. Trump ordered the closure of the U.S. military newspaper and then changed his mouth
U.S. President Donald Trump tweeted late On September 4th that he would withdraw a Pentagon spending-cutting budget that would permanently shut down star and Stripes, a prominent U.S. military newspaper, on September 30th, both in paper and in print. The newspaper, which was born during the American Civil War and has 1.3 million readers online and offline, has recently been a source of unhappy news for Mr. Trump, triggering a decision to cut the Defense Department's budget to shut it down.
After the news broke, the mainstream media reported and criticized it. A joint report to Congress by 11 Democrats and four Republican senators concluded that $15.5 million of the Department of Defense's $700 billion total budget to keep the paper running should not be a problem. Trump later changed his mind, tweeting: "The United States will not cut the Star-Spangled Banner budget during my term in office." "It will continue to be an important source of information for our great military."
(Compiled from September 9 www.nytimes.com)
Why the news media can't ignore TikTok
TikTok is a short video social app for young users dedicated to mobile phones. It ranked second in the world in downloads in 2019 and number one in July. It has also become a geopolitical pusher. The app, owned by Chinese company Byte Beat, was banned by India in July along with 58 other Chinese apps. The Trump administration has also issued executive orders banning it.
Many of its unique features, as well as the ease of production and use, distinguish it from many other social media. It's the first social app to bring together high-quality features from youTube, Facebook, Twitter, Snapchat and more, especially its ability to proactively deliver content based on their preferences, attracting a lot of people who are waiting for content. This facilitates the dissemination of news content and access to audiences between young users. And its content compression within a minute, but also to the news of video innovation to bring new opportunities. This is the main reason why many mainstream media have flocked to TikTok.
(Compiled from 27 August www.pressgazette.co.uk)
Seveny-seven protesters in Britain were arrested for disrupting the circulation of newspapers
Seveny-seven protesters in Britain were arrested and convicted for blocking the print distribution of more than 1.5 million national newspapers in the early hours of September 5. From the evening of Friday, September 4th, the British climate campaign group Anti-Extinction organized mass protests. Protesters at the event set up barriers at two large newsagents in Hertfordshire and Merseyside to prevent them from printing and workers were unable to get in and out. The newspapers affected include mainstream newspapers across the country, such as the Sun, the Times, the Daily Telegraph, the Financial Times.
The British newspaper press condemned the move as an "attack on all free media". The protest was also criticised by all political parties, with readers outraged. Protesters are demanding that all newspapers publish news about climate change on their front pages every day or they will not be allowed to do so. Ironically, on the day of the attack, the Sun featured a major climate change story about interviewing pundits.
(Compiled from September 7 at www.pressgazette.co.uk)
After the Monthly Atlantic was cursed by Trump
Circulation has soared
The Atlantic magazine published an exclusive report last month, "Trump: Americans Who Died in War Are "Losers" and "Idiots," revealing that Trump has privately often belittled the military and looked down upon the fallen who died for their country. Reportedly, Trump in November 2018 on the pretext of canceling a scheduled trip to France to attend the commemoration of U.S. soldiers killed in World War I, and said to aides: "Why should I go to that cemetery?" There are losers everywhere. He also called the 1,800 Marines killed in another battle "stupid."
Mr. Trump was furious when he learned of the report, tweeting and cursing the Atlantic as a failed magazine that was on the way to extinction. But in the week after Mr. Trump's scolding, the magazine's subscriptions soared by more than 20,000. The 163-year-old magazine, which has been implementing the paywall since September last year, has 325,000 paying subscribers in a year and is in good shape.
(Compiled from September 9 www.edition.cnn.com)
Colombian journalist receives gold pen for freedom
Jineth Bedoya Lima, a prominent Colombian journalist, received the Golden Pen of Freedom of the Year award from the World Press Association. Warren Fermandez, President of the World Editors Forum, said at an awards ceremony held online in the face of the new crown pneumonia outbreak: "Ms. Lima has dedicated herself to journalism, has spared no effort to promote and protect women's rights, and has shown perseverance and dignity in confronting and overcoming personal misfortunes that have affected the world." "
For 20 years, Lema gained a reputation for her insistence on front-line coverage of dangerous or sensitive topics such as armed conflict, drug trafficking and women's rights. On 25 May 2000, she was abducted, tortured and gang-raped by the military while being assigned by El Espectador to a prison to investigate arms trafficking between state officials and local forces. In 2003, while working for The Times, she was kidnapped and detained by the Revolutionary Armed Forces of Colombia (FARC) for five days. But she has never been afraid to publish multiple investigative reports that have affected the country. Lima is currently deputy editor-in-chief of El Tiempo, Colombia's largest newspaper.
(Compiled from the official website of the World Press Association on September 16)
(All the manuscripts in the "Into foreign media" section are provided by Koo Xiaojin, professor of the School of Communication of Shenzhen University and researcher of the Center for Media and Cultural Development Research.Edit:Xiao Qing
The article was published in Young Journalists in October 2020.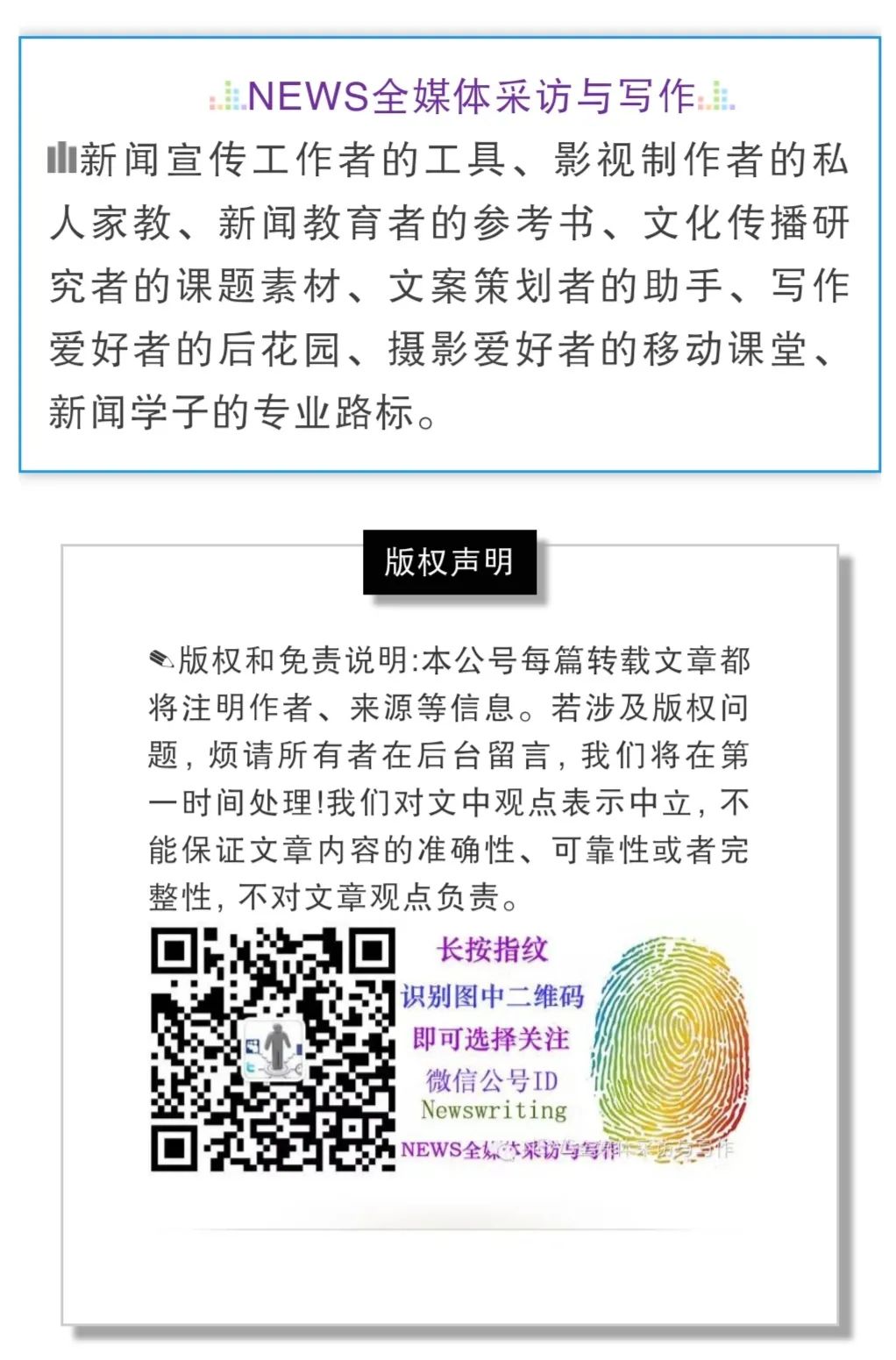 ---