Windy Week 1 . . Vol.6: Hong Kong weather forecast for social media; UK digital advertising spending of 13.4 billion pounds; Twitter's daily decline but revenue growth...
This is the No. 1 wind6articleJournal of the week
Dear "Listener", thank you for accompanying Wind 1 through the past week. The weekly magazine refined a week of media trend, appreciation of the wind to the Working Group "translator reviews", interpretation of the global media newsletter, I hope you can get something in the weekly magazine.
Hong Kong weather forecast for social media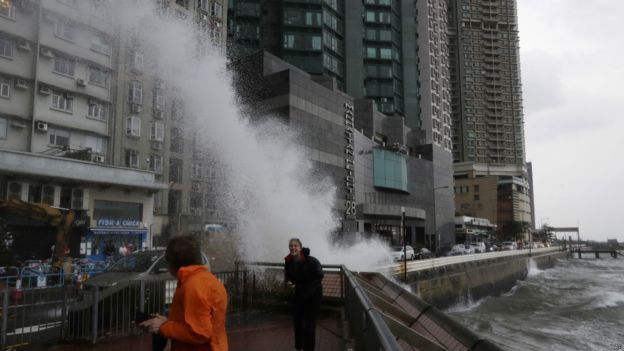 The Hong Kong Observatory wants local residents to post messages, pictures and videos on social media about typhoons, flash floods and storm surges to help them issue timely warnings if the weather is imminent. The Director of the Hong Kong Observatory will add a feature to the My Observatory app to encourage experienced and trusted members of the public to report extreme weather conditions such as floods, storm surges and fallen trees. Forecasters will use this data to enable them to make better early warning and impact assessments.
Because it is difficult to verify data from amateur weather observers, the reporting function will be limited to experienced volunteers from the Observatory's Facebook group. The 7,500 members of the Facebook group joined the group and shared weather information through photos and videos in the first phase. Asia One April 22 News
 Translator's comments
The Hong Kong Observatory is not just talking about traditional weather data, it is also talking about data extracted from the Internet and social media, which can be used to fill gaps in conventional data collected in the same area. However, the authenticity of the data on the web platform is hard to guarantee, and the Hong Kong Observatory has warned the public in the past not to take the rumours of typhoon signals on social media and WhatsApp groups lightly. Therefore, the Hong Kong Observatory needs a very large data audit system to accurately predict the huge amount of data. Liu Weiwei
Sri Lanka temporarily blocked social media
On April 21st, after news broke that hundreds of people had been killed or injured in a number of explosions in Sri Lanka, officials announced that they would block social media to avoid the spread of rumours and false information. Platforms such as Facebook and Instagram have been temporarily shut down, according to Sri Lanka's government news portal. Websites that track blocked platforms say the ban extends to Instagram, Facebook, WhatsApp, YouTube, Snapchat and Viber. Sri Lanka's government issued a statement on the matter, it is not clear how long the ban will last, but authorities say it will remain in effect until the investigation is completed. BuzzFeed News April 21
Facebook said in a statement that the team is "working to support first-law enforcement in identifying and removing content that violates standards." While social media plays an important role in democratizing information and circumventing government censorship, most Sri Lankans say it remains one of the best ways to view and get the latest information in the wake of the attacks. But that doesn't mean it's a totally good force, especially when it comes to false statements. Liu Weiwei
Singapore streaming box sellers are being sued for copyright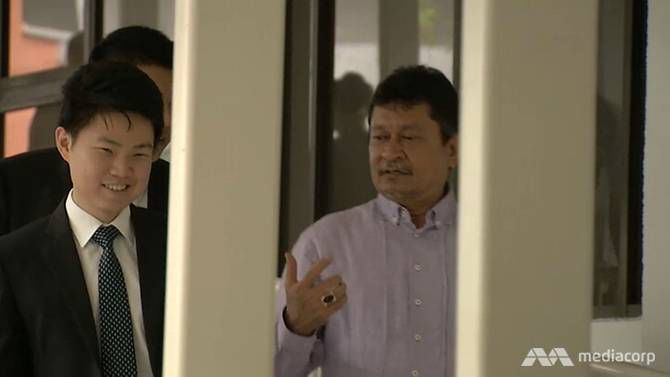 Two retailers in Singapore have been charged under copyright laws for selling Android streaming boxes, one of which pleaded guilty on April 24. The director of retailer An-Nahl was fined S$1,200 after he pleaded guilty to one count of wilful copyright infringement for commercial gain. This is the first time Singapore has filed a lawsuit against an Android TV set-top box seller. The retailer was found to be selling an Android TV set-top box and helping customers use the device to make unauthorized copies of copyrighted shows.
In response to the court's decision, copyright owners said in a joint statement that the result was a welcome development and that they would continue to combat piracy and protect content and the intellectual property rights of copyright owners. Asia News Station April 25 News
Set-top boxes with decoders allow viewers to watch pay-TV content for free, but when it comes to Android streaming boxes, the law is less clear. After all, there are apps that allow users to watch copyrighted shows, such as the Premier League. At the same time, the court has not previously emphasized its legal position on piracy and the use of these devices, which could be seen as a "milestone" in Singapore's fight against piracy in the streaming sector. Liu Weiwei
The EU fears that fake accounts could affect the election
Facebook, Google and Twitter are required to regularly report on their measures to prevent election meddling under the EU's code of conduct. The Associated Press reported Tuesday that Facebook, Google and Twitter are tightening advertising policies and regulations, especially targeting election-targeted ads. The EU praised the practices of the three companies and urged the social media giant to crack down further on fake accounts and share them with outside experts and researchers. AP, April 23
Over the past decade, social media has played an increasingly important role in attracting young voters. As fake accounts continue to grow and malicious defamation grows, foreign social media is sacrificing "user" capital to "clean up". In contrast, the domestic social networking environment is not optimistic, "painting" the economy has been banned, microblogging and other social media it is time to take further action. Sun Min

 Digital advertising spending in the UK amounted to 13.4 billion pounds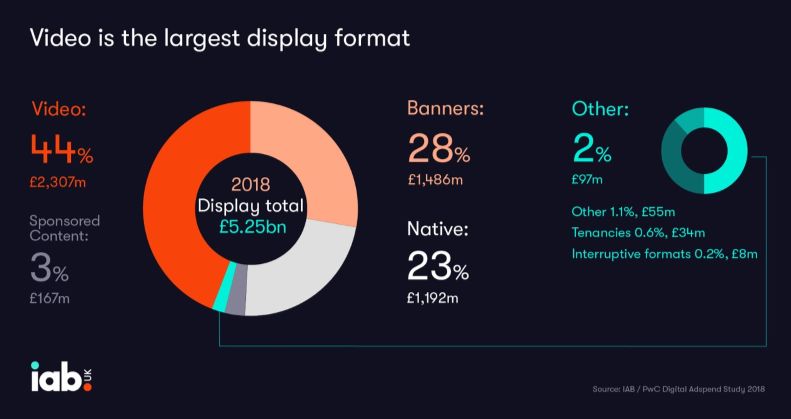 Despite concerns from UK advertisers about advertising fraud, transparency and brand safety, as well as continued uncertainty over Brexit, UK advertisers spent 13.4 billion pounds on digital advertising last year, up 15 percent from 2017, according to the Interactive Advertising Agency (IAB) and Priceco's Annual Digital Advertising Expenditure Study 2018. The study also found that for the first time, advertisers spend more on smartphones than laptops, accounting for 51 percent of all media advertising budgets. Video is the driving force behind digital advertising spending, which accounts for 44 per cent of the total display device market, at £2.31bn. Banner ads cost just 1.19 billion pounds. BBC News, 24 April
"For the first time, mobile advertising spending in the UK has outstrethed the computer side", which means that advertising spending is getting closer to consumer spending trends - moving to the mobile side. The IAB report provides advertisers with a look at the characteristics of consumer behaviour and their media consumption channels, providing a reference to digital advertising and the creation of a better advertising ecosystem. Sun Min

iPlayer lost out against Netflix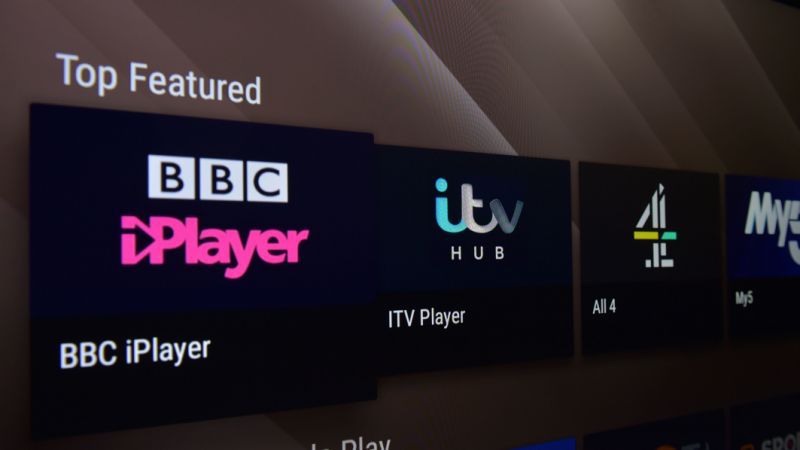 The BBC recently admitted in its submission that iPlayer had lost its battle with Netflix for streaming audiences. The company says iPlayer won't be able to catch up with Netflix in the UK's online video market share even if it extends its programming retention.
Five years ago, iPlayer accounted for 40 per cent of the UK streaming video market, but that number fell to 15 per cent as Netflix and other streaming services exploded. "This is a major threat to the BBC's ability to serve its viewers and the value of paid programming," the BBC said. Most shows on iPlayer will remain for another year, they said, after which many will shift to their upcoming BritBox service. The Guardian, 25 April
The BBC has long had a monopoly on britain's television and radio markets. In 2007, the BBC launched iPlayer, ushering in a new era of streaming in the UK. However, the BBC has been severely restricted by strict regulation of services, with young viewers turning to other services because they sometimes don't want to see what they want to see, leading iPlayer to end up doing wedding dresses for others. Whether it can cater to a diverse young audience of media consumption now depends on whether the BBC can use its upcoming BritBox to play "home-field advantage". Sun Min
Twitter has taken the initiative to clean up insulting tweets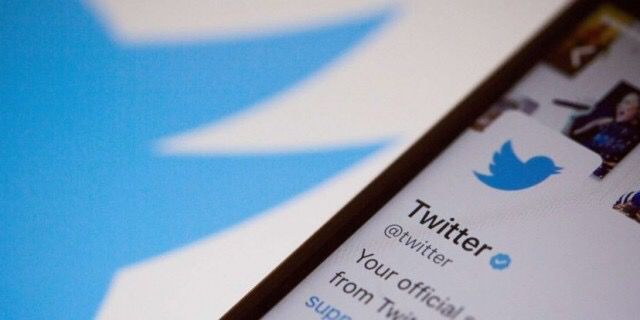 Twitter's attitude toward offensive tweets has shifted from passive to proactive, starting to pre-emptionly remove insulting tweets, ending its reliance on citizen sheriffs to purge bad guys. The new algorithms and tools mean Twitter can now block about 38 percent of abusive tweets that have since been removed.
That's a significant improvement from the previous year, when Twitter relied entirely on users to report insulting tweets. Between January and March this year, 100,000 accounts previously banned were also captured by Twitter, up 45 per cent on the same period last year. Jack Dorsey, the chief executive, will try a mute button that allows users to decide whether to hide their responses to their tweets. In practice, this will allow the author of the tweet to hide comments that are considered objectionable. Readers must then click on the hidden tweet to see its content. The Drum April 17 News
The environment of speech on the Internet has always been controversial because it ensures freedom of speech on the one hand and basic social order on the other. Offensive rhetoric has become commonplace on the Internet, and such malicious rhetoric is always a bad thing to do, requiring control, but not violating the boundaries of freedom. Shang Chulo

Twitter's daily activity has fallen but revenue has grown
Twitter's recovery is in good shape, having just reported better-than-expected first-quarter financial results. Twitter said its quarterly revenue reached $787 million, up nearly 20 percent from a year earlier. On the less optimistic side, it reported 330m monthly active users in the quarter, down about 6m from a year earlier. Over the same period, daily active users made $134 million in profits, up 11% year-on-year. In the U.S., Twitter's total revenue rose 25 percent to $432 million. Total international revenues amounted to $355 million, an increase of 11 per cent. Total revenue for the quarter was $679 million, up 18 percent.
From the product point of view, video advertising model continues to show advantages, especially Twitter's video network cards and streaming pre-air ads.
In the meantime, Twitter continues to make much-needed product improvements, including the launch of a publicly available standard app designed to promote health dialogue. Media Post April 23 News
Twitter, another social media giant, seems to be more low-key than troubled Facebook, and while monthly activity has declined, revenue has grown significantly, so its video advertising model is still well-recognized, and twitter's appeal and business value remain optimistic as long as it continues to serve its users well. Shang Chulo
"Game of Rights" breaks HBO subscription record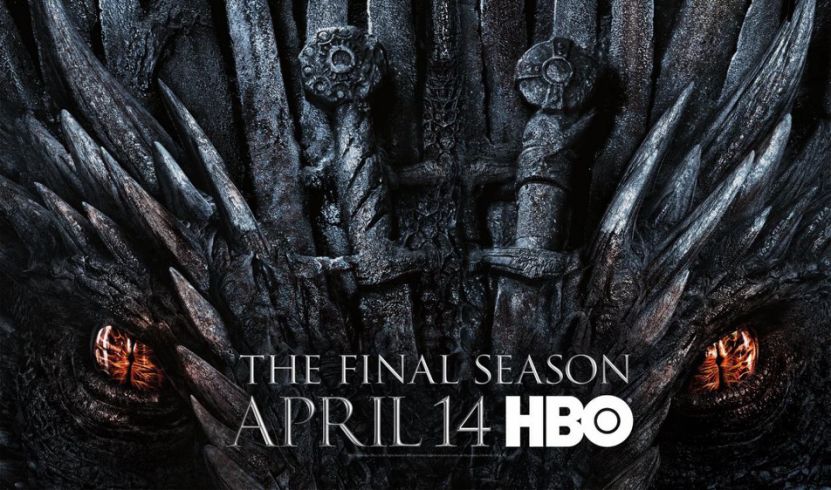 The eighth season of "Game of Thrones" debuted with hbo's top ratings, with 11.8 million live viewers and 17.4 million viewers on all platforms. That's a decent ratings, and those numbers are growing. "Winterfell" currently has more than 27 million viewers, and the season, which aired on Sunday, drew more than 15.9 million viewers, John Stephens, chief financial officer of the company, said Wednesday. Perhaps more importantly, the final season of HBO's hottest episodes is driving HBO's current subscriptions at a record pace.
According to TheWrap, John Stephens revealed that HBO's signings hit an all-time high a week before the season eight season of "Game of Thrones" began. These figures will be included in Warner Media's second-quarter revenue report. HBO Now, which currently has about 8 million subscribers, is a solid foundation that will have a profound impact on Warner Media, the consort. Warner Media plans to launch its independent streaming service later this year, with HBO as the main component. The Observer, April 24
The truth about the film and television industry's content king has once again been confirmed here by HBO, which has seen record ratings and subscription growth thanks to the appeal of the super-hot series, and it's clear that viewers are rushing for content. And this also gives Warner Media the strength to continue to enter the hot field of streaming, but after all, the show has come to an end, but also need to be followed by strong strong content to continue this eye-catching market performance. Shang Chulo
Expect listeners to leave your insights into this week's issue and the global media trend in the message area!



---