The Vimy show is "dead", is sexiness out of date?
An era that belongs to the Vimy Show is over.
This year, the show, which has been around for nearly a quarter of a century, will no longer be held, the first time the Vimy show has been suspended since its debut in 1995.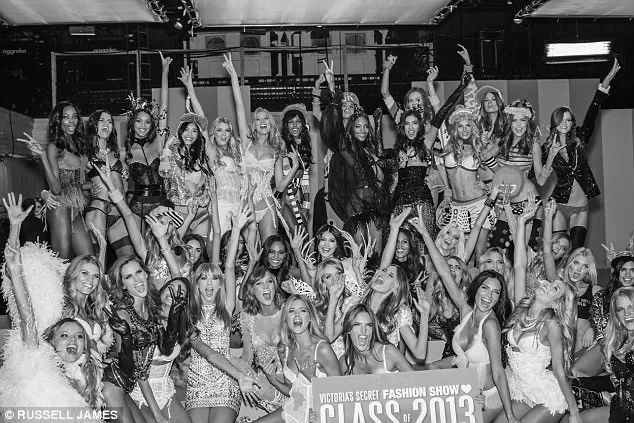 In fact, the sound of singing the decline of the Vemi show has never stopped.A few months ago, five-time Vimy supermodel Shanina Shaik revealed in an interview that this year's Vimy Show would no longer be held.
But when the rumors were finally sealed by the authorities, we were still a little shocked and regretful:It's true...... Is that it?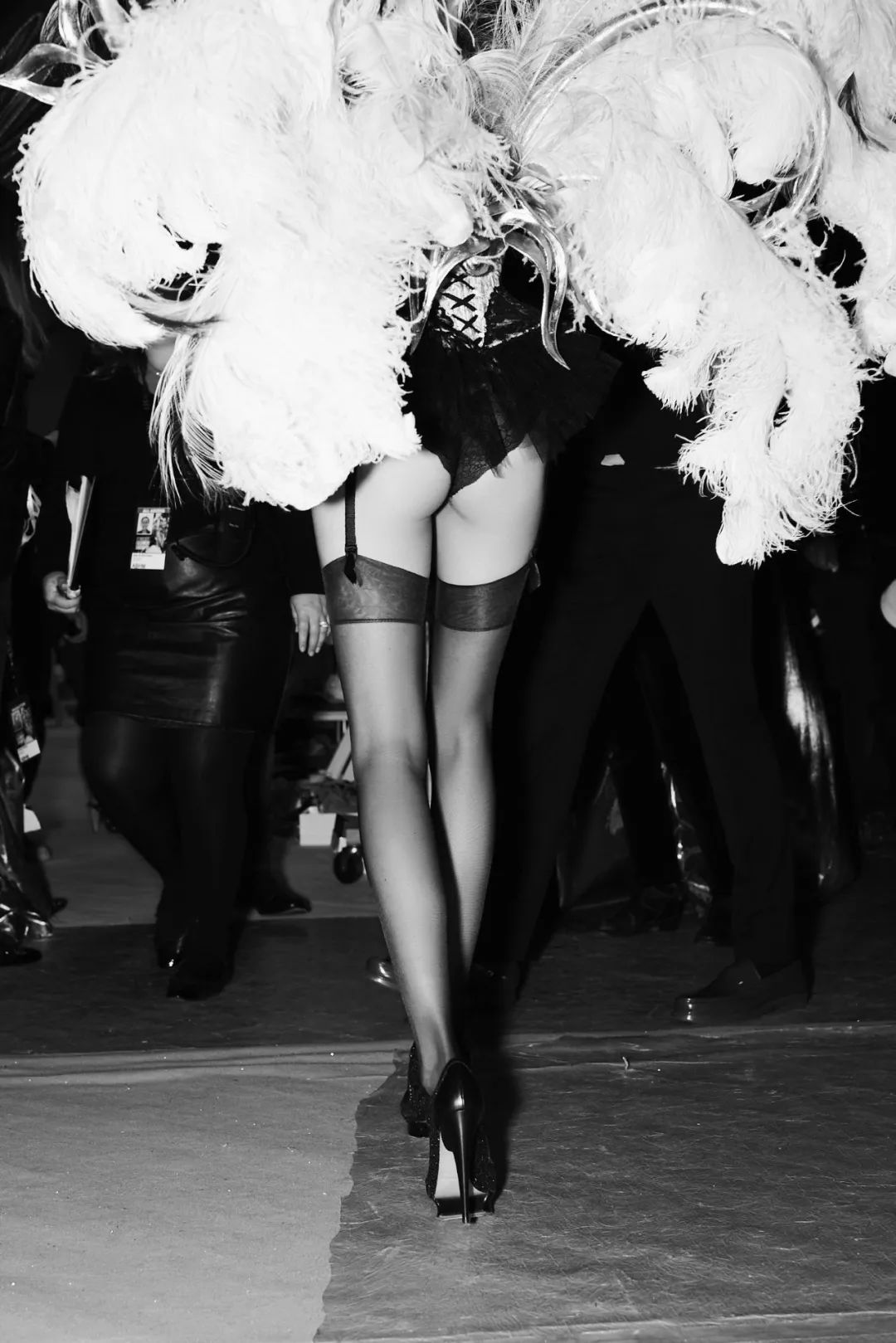 In addition to regret, we seem to breathe a sigh of relief.Because we all know that instead of sticking to the Vemi Show with a hard scalp, it's better to put an end to it before it's completely broken.
But before we say goodbye, we still want to ask:Why?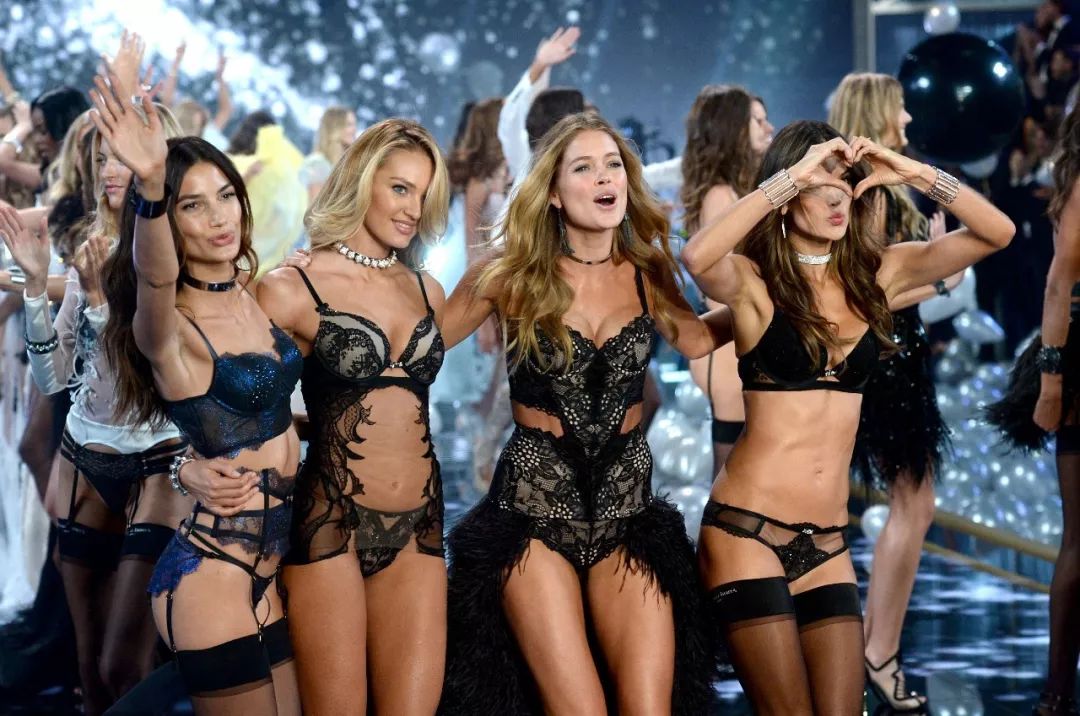 The Victoria's Secret show, which aired on ABC for 18 to 49-year-olds, first aired on ABC in 2001 and set a record of 12.4 million viewers across the country.
According to Vemi's official figures, the Vimy Show has been watched more than tens of billions of times worldwide over the years - and you must have seen the Vemi Show on TV in restaurants or in Vemi's stores.
It's only been nearly five years since The Vimy Show's ratings have been falling.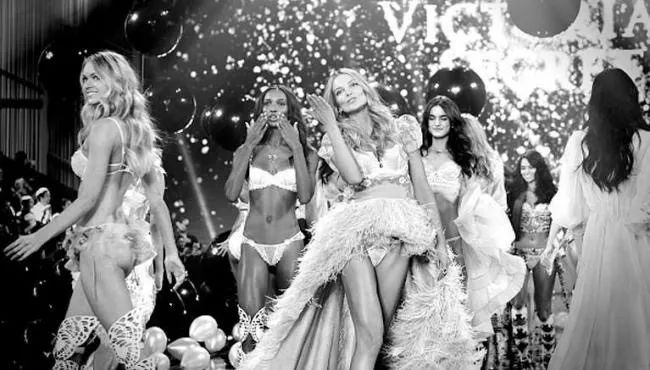 In 2014, 9.29 million views were viewed across the United States;
In 2015, 6.6 million views were viewed across the United States;
In 2016, 6.67 million views were viewed across the United States;
The highly-watched Shanghai show in 2017 was watched by 4.98 million people across the United States, with ratings down about 30% from the previous year.
In 2018, Vimy continued to work hard, inviting stars such as Chainsmokers, Halsey and Rita Ora to help, only to hand over the worst report card since the show began:Only 3.27 million views were viewed, less than a third of its peak.
Vimy's choice to stop the show at this time is also a stop loss.
But before that, a rather contradictory phenomenon was:While big show ratings continue to decline, the Victoria's Secret brand is increasingly relying on the Vimy show to get the attention of consumers.The truth is, when we think of Vimy, the first thing that came to mind must be the Vimy Show.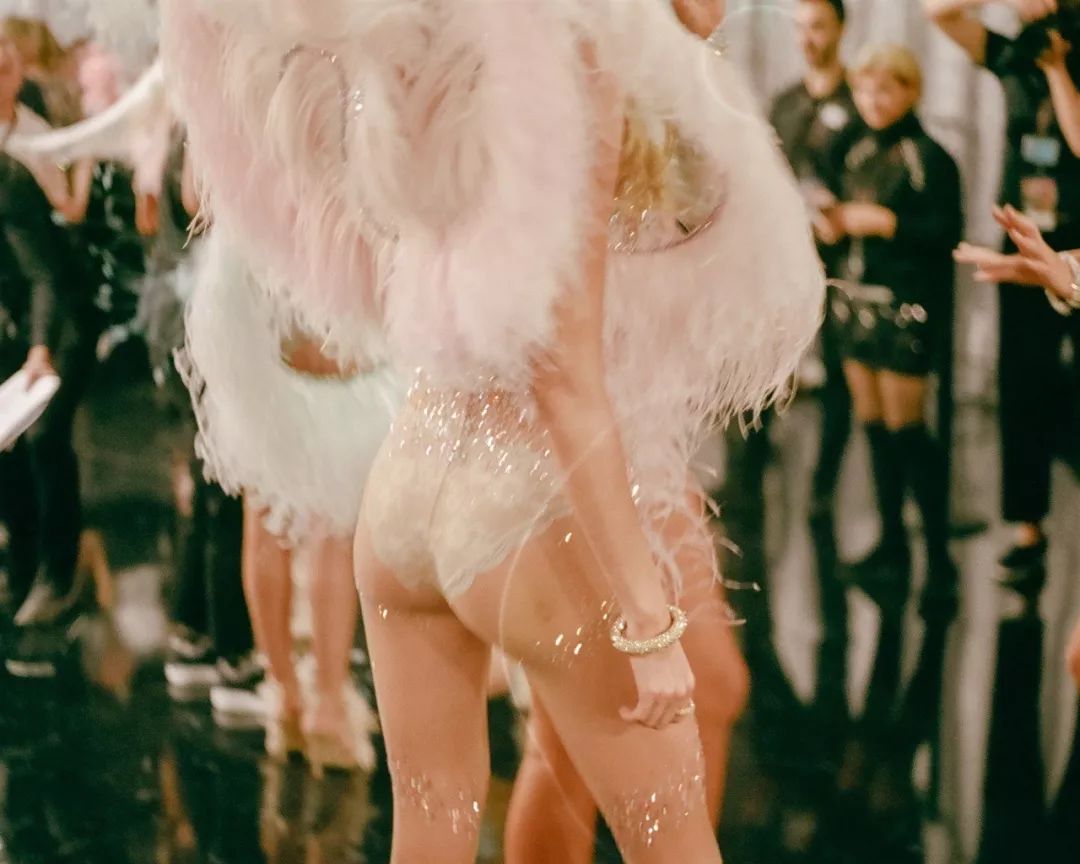 The annual show is now a rare moment of focus for Vemi, even over the brand itself.This was hard to imagine at the beginning of this century when the Vimy show was red and purple.
In 1995, the first Vimy show was held at the Plaza Hotel in New York, causing a sensation throughout the lingerie industry.Although The Vimy Angels were not as gorgeous as they are now, the form of the lingerie show and the sexy visual experience were refreshing to everyone.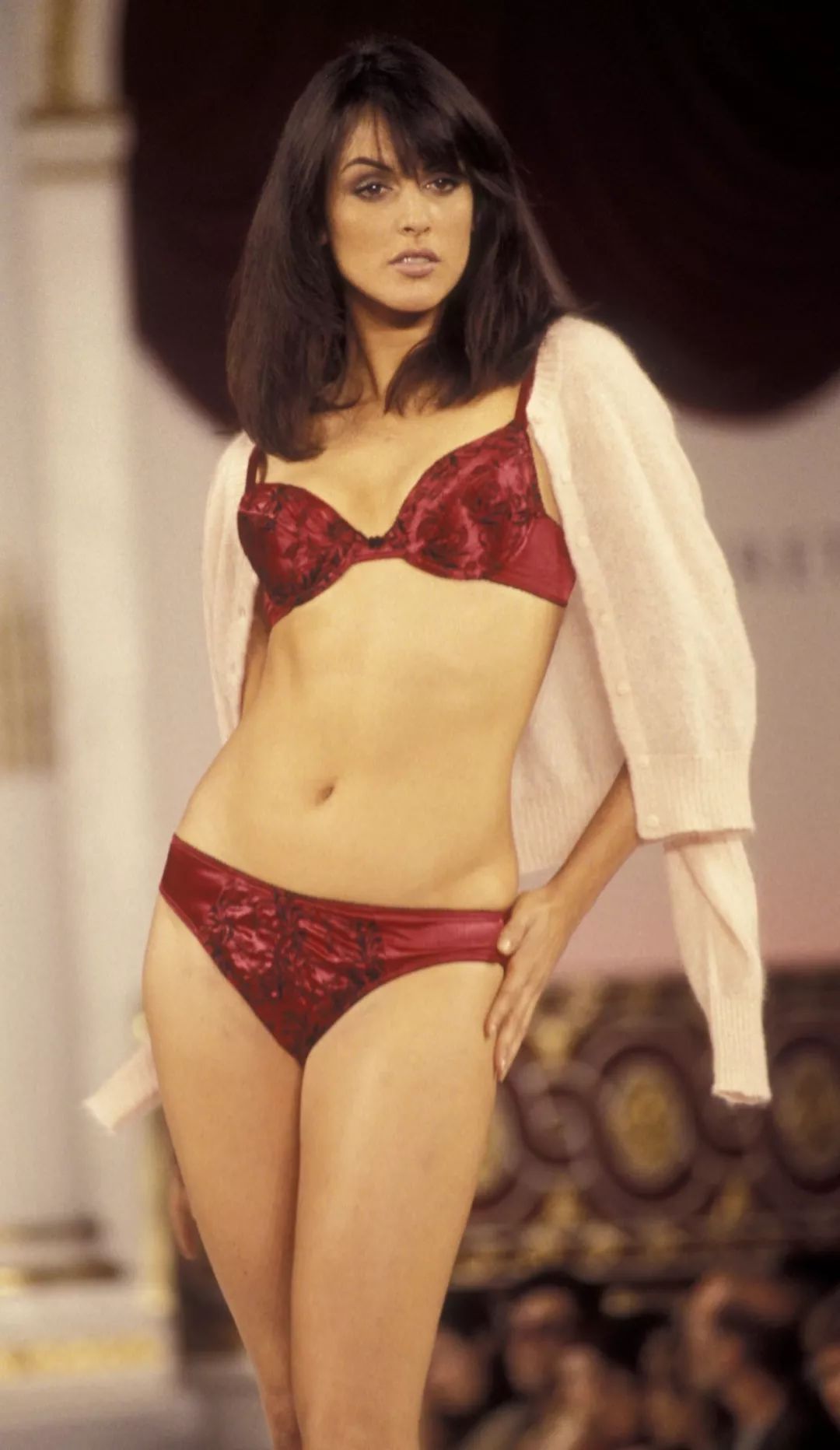 In 1999, Vimy spent $1.5 million to appear at the Super Bowl on the same day, and the 30-second midfield ad that ran between games caught the eye, and people ran to Vimy's official website to watch the show.Attracted by lingerie and supermodels, even football was left out.
In 2001, the Vimy Show, which focuses on the sexy economy, officially landed on television, attracting millions of viewers every year since then, and has gradually become a world-renowned entertainment event - and, of course, made the brand a lot of money.
In 2004, models such as Tyra Banks, Heidi Klum, Gisele Bündchen and Adriana Lima even made their way to the Angels tour of New York, Miami, Vegas and Los Angeles.
Vimy show more than 20 years of smooth sailing, paralysed the brandInduction.the nerves of the changing times.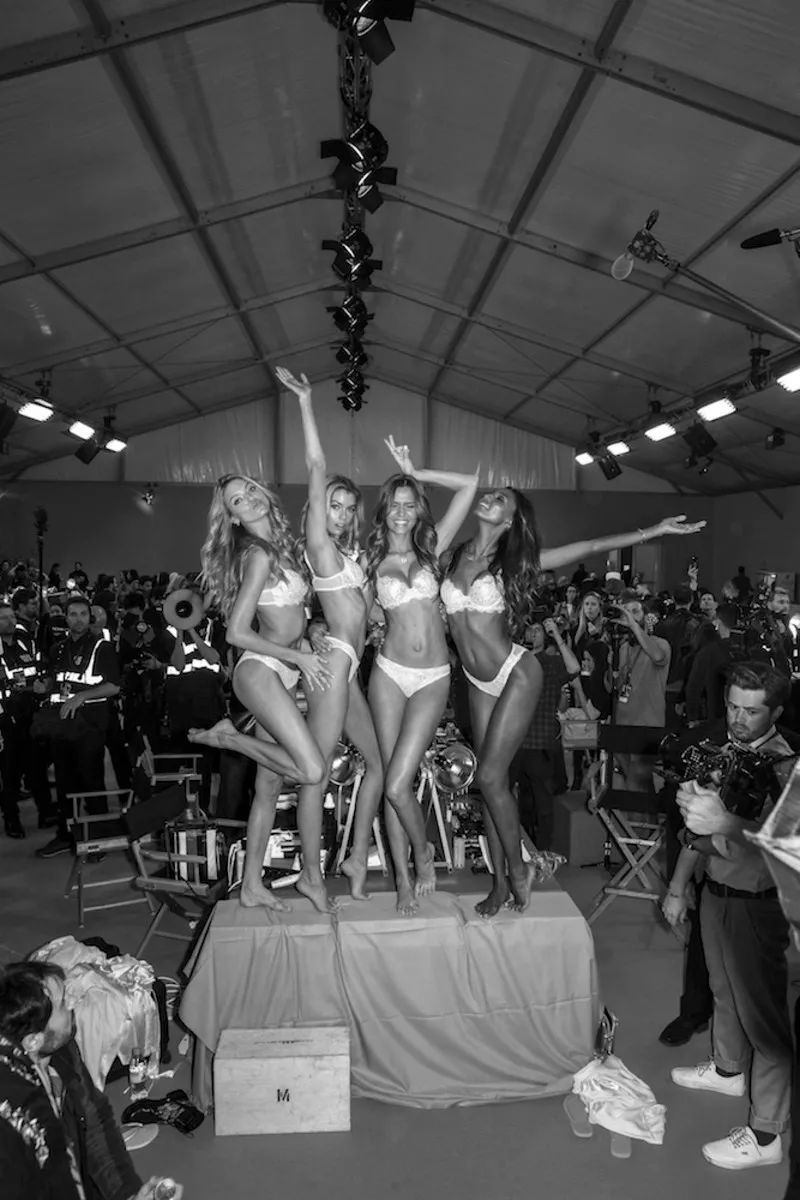 Vemi doesn't realize that in this updated Internet context every second, the hottest topics can last up to a week.
The impact of a big show is so great that after a month it will be left behind by forgetful young people who simply don't have the role of constantly spreading the brand. At mostIt's the icing on the cake, but you can't send charcoal in the snow.
Bias Vemi still places all the marketing bets on big shows that only run once a year.
Disappointingly, though, even the only show with a bit of conversation has become less pretty.
At the 2018 show, the Angels came out in dazzling robes like flower sheets, bringing a earthy bombardment.Even if the legs are long against the sky, they can't save these colorful colors and patterns.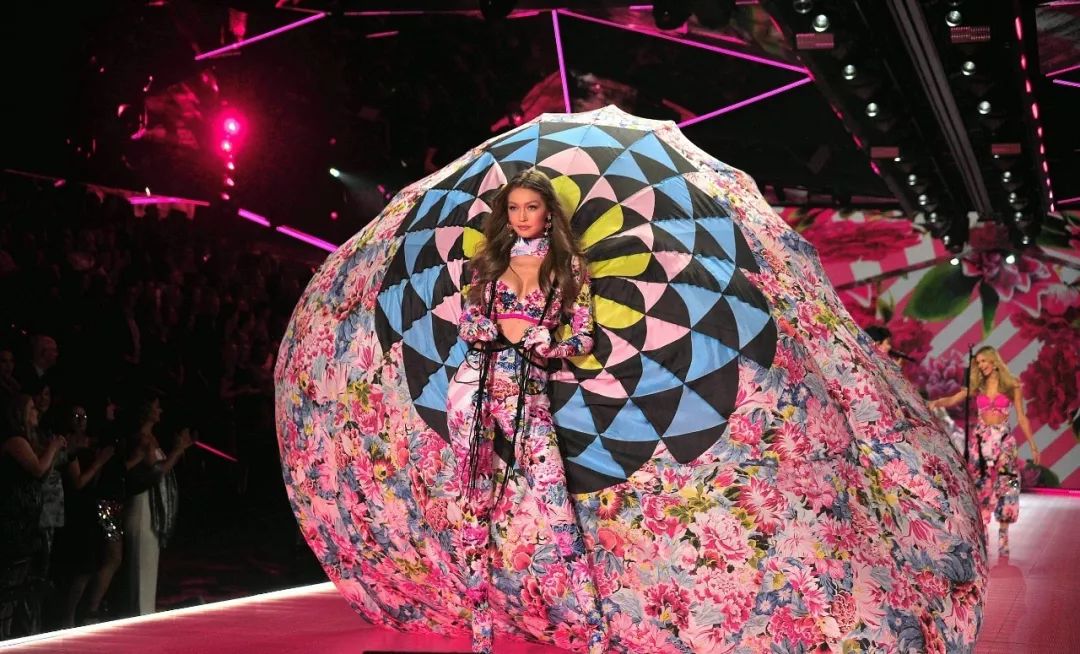 Styling and style are the sameIt is also in recent years the Vemi show has been criticized, full of water drills and too redundant lace also make people aesthetically inept.
And Vimy labored to invite the performance of the singers big curry, but let people feel dazzling, can not catch the focus, there are netizens spit slot in the current form is in the platter concert broadcast Vimy show.
But the biggest play on the Vimy Show each year is actually the release of Fantasy Bra this year.
The eye-catcher Bra is handcrafted with a large amount of gold and silver jewelry and is worth millions or even tens of millions of dollars.And the model who can be to wear this million underwear, that is, this year's No.1.
In 2000, the legendary angel Gisele Bündchen wore a Fantasy Bra worth $15 million (about 100 million yuan), filled with diamonds and Thai rubies, the most expensive in Vimy's history, and even set a Guinness record for "the most expensive women's underwear."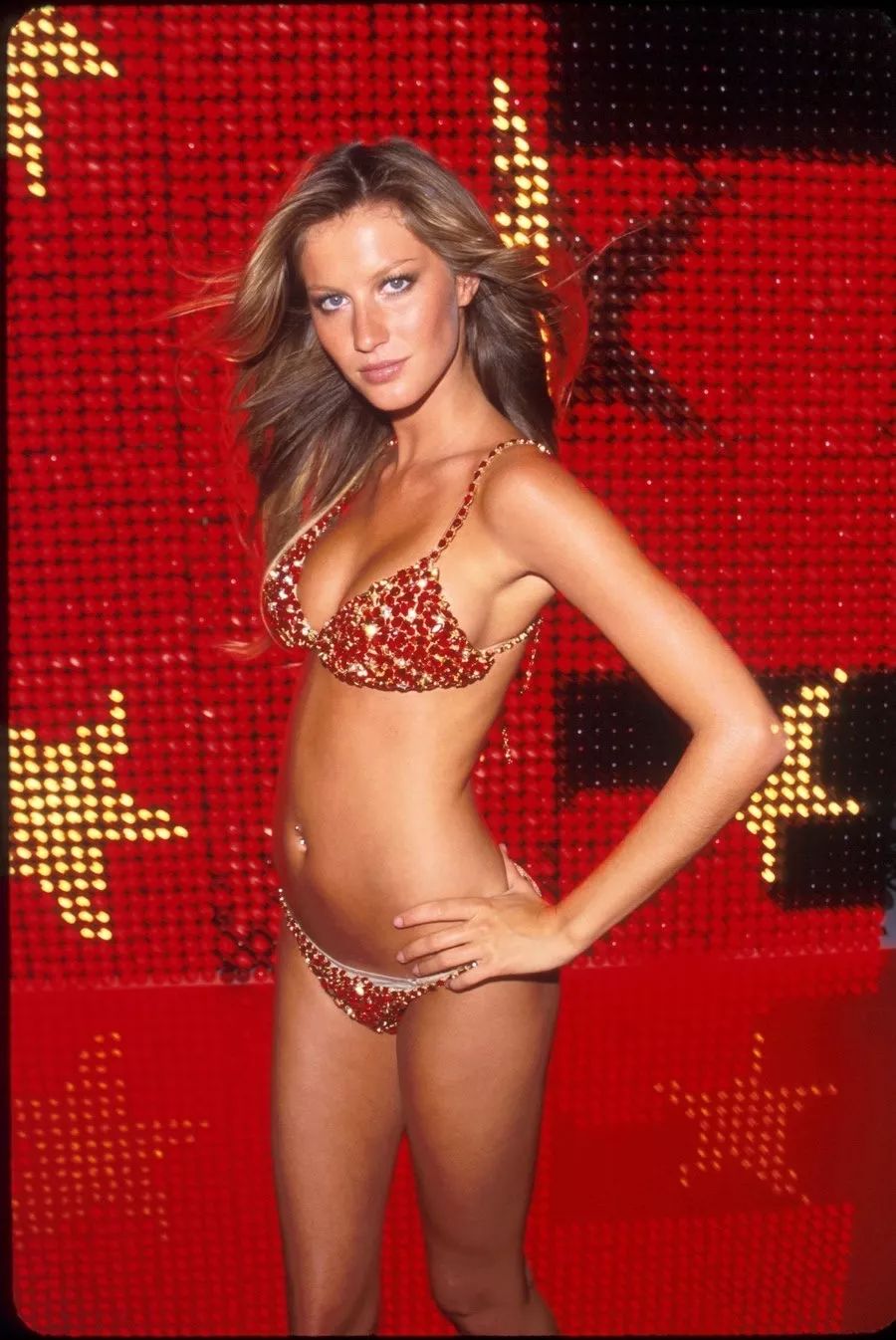 Even such a wonderful Fantasy Bra session is quietly becoming boring.
Not only did the value shrink to $1 million, but before the big show, netizens were able to take a look at this year's Fantasy Bra on social media without leaving any suspense for the scene.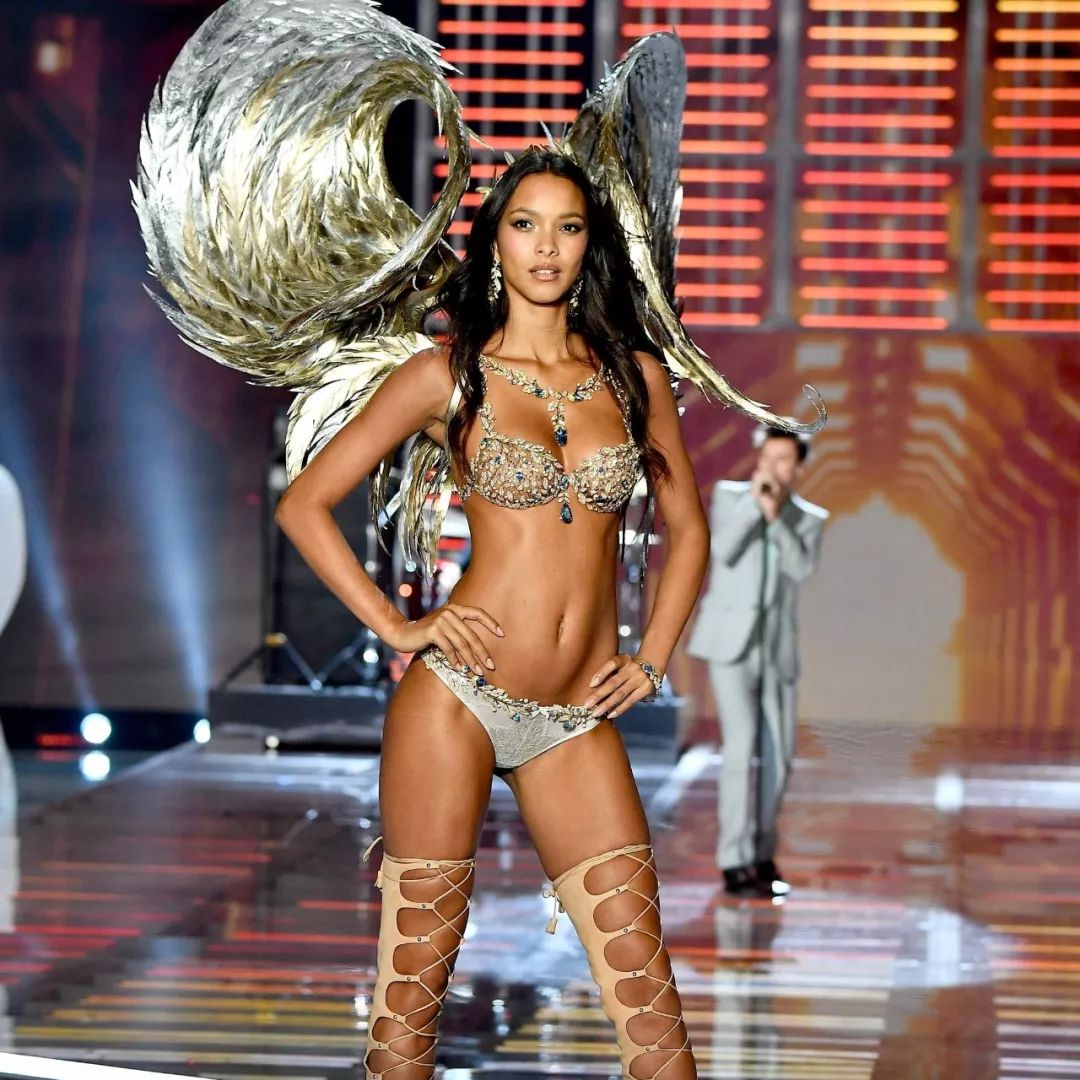 Fantasy Bra in 2017 has been on the show for a long time
Such a gorgeous Vimy show, andPu.The consumer's shopping experience in the store is completely fragmentedTheJust as cross-sectional in 100 millionThe chasm between Yuan Gaoding underwear and 300 pieces of ordinary underwear.
Sky-high underwear holds up Vimy's face.
Vimy spends tens of millions of dollars a year on show marketing, becoming the focus of the world.And with the end of the big show, with these scenery of the sky-high price of underwear and exaggerated wings together, was quickly forgotten. Those.Fantasy Bra, which can't find a buyer in a year, will be removed and set up elsewhere.
And ordinary underwear is Vimy's real life.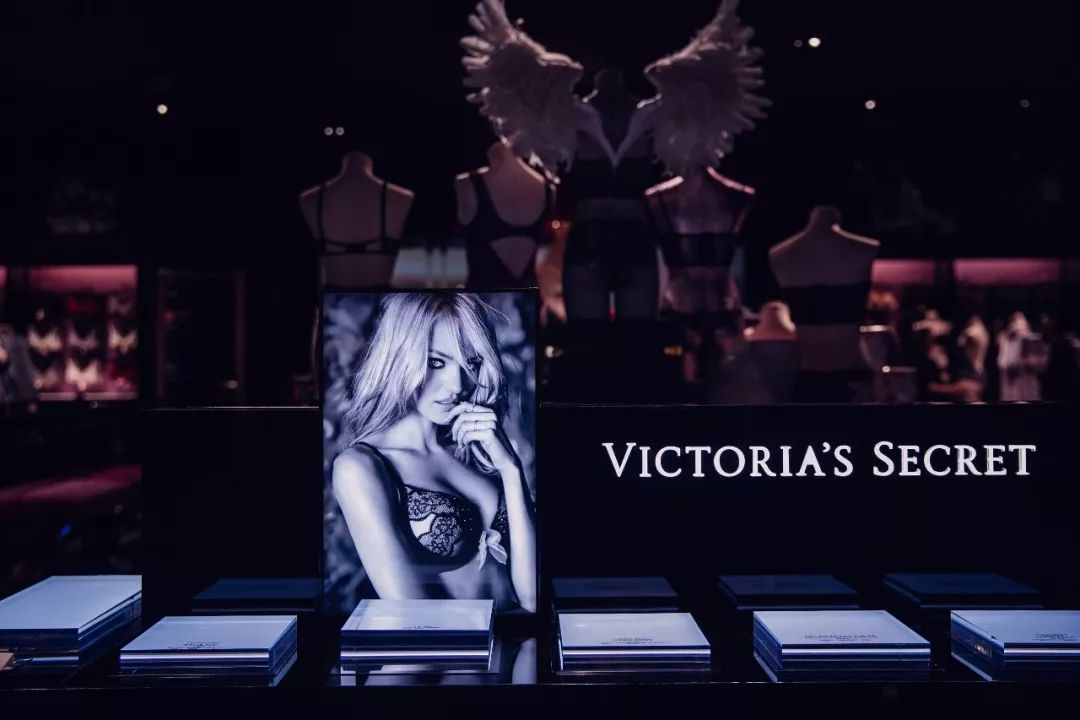 Consumers walk into the shop, buy are those who play the "light luxury" name, quality and style are not satisfactory, ordinary can no longer be ordinary Bra.The more successful the show is, the greater the disappointment people get in the Vemy store.
The Vimy Show, which has become synound for the brand, seems to have become a bit of a raucous one.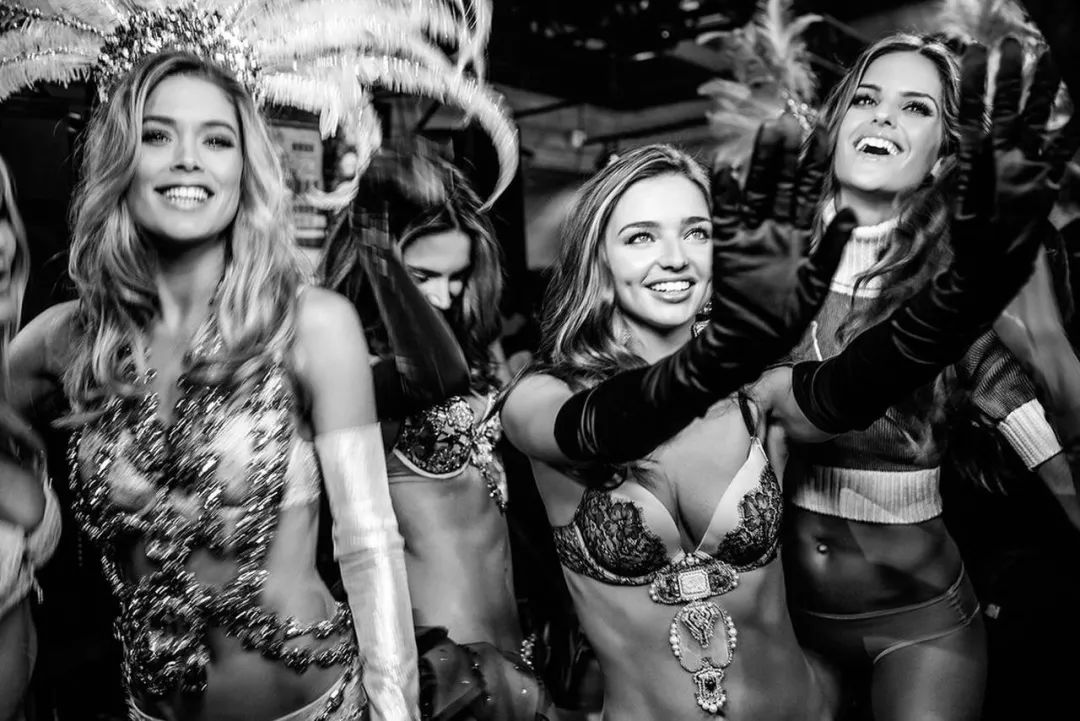 The most impressive Vimy show for many Chinese viewers should be the one in Shanghai in 2017.
The choice to do a show in China is a sign that Vimy is trying to turn to the Chinese market after brand sales fell.
At the 2016 Vimy Show, brands began to use a lot of Chinese elements, such as Elsa Hosk directly back the wings of the "Chinese dragon", as well as those flame phoenix, embroidered dragon print and so on, together with a typical "Oriental elements in the eyes of Westerners" stereotyped appreciation.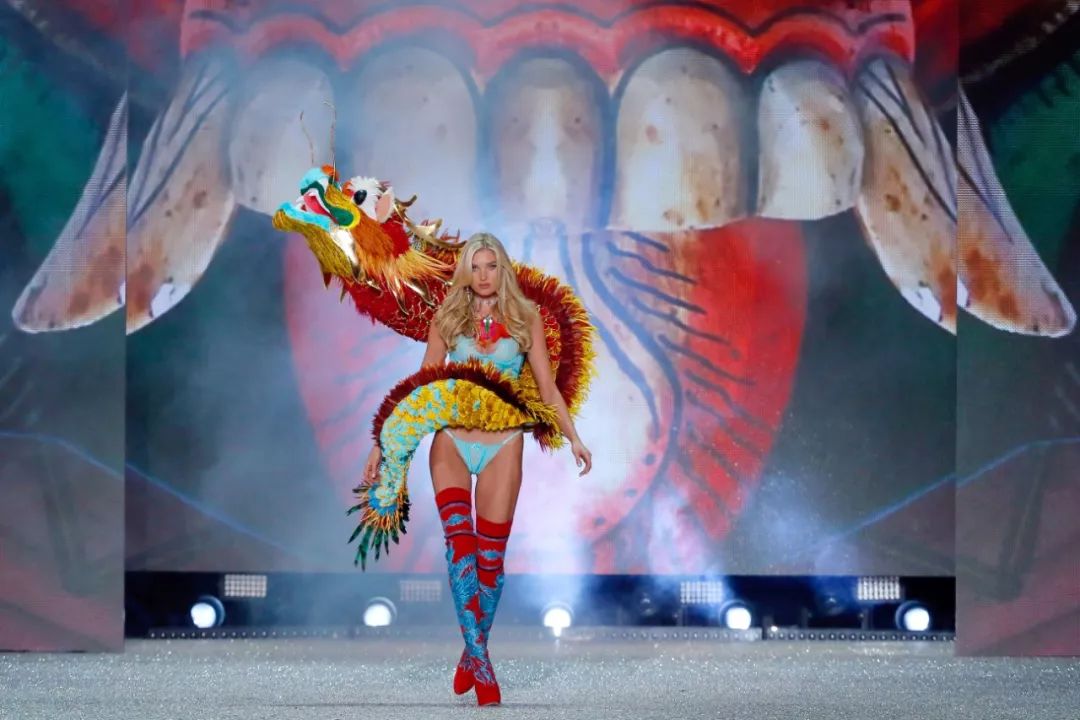 By 2017, Vimy is moving in China.First of all, I set up a network to comprehensive "Angel Road", to the Great Wall to open a big show.For the first time in that year's Vimy Angels lineup, seven Chinese faces were activated.In the big show, but also deliberately opened a tribute to the Qinghua porcelain culture unit.
During that time, the Vimy Show also dominated the hot search list with topics such as "300,000 tickets" and "disgraced model Gigi Hadid was refused a visa."
Of course, this season's Vimy show will eventually be remembered by history of the moment, or a dream of breaking the ground.By convention, the Vimy Show is less likely to re-launch models who have made big mistakes, but she's still on the list for the 2018 show.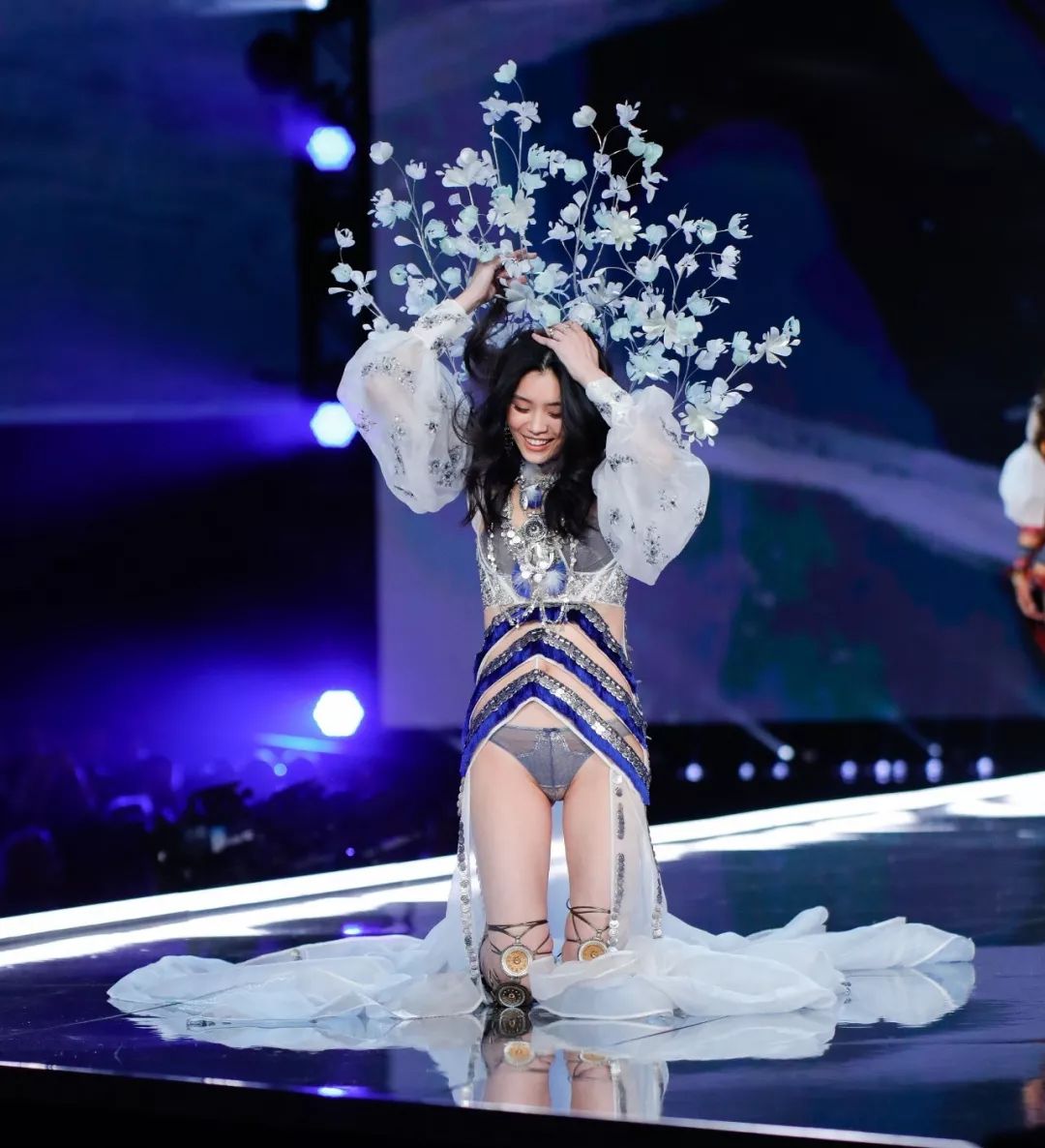 Vimy may be out of the traffic considerations, but attracted unexpected negative public opinion, the professionalism of the show itself has been questioned.
To know that The Vimy Angel is the most important business card of the Vimy Show, Vimy is well known for the harsh selection of angels, this high threshold has created a "fairy fight" of the gods era.
Adriana Lima, Miranda Kerr, Naomi Campbell, Gisele Bündchen, Candice Swanepoel, Alessandra Ambrosio... These legendary names are tied to the Vimy Show.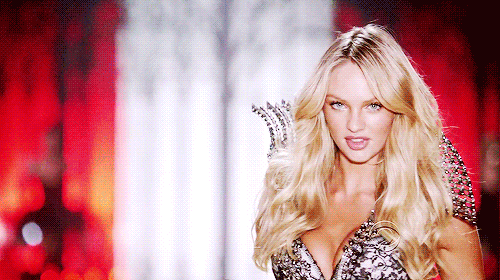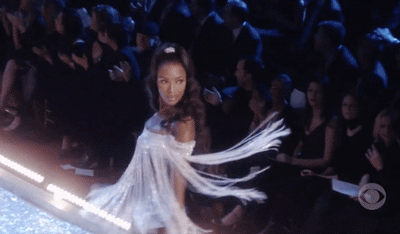 They have long been active on the Vimy Show stage, with a distinctive personal style and solid business skills.Or charming, or sweet, or overbearing, or warm, they are not just charming eyes and kisses, but really powerful infectious.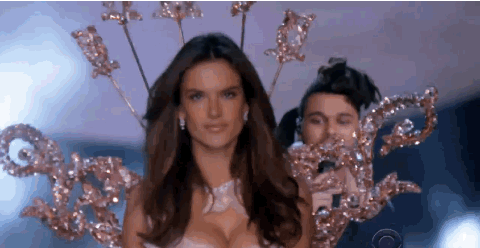 But as the Angels continued to leave, big show ratings continued to fall, Vimy chose to compromise, lowering the entry threshold for Vimy Angels, and started using basic Instagram models like Kendall, Gigi and Bella who weren't as solid as they were - which is one of the reasons vimy shows don't look that good anymore.
When the Vimy show dropped its price to embrace traffic and net red, it also personally destroyed its own creation of the "Gods" myth.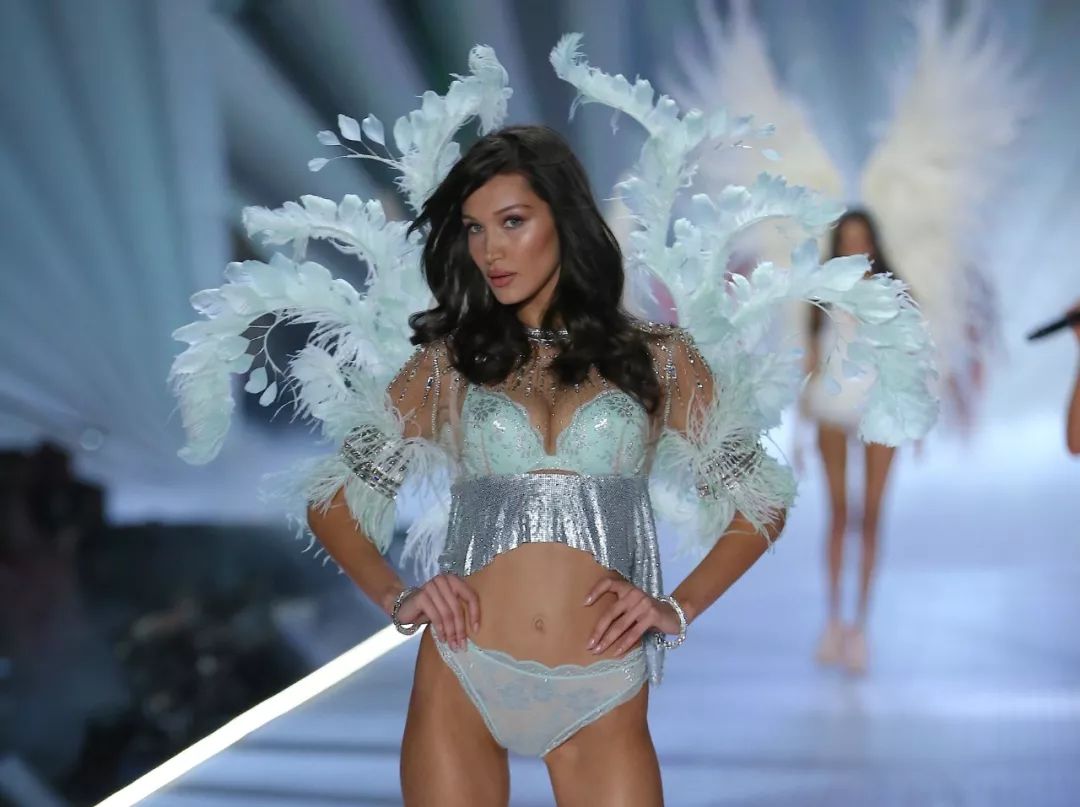 At its peak, the Vimy Show was a star-making factory and a catwalk for models to squeeze through their heads.As long as you can show your face here, you can quickly go red.Over the years, Vimy Angels have dominated Forbes' list of the richest models.
Even if they leave Vimy, the Angels can get a good place to be a host, host a talent show, and not worry about making a living.
But these days, it's not so much that online red models need Vimy to increase their exposure, it's that the out-of-favour Vemi needs these already famous online red models to suck their eyes on themselves.
So why did the angels who once shined here leave?From their change of attitude towards Vimy, some of the ends may be visible.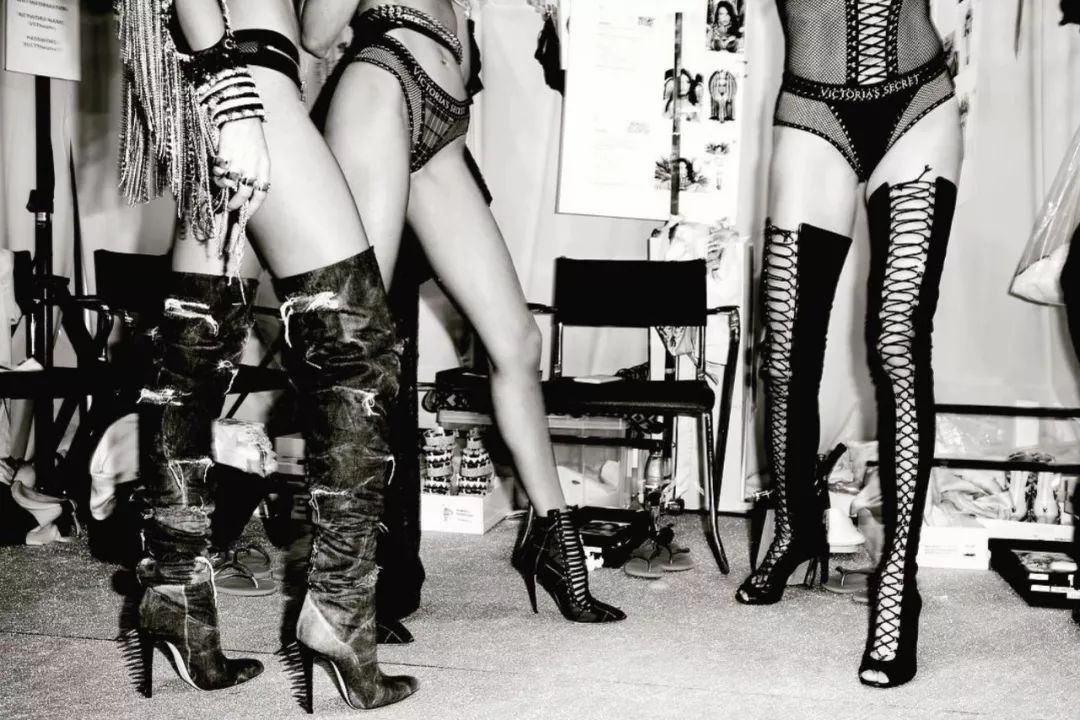 "We're tired of this one-size-fits-all look and should be more tolerant of it," Vicky Angel Kate Upton said on a talk show.Every woman needs to be on stage, otherwise it's really boring."
Karlie Kloss also explained in an interview why she left Vimy, "I don't think this image reflects the true self and the perception of beauty that I want to convey to women around the world.""She sees her dise's contract as a key step towards being a feminist.
The beauty of the Vimy Angels has always been seen as having a sense of power, because they have to carry dozens of pounds of wings on their backs to complete the catwalk.The truth, however, is that in order to be selected, models start dieting for most of the year before the show and do more exercise to meet Vemi's "sexy" standards.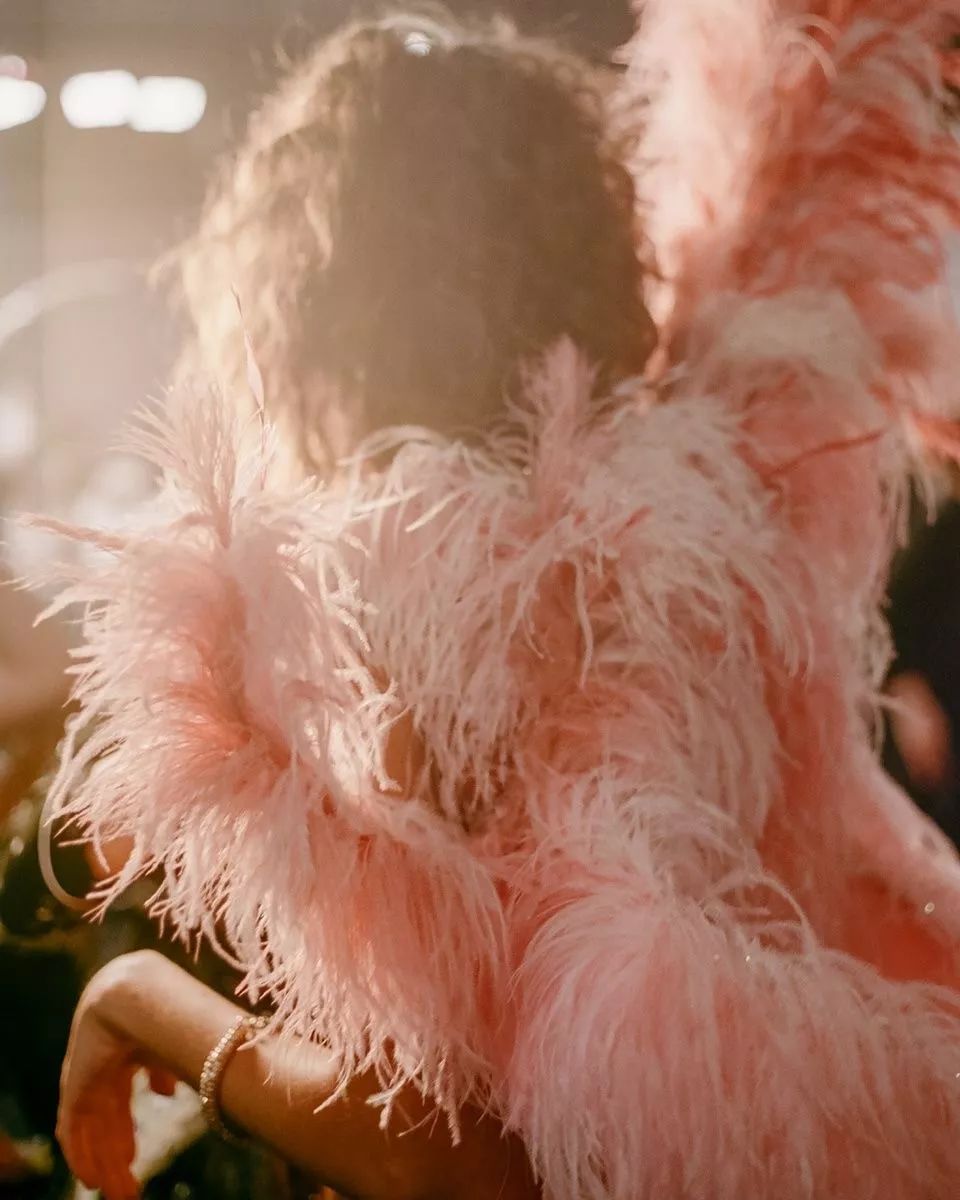 Adriana Lima once wrote in the book "The Back row story of the show" that she ate only flowing food nine days before the Vimy show, and that the 12 hours before the stage were dripping, and that carbs were not eaten at all.
In a social environment that promotes diversity and inclusion, the Vimy Show has been a daily favorite for decades, and models need to starve for days and nights, stories that have left viewers, and even models, wondering about the lingerie show that creates body anxiety in the name of sexiness.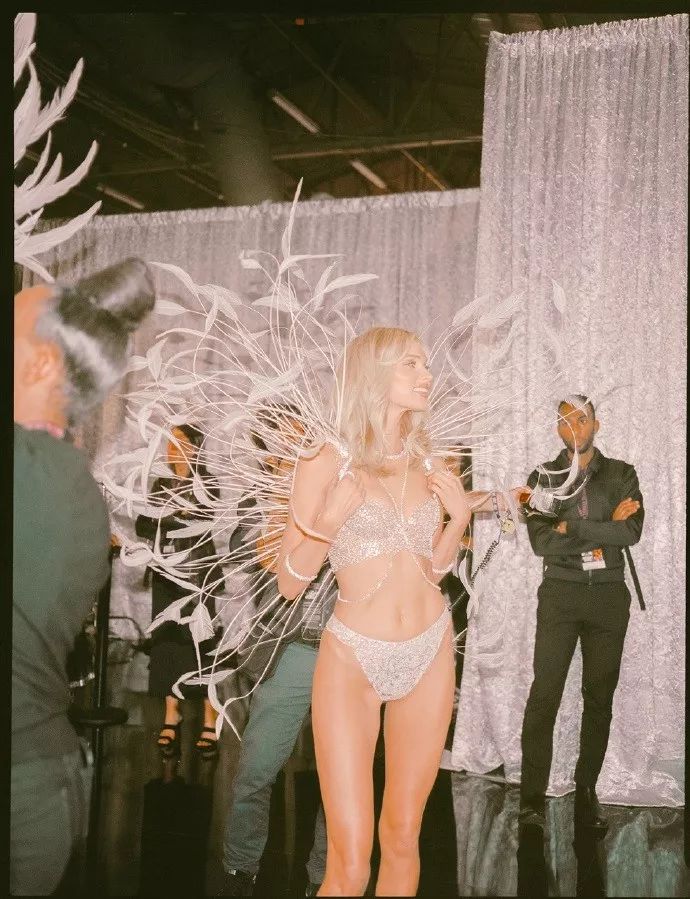 When former Vimy's co-conspirants, such as Abercrombie and Fitch, began cutting through Jedi and sexy marketing, Vimy didn't figure it out:Don't people love sex now?
Vimy has had a lot of follow-up in sexy marketing.
In 2014, Vimy advertised "The Perfect Body" to promote the new product, and the models were all slender and tall, which provoked a strong public reaction, "Why do you tell me what kind of body is perfect?"Tens of thousands of people have petitioned Vimy to apologize for the materialized woman.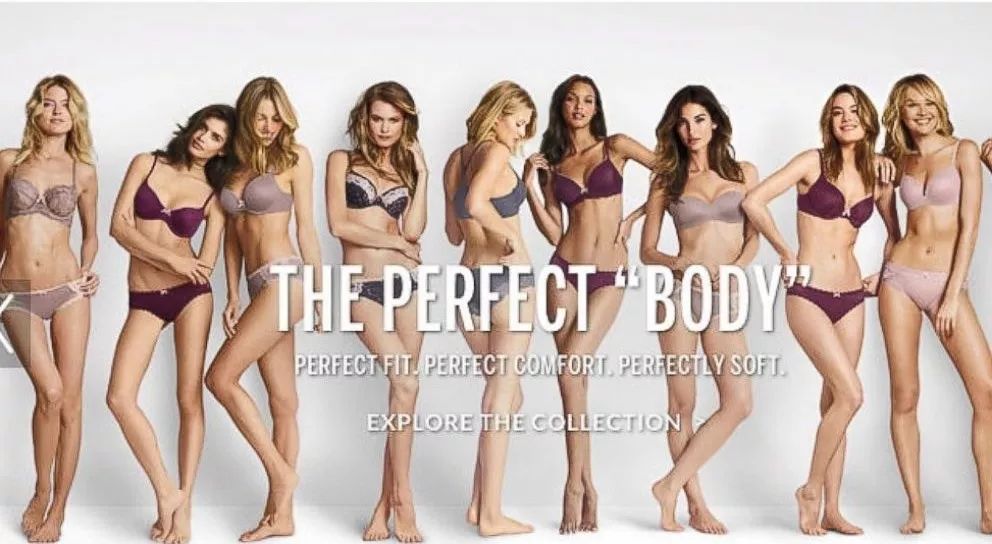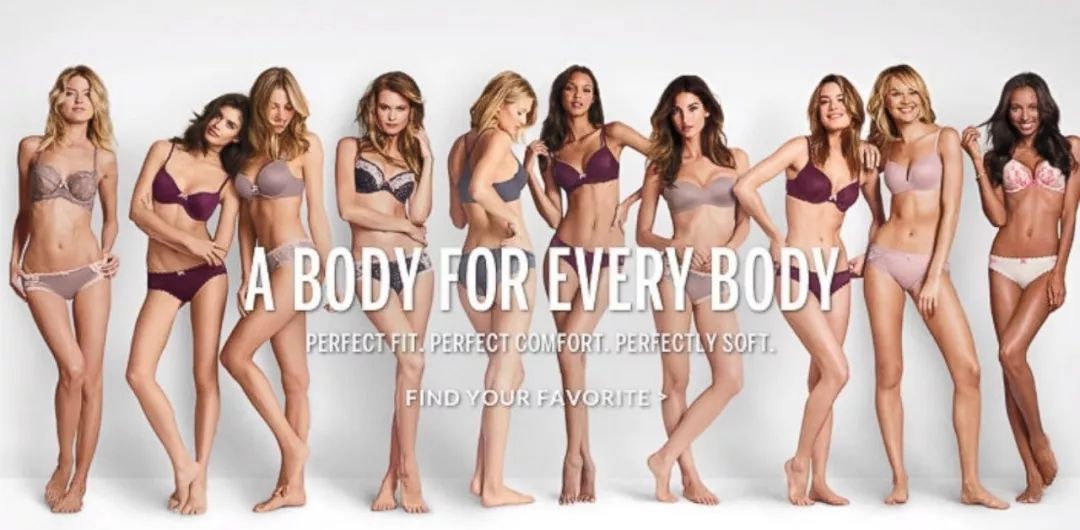 The bewildered Vimy had to change the ad to "A Body For Every Body," but the picture still uses the bumpy model photo.
At this point, another lingerie brand appeared on time to release an ad labeled "The Perfect Body", which also featured 10 models, but was tall, fat and thin, touting the beauty of every woman's figure.This also triggered netizens to hit Vimy back and forth on ins with the hashtag . . . . . . . . . . . . . . . . . . . . . . . . . . . . . . . . . . . . . . . . . . . . . . . .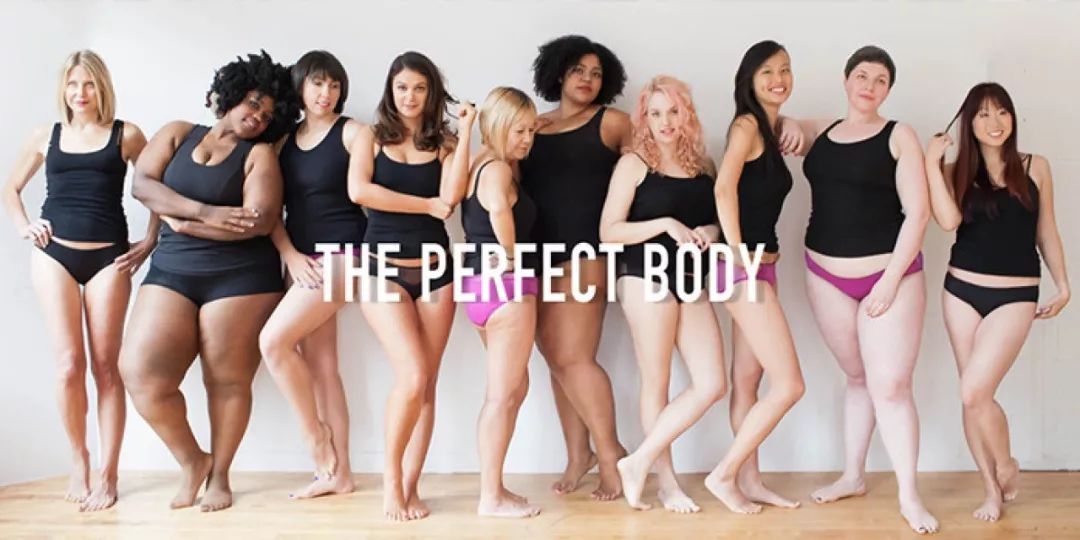 Uniquely, Vimy has also launched a group of ads, the same group of well-shaped models, but with the slogan "Love Your Body."
Some netizens put this set of blockbusters together with Dove's "Real Beauty" blockbuster, in contrast, Vimy's "only good body can love" publicity seems outdated and arrogant.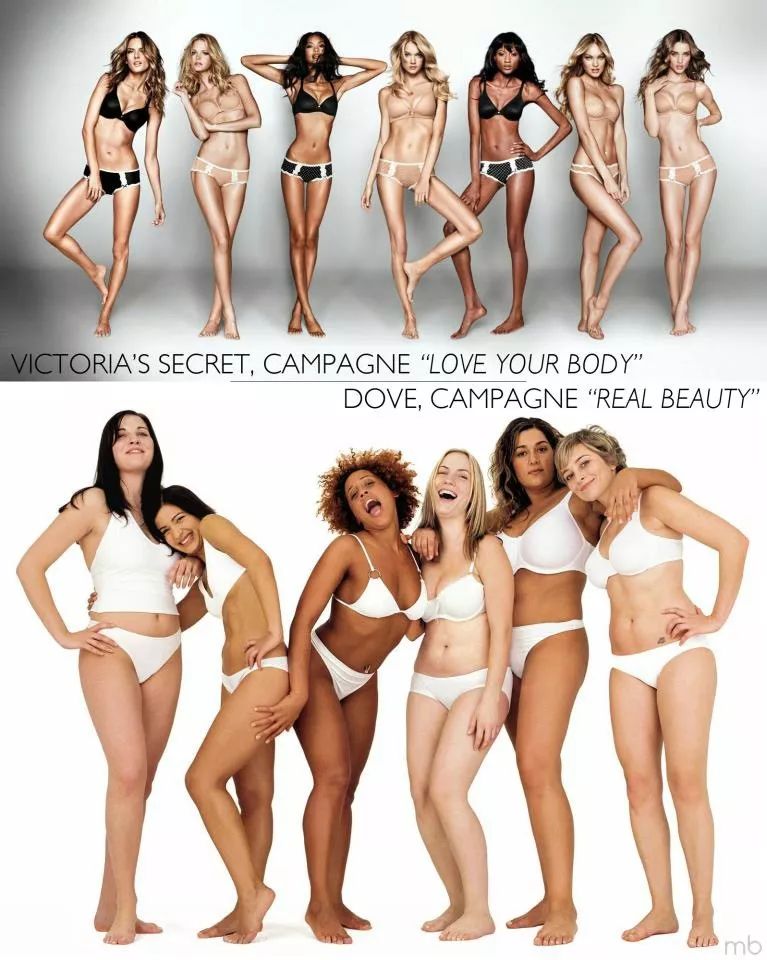 Not only that, but Vimy also publishes "What is Sexy?" every year."Sexy list, trying to in carnage "sexy" the most authoritative definition.
Such an approach might work in the top-down era of television and paper media;But in the age of the internet, where everyone can make a voice, Vimy's elitist stance is no longer popular with young people, or politically correct.
Sexiness is multi-faceted, not a thousand people.
Vemi's rivals, by contrast, are much more adept.They argue that everyone can wear underwear that suits their body.
Rihanna's Savage x Fenty not only hosts big shows directly called Cricket, but also utters the slogan "All shapes, All sizes" in the hope that all the bodies will be satisfied here. She.In the marketing on the use of large-size models, and specifically for the obese people to design exclusive styles, but also in the big show to find pregnant models catwalk.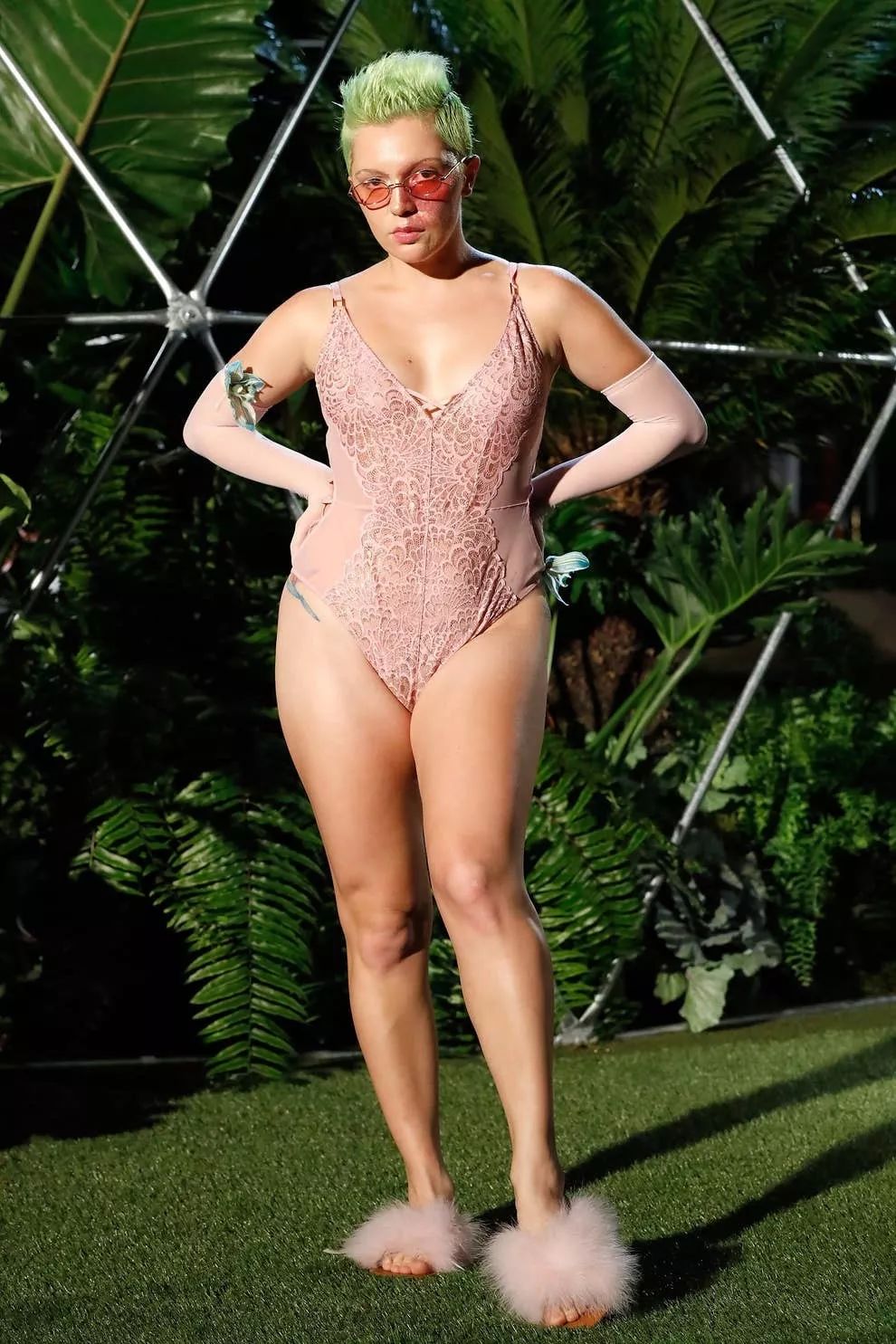 Bella Hadid, who walked past Vimy, also said she didn't feel sexy in Vimy's underwear, but found that comfort on Rihanna's show.
American Eagle's Aerie also uses diversified marketing, adding models of all sizes to the commercials and retaining the "defects" of the model's body, such as body fat, scars and stretch marks, to show off a more authentic sex appeal.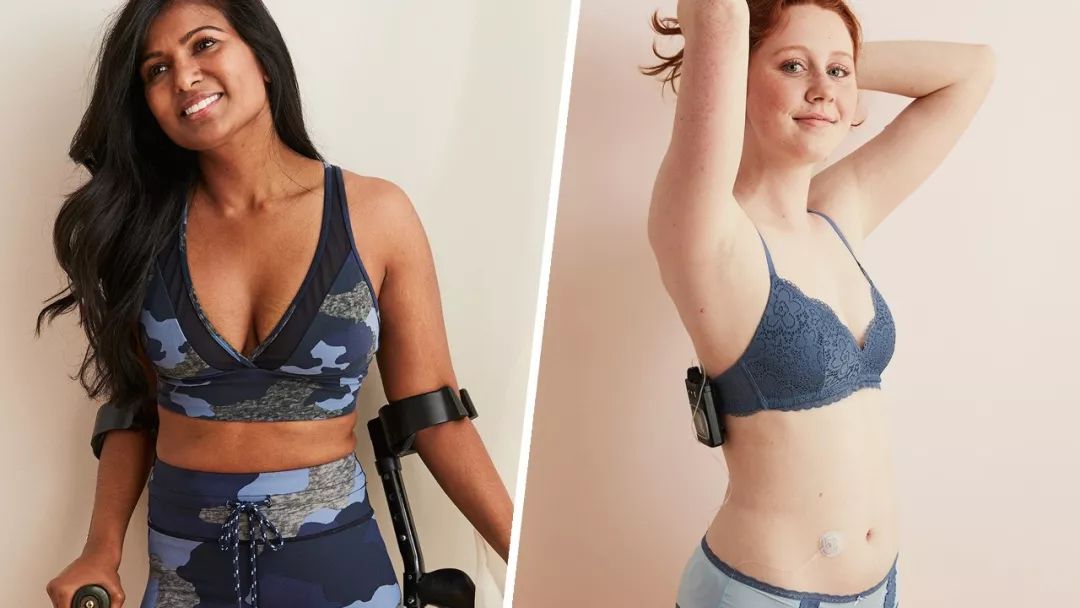 Even if your body is mutilated, Aerie still thinks it's beautiful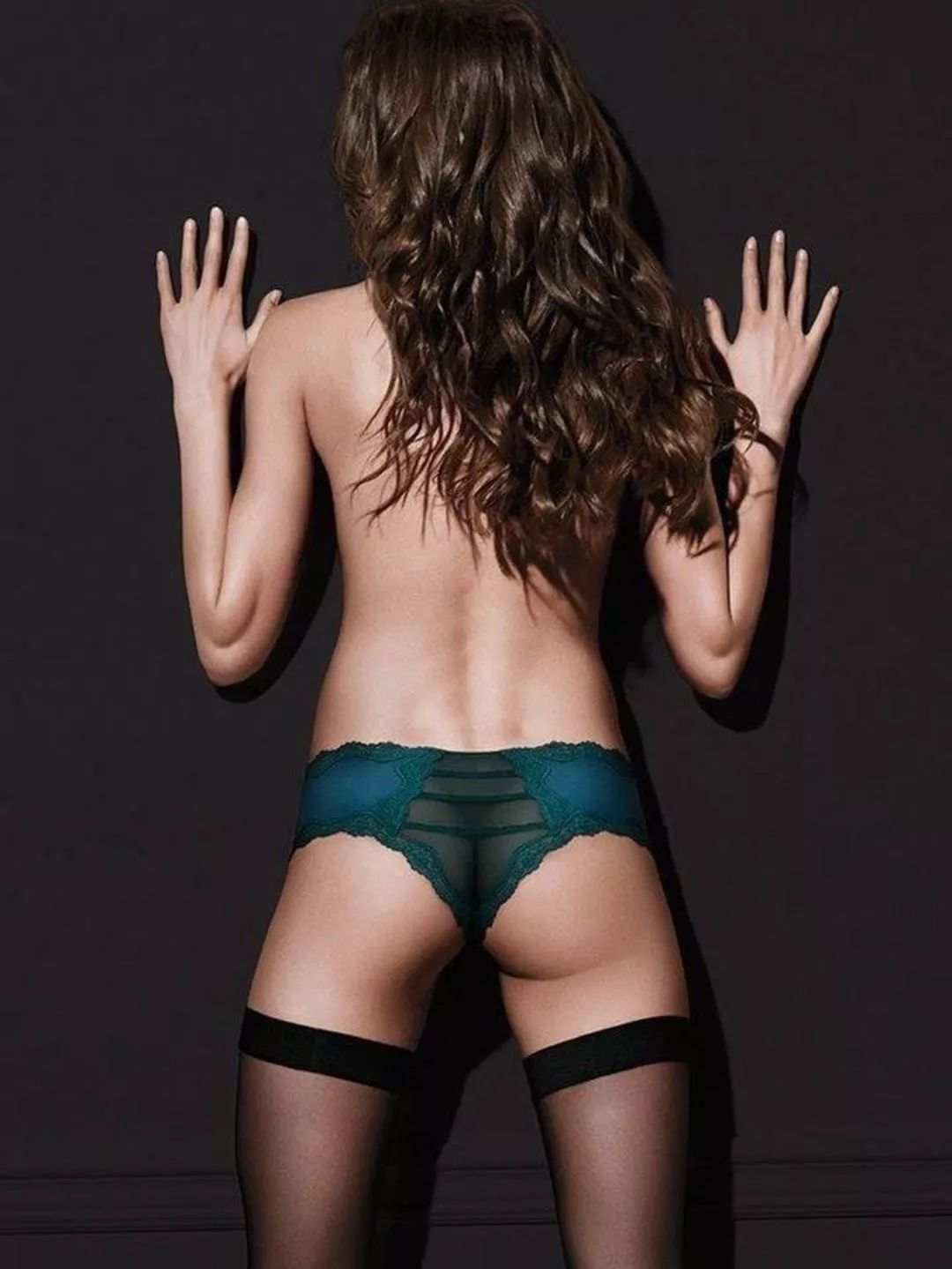 In contrast, Vimy has been ridiculed for giving half of the model's hips to P in the ad
A former Vimy executive left his job to start the lingerie brand Lively, which is the opposite of Veomi's steel-free underwear.
For millennials who love to express themselves, the brand's message may be more important than the product itself.In their view, Vimy's voice on the topics of equality, identity tolerance, aesthetic diversity and so on, it is not too cool.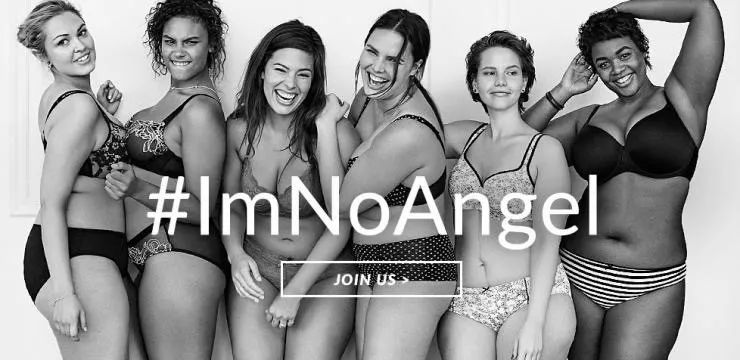 Although Aerie these lingerie brands are not yet able to compete with Vermil on a scale, but is slowly eating away from the root of the market share originally belonging to Vermie, is the future can not be ignored.
In addition to the external problems, Vimy also faces a more difficult "internal worry", one scandal after another has dragged Vimy into a longer vortex.
Late last year, Edward Razek, then chief marketing officer of Vemi's parent company, said in an interview that he would not use transgender and big-size models because "the Vimy show is meant to be fanciful" and that obese and transgender people could not provide such fantasies.
Such arguments have stirred up thousands of waves, with transgender and big-code models calling for an online boycott of Vimy and launching the hashtag "WeAreAllAngels."Some of the former Vimy Angels have also come forward to support transgender people.
ThirdLove, the lingerie brand, even wrote an open letter in the New York Times countering that "Vimy may still be living in 'fantasy', and that in reality women need not only exercise, work, but also breastfeeding to support the next generation, caring for their husbands and parents, and blindly conveying the idea of 'sexiness as king' to female consumers.""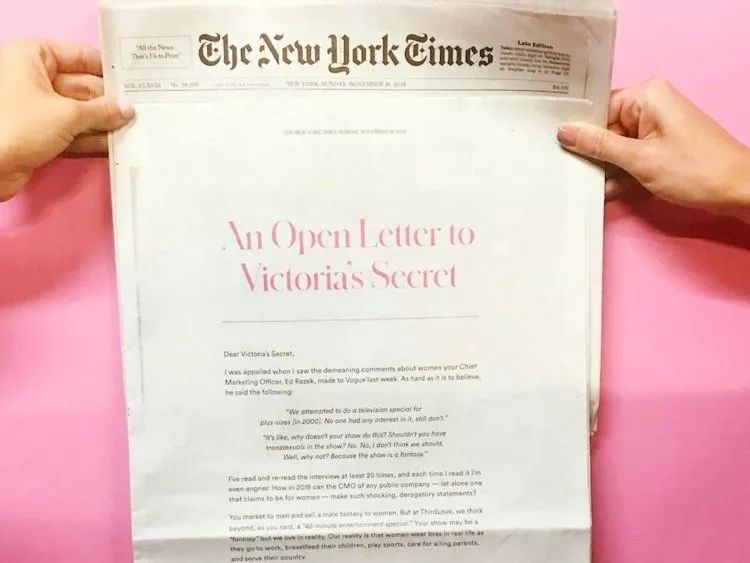 In another, more horrifying scandal, Epstein, the billionaire who committed suicide in prison in August, is also linked to Mr. Vemi.
According to the New York Times, Epstein was formerly the personal finance manager of Les Wexner, the group's chief executive of Vemi's parent company, and had helped underage girls get selected for the Vimy Show for sexual assault.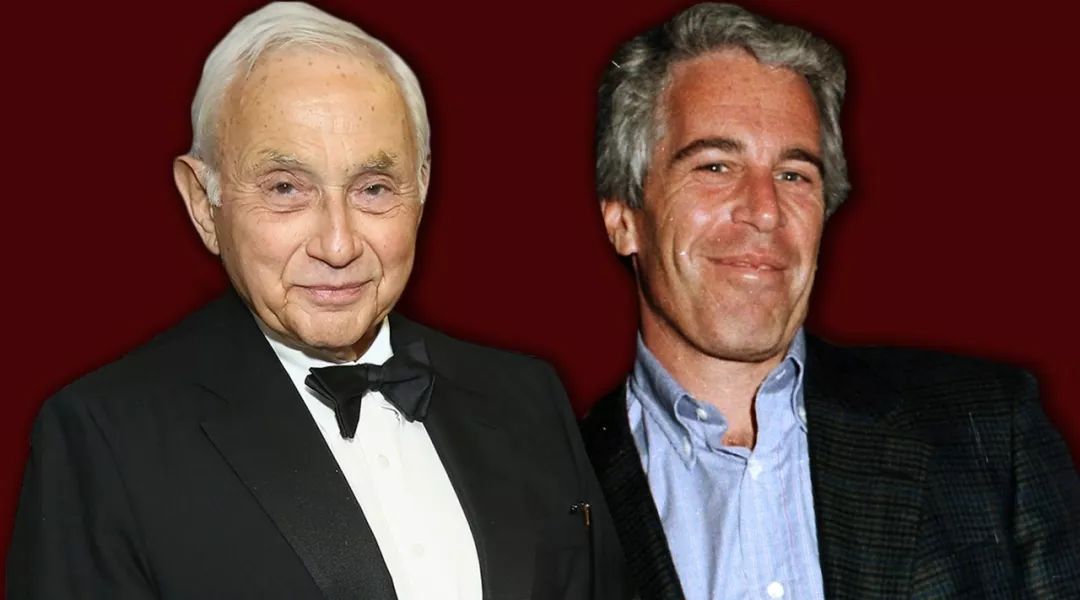 Les Wexner, left, and Epstein, right
Although Les Wexner immediately severed his relationship with Epstein after the incident, he was unable to prevent the incident from negatively affecting Vimy.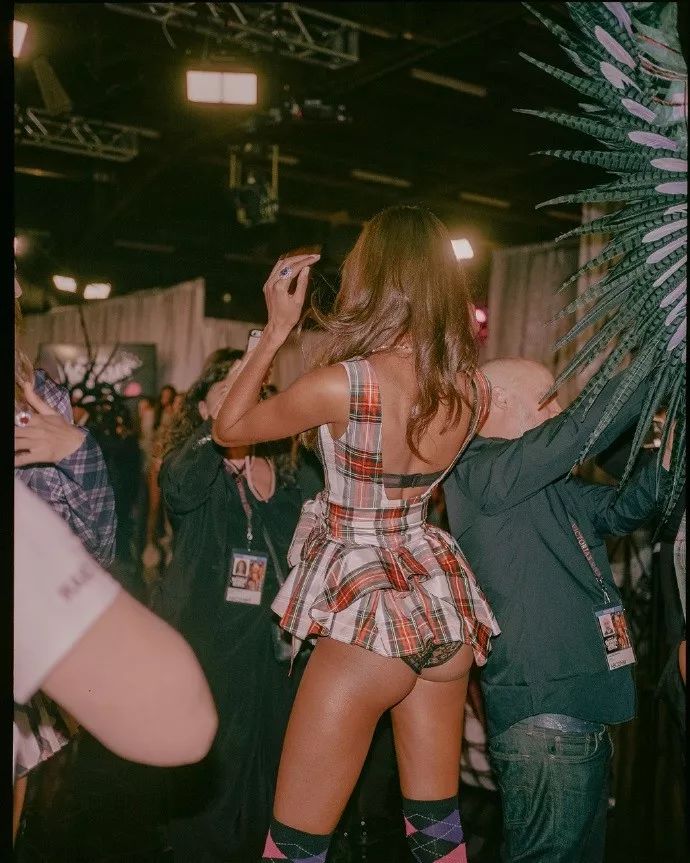 Vimy's diplomatic difficulties, consumers do not like Vemi so much, which is directly reflected in the brand's sales performance.
Prior to 2015, Vimy's share of the U.S. lingerie market was more than 40%.But since 2016, the brand has gone downhill.
Vemi closed the swimwear line in 2016 (which proved to be one of the wrong choices for the brand);In 2018, Vimy caused the parent company's market value to evaporate and forced it to close 30 stores in North America;This year, Vimy will continue to close another 53 stores.
In addition to the wave of store sales, Vimy's quarterly earnings so far this year have continued to fall, the situation is worrying.
We can't blame the decline in Vemi's sales entirely on brand image, because Vemi's products themselves are to blame.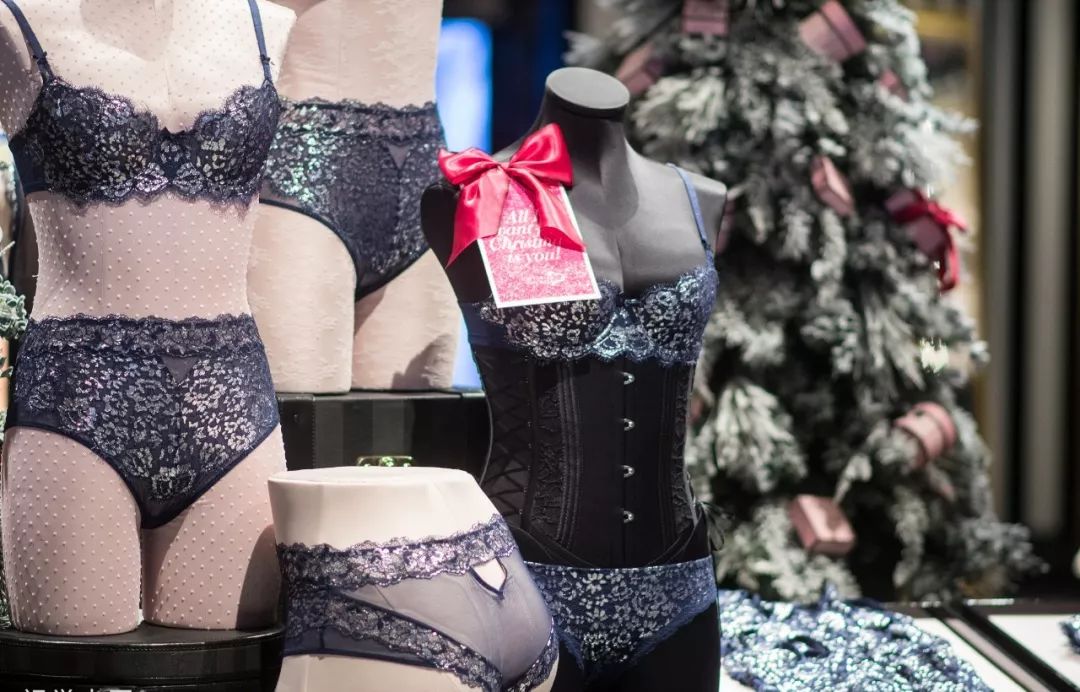 First sin:Poor quality.
On the network, about the quality of Vimy spitting grooves endlessly, selling light luxury prices to do cottage quality, underwear metal buckles will also be colored.Two years ago, Vimy was also exposed as having been centrally destroyed by the Immigration Inspection and Quarantine Bureau after a batch of underwear sent to China detected formaldehyde exceeding the standard.
Second offence:Uncomfortable.
Vemi's once-best-selling star product is a hard steel ring Bra that's a chest-thing bra - it's hard to wear, but it's got Vimy's angelic curvy figure.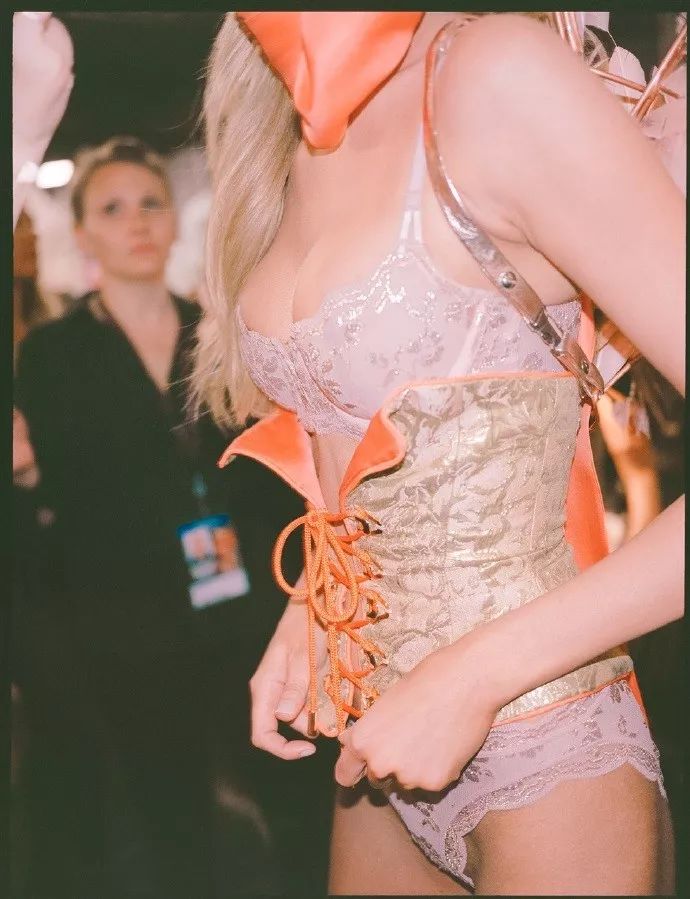 Vemi's young line Pink series, which is only 32AA-36D in size, also makes it difficult for plump girls to wear.
But in fact, today's consumers love steel-ringed underwear more than hard-squeezed sexiness, and comfortable sports underwear is the new favorite of women.
And because of the rush to enter the Chinese market, Vimy did not have time to think about how to improve the original design for women in Europe and the United States underwear, but also led to Chinese female consumers often in Vimy can not buy the right style or size.
Third crime:The design is ugly.
The Normcore wind has been blowing for so many years, exquisite middle-class women prefer "Less is more" simple underwear, high-end, real-life - why wear so bright peach every day?
However, compared with the more modern "minimalist", "extremely complex" is the design style of Vimy.

Vimy is always very unresponsive, both to the product and to the brand image.After experiencing a decline in word-of-mouth and revenue, it seems to have found a little self-help.
In August, on the same day that the executive announced her departure, Brazilian transgender model Valentina revealed via Twitter that she was filming an endorsement ad for Vimy.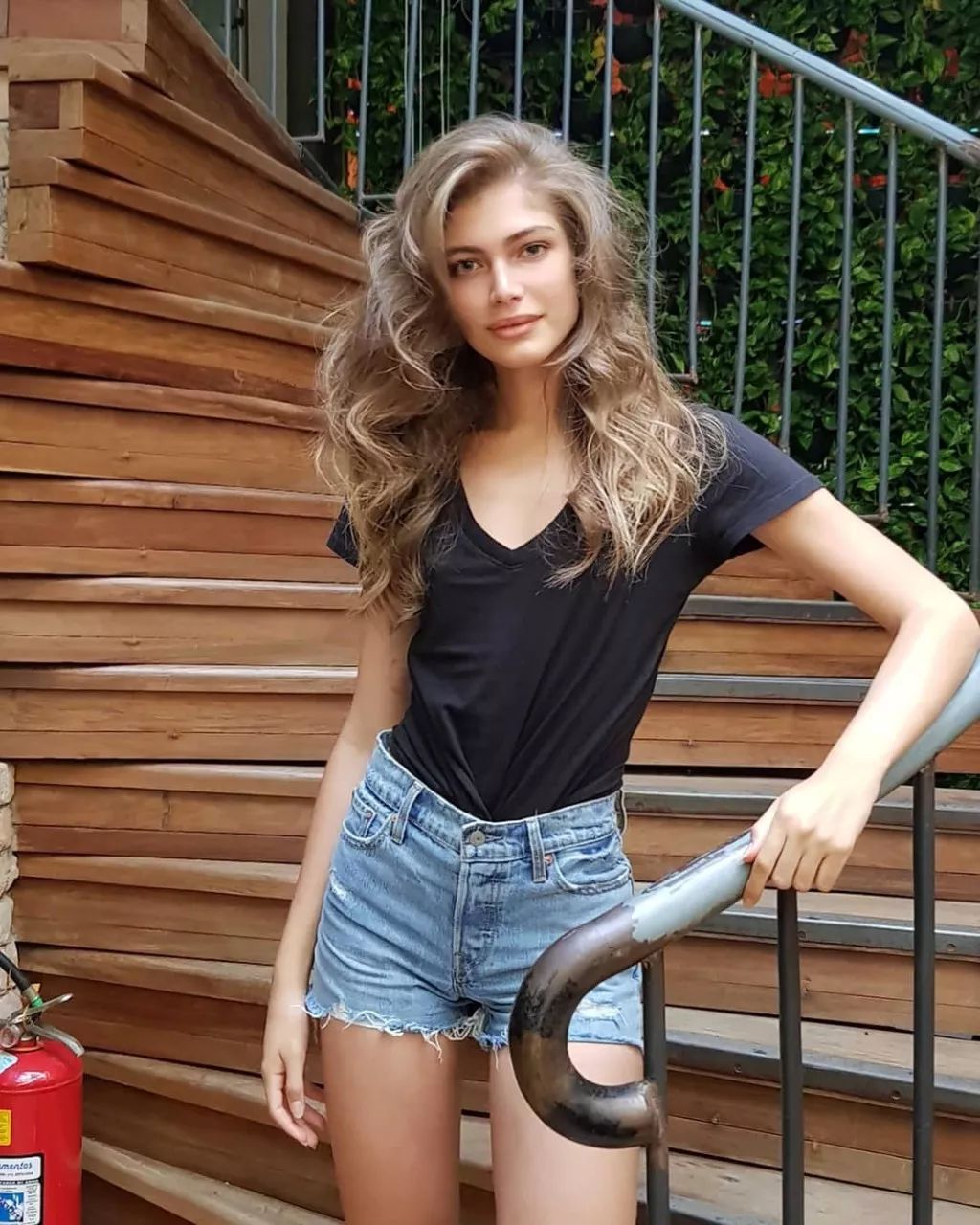 In early October, Vimy made a precedent by using big-code model Ali Tate Cutler to shoot an ad that said, "I'm probably the first model in Vimy's history to wear a 14-yard dress."Ali later tweeted.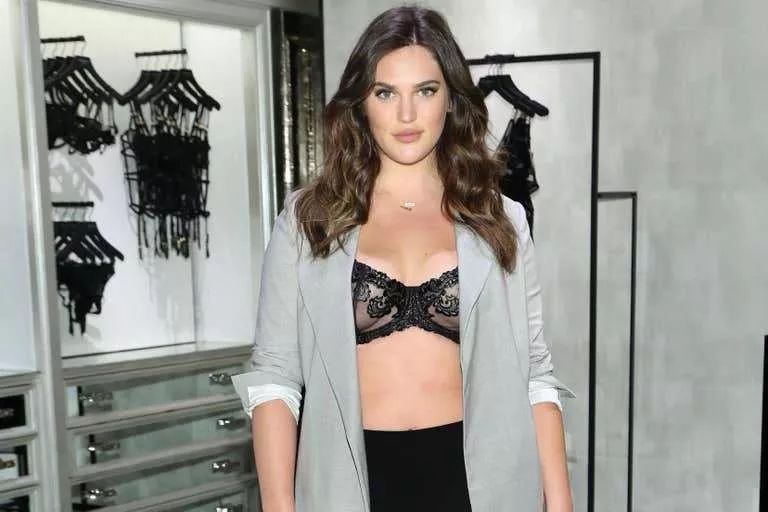 In Vimy's last big show, last year's show, Vimy also tried to rebrast and break with the ultimate quest for "sexiness."
For example, the "white wind supermodel" Winnie Harlow, advocating "imperfect beauty";And the makeup team doesn't do much with the models' hairstyles, trying to keep them in their most natural state.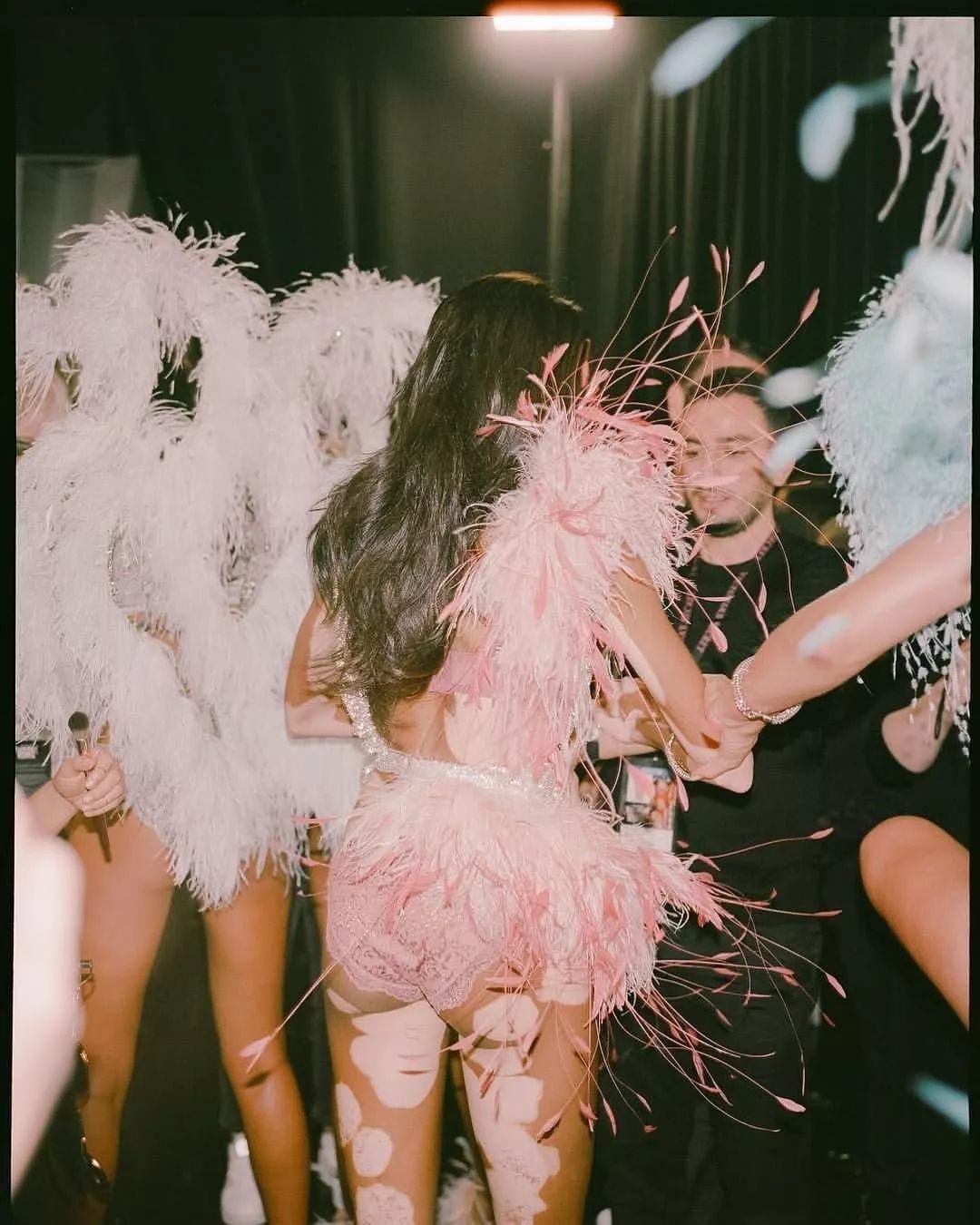 Vimy seems to be beginning to realize that she no longer has the absolute power to define "sexy".
But is it too late?
Editor: Tse-zi
Picture Design:?
Data: E
Images from Vision China, Oriental ic and the Internet
——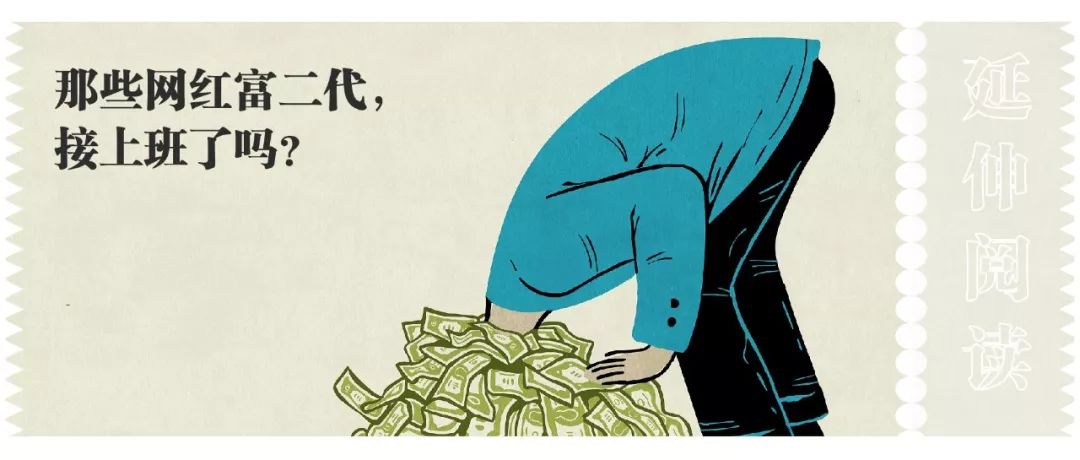 The article has been publishedModify.
---