Important updates! Facebook's ad account spending limit is adjusted to a still account;
Starting in late September 2020, Facebook will launch several new policies, this policy update will involve advertisers advertising, please read it carefully, follow Facebook agent InoLink Inno to see which policies Facebook has updated.
Facebook's ad account spending limit is adjusted to a still account.
To continue to create a secure and trusted platform environment, Facebook will begin implementing three new wind control measures by the end of September:
1, for some of the high-risk accounts placed $50 daily delivery amount limit. 
From September 30, 2020, Facebook will place some accounts that no longer run ads and have high risk, based on internal controls.A daily delivery limit of $50.。 If these accounts are restarted for expenses,FacebookWill be based on the usual dynamic daily delivery amount limit mechanism to do internal audit and amount limit adjustment.
2, for the long-term no longer spend ads on the advertiser account to implement a closure.
From 12 October 2020, if the account is no longer spent for a longer period of time,Facebook will block the account, regardless of whether it has been spent since it was opened.This measure will continue to be implemented.(Such closures do not affect DRR performance)
3. Set a cap daily delivery limit of $500,000 per account.
From September 30, 2020, each account.The daily delivery amount will not exceed $500,000.。 This measure does not affect the other daily delivery limits that exist. In the meantime, if you believe that some accounts do have business needs that will cost more than $500,000 per day, please contact your business at least 2-3 business days prior to the actual launch date.
Facebook takes into account the time the fan page was created.
To maximize value for users and businesses, Facebook collects feedback from users who shop through Facebook products, including Instagram and Audience Network, to learn about their purchase experience. Based on user feedback, Facebook will.Rate each business on a scale of 0 to 5. These scores are continuously updated based on the latest feedback.
Low ratings on Facebook's Fan Pages may result in reduced Facebook ad reach or ads not running, and more.From September 29, 2020.BeginFacebookTake into account the time the Fan Page was created.
1, for Facebook ad fan page founded 1 year of advertisers (same mechanism as in the past)
01. If your Facebook Fan Page score is in the middle of 1-2, you will receive penalties for reduced ad serving (e.g. decreased ad reach)
02. If your Facebook Fan Page scores 1, Facebook will block your ads.
2, for Facebook fan page founded 1 year of advertisers (this major adjustment)
If your page rating drops below 2 points, Facebook will block your ads.
If your Page score drops below 3 points, and if you receive too much negative feedback from customers that may result in limited use of e-commerce features, we will send you an email and post a notification in the e-commerce management tools and account content quality section.
3. Once your Facebook fan page has a rating of 3 points, you'll receive it.Facebook's email alerts, please be aware of emails and notifications.。

For more information, click on the link to learn:
https://www.facebook.com/business/help/108127923199330
Facebook's ad account sharing adds new restrictions.

Facebook is about to add new restrictions on ad account sharing between Chinese merchants. From.October 12, 2020,All Business Manager accounts must be tied to a corporate entity to be eligible for ad account sharing., that is, to get the agency advertising account to share, or to share the advertising account to other entities, advertising distributors, etc.
This update will help Facebook improve the reliability and security of its advertising platform for users. Under the new rules, all advertisers who are cared for by the direct customer team are required to notify their Facebook sales representatives of the BM or subsidiary's association with the parent company when opening an account in order to confirm the binding in the background.
In addition, all ad planning resellers (second generation) BMs must go through the reseller's verification process to share the advertiser's ad account with the agent.If the second generation wants access to the reseller's verification process, it can contact the dealer directly.
What if an advertiser needs to bind an account to an existing BM when opening a new account?
Advertisers must fill in their existing BM number when opening an account with OE. Otherwise, you must bind to the new BM.
Can a BM operate an advertiser account for different entities?
BM operations cannot be shared by different corporate entities unless the principal was previously a parent and subsidiary.
What was the impact of previous BMs if they managed multiple ad accounts?
If it's a verified second generation, it doesn't have an impact. If the second generation has not been verified, the BM will not be able to share the account with the agent. If it is the customer's BM, need to split the main body, it is also mentioned above, unless it is a child-mother relationship, other entities can not open an advertising account to share BM, other advertisers' accounts after the restrictions began can not share the account to the BM.
YinoLink Yino.
The above is Facebook agent InoLink Ino to share Facebook's recent policies, we have any questions about the public number message or contact WeChat inolink.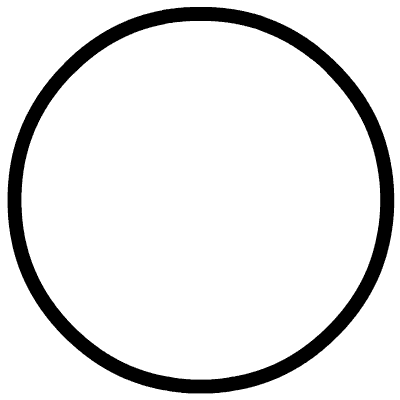 Stamp the original text, free account opening!
---