Deng Ziqi's English turned out to be so good?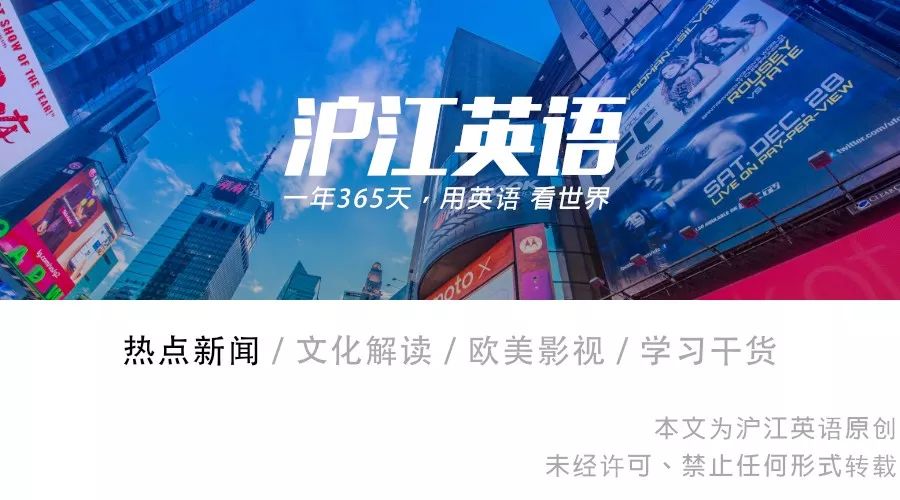 The other day, I was pushed an ad on YouTube.

At first I was like all the other ads, I didn't take it seriously, I was busy working, so I wasn't in a hurry to jump over it and let it go on there.

As a result, I immediately found this ad a little magical,

A young Asian-American sister, who speaks fluent American English, is introducing DNA sequencing, and the little sister looks familiar.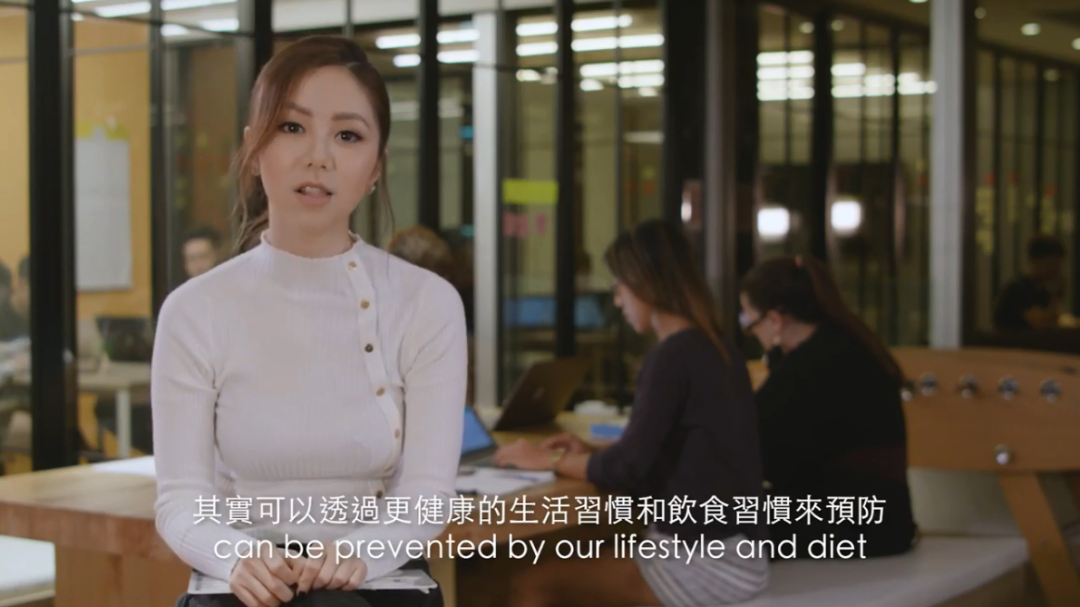 Like Deng Ziqi?(I'm not a fan of Deng Ziqi myself, and I don't usually pay attention to her, so I don't recognize it very well)
Confirm again, it's really Deng Ziqi."Hi~ This is G.E.M."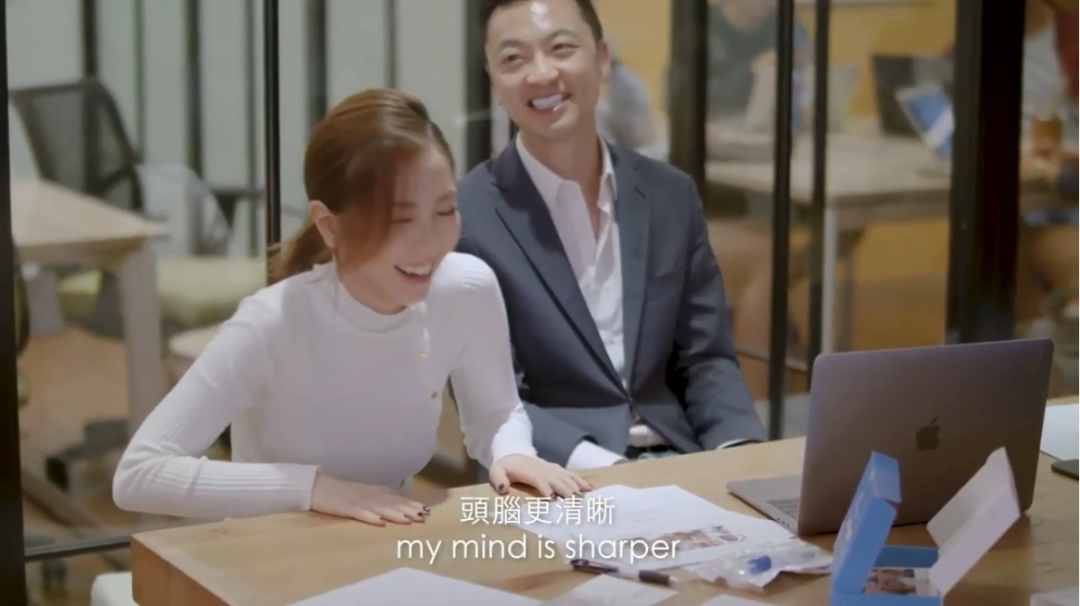 OK, I went on reading the whole ad and tuned it back to play back the following,
Two points were quite surprising.

One is, I really don't know Deng Ziqi's English is so good,Whether it's accent, fluentness, grammar, authenticity.
The other is that deng Ziqi is now not only a singer, but also opened an investment company,Focusing on some of the frontiers of technology, the DNA sequencing company is where she invests.

On closer inspection, it was found that Deng Ziqi had also been invited by NASA to the "Oscars in science" awards ceremony, she was interviewed at the time is also fluent in English.

Deng Ziqi attends the Science Breakthrough Awards at NASA Ames Research Center on November 4, 2018 in Mountain View, California
It seems that she has a very close relationship with the field of science and technology.

But, anyway, that's another story. Are we an English number, or do we speak her spoken English?
How good is her spoken English? Take a look at this interview video:

Some might say that Deng Ziqi's English is good, thanks to her growing up in Hong Kong, from an upstable exposure to an international environment.
Well, Hong Kong is really international and has a lot of English-speaking people, but a lot of Hong Kong people don't really speak English well.
Deng Ziqi can speak American English so well, certainly still made a lot of effort.
So how good is her spoken English in the eyes of Americans?
The spoken old gun Ma Sirui once produced a video dedicated to commenting on Deng Ziqi's English:
It can be seen that although Deng Ziqi's English is really very good, but if you really let native Americans see, or can see that this is a foreigner.

But, as Masrui says, it really doesn't matter.

Having that little accent doesn't get in the way of understanding at all, and what really matters is to say it right and to speak up.
At the end of the day, spoken English is a communication tool, not a performance tool.
~~~
But then again, oral communication also happens to be a big difficulty for Chinese students.
One is that I don't know the right practice method,
On the other hand, you don't get a good practice environment,
You can't always go out of a country and work to practice spoken English.

So, what do we do?(Yes, I'm going to advertise)
The University of England is going to introduce you todayDeveloped for Chinese studentsHitalk oral course。 Specifically for Chinese students generally do not have a language environment, spoken English can not improve the status quo.
Perhaps you will ask, there are thousands of oral courses on the market, why Hitalk?

The content of the course
Let's take a look at Hitalk's course content first.

Hitalk offers12 levels of learning, corresponding to the different levels defined by CFR (Common Reference Framework for European Languages), from the A1 level for beginners to the C2 level for native speakers.
For each student's level,Personalized custom lessons and basic grammar lessonsLet you really find out what's missing and conquer your own short board.

A level consists of 40 hours, each of which is included1 courseware lesson, 1 live lesson and 1 after-school exercisecoveredLearning, practicing,Review.Evaluation.Four aspects.
To output, you first need to enter. If there is not enough language knowledge reserves, in the face of many unfamiliar topics, the brain will be blank.

So in the learning session, you will passCourseware system, learn courseware class, input language knowledge。

Interactive learning mode, greatly enhance the interest in learning.
Embedded.Word-checking tool, click to check the word in a second.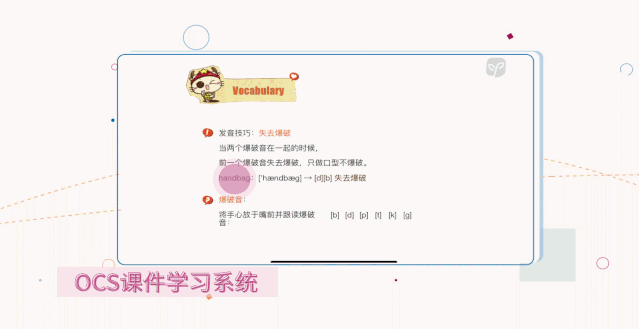 Support at the same timeLearn notesAnd also.Play at double speedLearning function, problems can be encounteredSubmit to the class study area with one click。 Let you choose the way that works best for you.

During the practice session, you will use what you have learned in the courseware and conduct it with a foreign teacher1V1 spoken language drill。

Pass.Role-playing, you'll complete real-world communication tasks in simulated real-world scenes. Learning English at the same time, but also can live an actor addiction.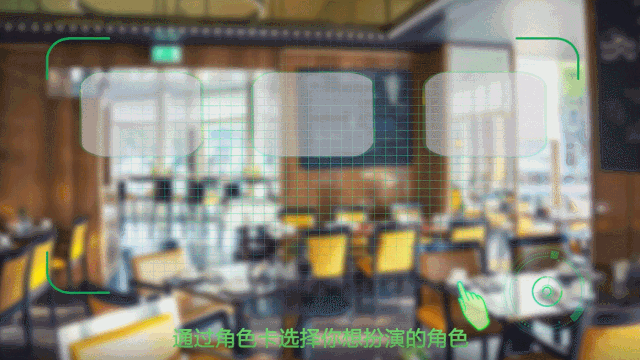 In.Get ready.During the session, participants will review the target vocabulary, grammar, and sentence patterns learned by the courseware through warm-up exercises.
Formal walkthroughAfter you start, the student will work with a foreign teacher based on the role attributes and tips1-to-1 dialogue。

In order to ensure the smoothness of the dialogue, onlyAfter the exercise, the teacher will comment and correct mistakes.
Don't worry about having trouble expressing it, the teacher will send itHintsHelps you get the conversation done.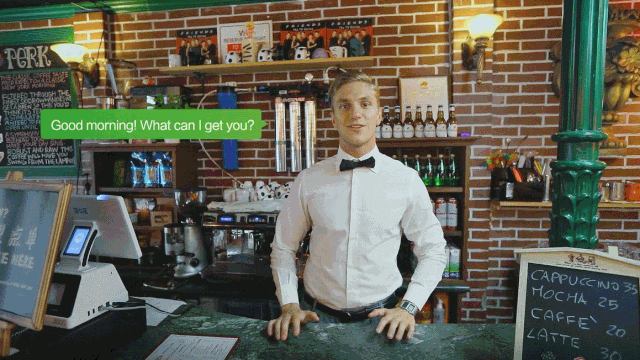 At the end of the conversation, participants will receive feedback and comments from the teacher.

Finally, the teacher will be onLife culture and hot topicsDiscuss with the participants.
Used to develop interest and self-confidence, broaden horizons, enhance language logic and the ability to express ideas.
More than 1000 themed scenes, coveringLife, study, work, entertainmentand other aspects, so that you can be free to express in any situation.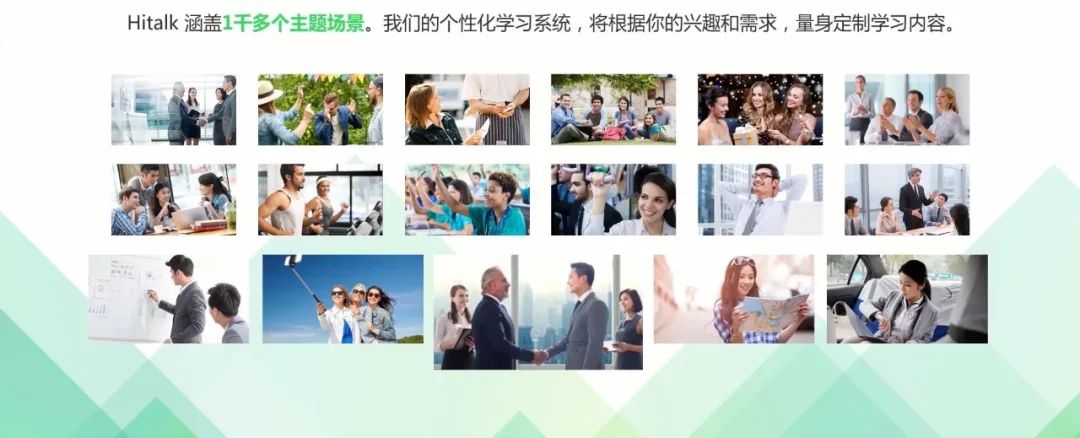 After class, foreign teachers will diagnose weak points, targeted push after-school exercises.
Vocabulary can be merinth through the word field, and grammar and sentence patterns can be consolidated through interactive exercises.

Each stage of learning is accompanied by two tests, the teacher will accurately assess your English level, givenWritten reportto provide guidance for the next phase of learning.


The results of different students are also different.Hearing, vocabulary, grammar, pronunciation, and fluentnessAnalysis of five areas,Let you really understand their strengths and weaknesses, to achieve targeted improvement.

After completing this learning process, you can also speak English in different scenarios.
Hitalk's strengths are clear compared to other courses on the market:

✅ Courseware classes and live lessonsThe curriculum form, breaking the normal curriculum is the shackles of video lessons;

✅ Learn online,Full practice of spoken English, high flexibility, greatly reduce the cost of time and money;

✅ Full-time return, in order to better encourage you to study, we set up a learning back tuition mechanism, as long as you insist on full-time study, you can return full-time tuition;
✅ Answer questions manually 24 hours a day, supervision of all-round guidance, super nice class service let you learn without worries;
✅ Formal.European and American foreign teachers1V1 dialogue teaching, to ensure the original English.


Since the launch of this course, it has helped countless students overcome oral difficulties and become confident and fluent in English.

Whether you are:
Students at school, test-taking English to cope with the exam is OK, a mouth will become "dumb";





People in the workplace, whether want to be used for interviews or promotions, English is a core competitiveness, but helpless work for many years, English has long been returned to teachers;




Travel enthusiasts, keen on free movement, but English became a stumbling block.

At Hitalk, you can find the best way to learn.

Let's go firstFree experienceA few auditionsLet's go:
5 steps to play pure spoken english
Value.99 yuan,Right now.Collect it free of charge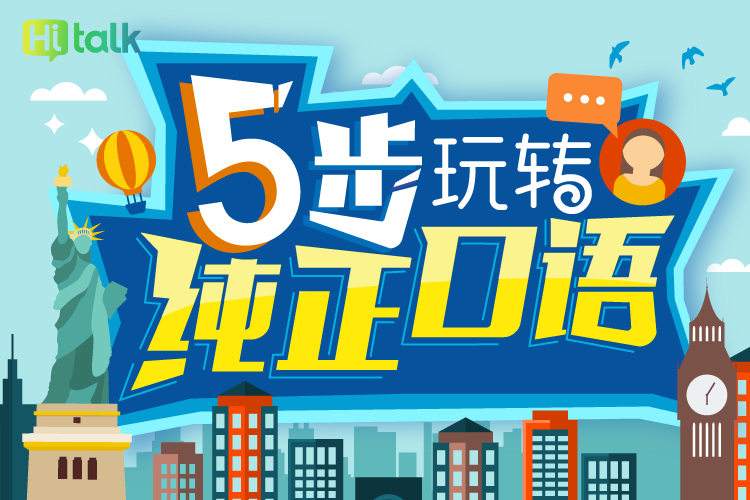 Suitable for objects:
1. Primary or intermediate learners who want to master the correct oral learning methods and quickly improve their oral level;
2. Learners who want to learn pure speech, authentic expression and improve communication skills;
3. All learners interested in oral learning.
What's in the course:
1. Master spoken pronunciation skills and quickly shake off Chinese accents;
2. Flexible use of small words to improve oral fluentness;
3. Master oral communication strategies and improve conversational skills;
4. Understand the cultural knowledge behind the language;
5. Learn efficient oral training methods.
Scan the QR code
Pick it up now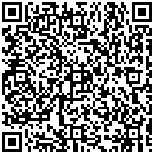 Give yourself a chance, let English help you open a door, for their own life to create more than one possibility.
You will find that as long as you find the right way to learn spoken English, in fact, it is very simple.
---