Brush a single to advertise on Facebook? 5 million sellers were fined;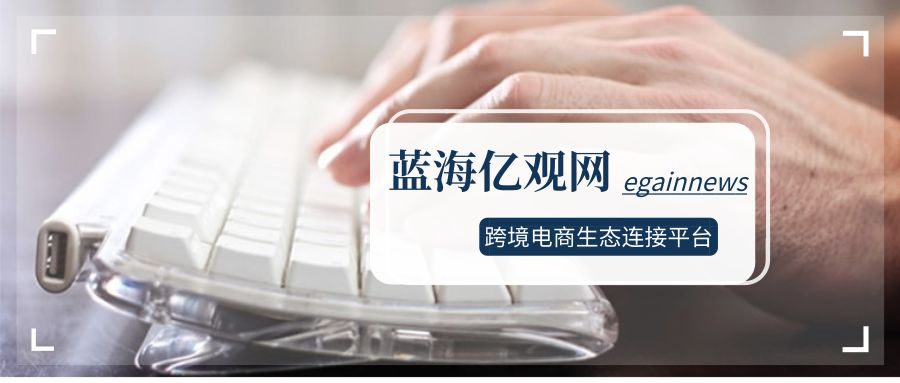 For more exciting articles, please "read the original text"Or Baidu search, visitBlue Sea Billion View Network:www.egainnews.com 
Add editor-in-chief at the end of the article, into the communication group, connect with the big sellers
Brush a single to advertise on Facebook?
Amazon's fake review of the "market" has been underground and grey. Brush reviewers and sellers who need a review, always mixed with private chat groups such as Facebook, Reddit, Discord and so on, trading and making money. Today, this grey market is moving to the "ground" and appearing publicly in Facebook ads.
Faced with a frenzied brush-up, Amazon said it had removed the fake reviews it detected. Last year alone, more than 13 million attempts to leave false comments were blocked and more than 5 million seller accounts manipulated to manipulate comments were punished.
Sellers borrow Facebook ads to openly brush positive reviews
High season is coming soon, more positive praise, may bring countless orders and huge wealth. To boost sales, Amazon sellers turned to Facebook for ads calling samples "free."For example, mobile phone chargers, Halloween toys and so on.
It can be said that Facebook ads are Amazon sellers brush a sharp weapon, to achieve a large-scale, automated operation.
Amazon sellers can share details by clicking on the Send Message button at the bottom of the ad and opening Facebook's Messenger window.
FacebookChatbots interact with buyers throughout
An Amazon buyer in New Jersey recently clicked on an ad for a fixture kit designed for mechanics. He was then bombarded with free product ads on Facebook.
After clicking on the ad, a Messenger window automatically pops up with the message: "Do you want to learn more about our toolkit products?"  Please enter 'Yes'.
A few hours later, the Anleolife page bounced out and began asking the buyer if he would like to write a product review and bring a photo or video in exchange for the kit product.
However, buyers are required to take a screenshot of the profile of their Amazon account and send it to the seller to ensure the authenticity of the buyer, who has previously had product reviews.
Refunds can be made if the buyer leaves a "qualified" comment on Amazon, but taxes and PayPal fees are out-of-charge.
Some Amazon sellers use chatbots to complete their interactions with customers, with phrases such as "Hello," "Thank you for your attention", and "Would you like to try our free portable alcohol tester?" Original price of $33.99, now free to send, limited time, seize the opportunity! (If you want, click the "yes" button below the image to enter).)
In Facebook ads, sellers are openly rolling out the swipe order process
The seller's product is an alcohol breath detector called the WEIO brand. He provided a detailed description of the brush list in his Facebook ad:
Search for specific keywords, find WEIO brand;

Add products to Wishlist;

Order a purchase. No gift cards can be used at the time of payment;

Within 24 hours of receiving the goods, the seller will return half of the purchase price and the other half will not return the goods until they have made positive comments;

For account security, buyers should remember to keep a review a week after receipt, otherwise it may be flagged as a fake review by Amazon.
The detector has an average rating of 4.5 and 314 reviews, of which 256 have a five-star rating.
A recent comment said,
This detector is complete garbage,
Another buyer said, "Very good." It is not known how many comments were introduced by the Facebook chatbot.
After the alcohol tester ad incident broke, the ad operation is now offline, but the product is still on sale on Amazon and has the "Amazon Picks" logo.
Amazon has blocked 13 million false reviews
Amazon uses machine learning software to analyze reviews and has removed the fake reviews it detects. Last year, Amazon blocked more than 13 million attempts to leave false reviews and punished more than 5 million bad seller accounts that tried to manipulate reviews.
Amazon insists that
99%
The comments are true.
However, while Amazon is increasingly prone to detecting fake reviews, there is no way to do so for external fraud, such as Facebook ads.
False positive reviews not only help third-party sellers increase sales, but also benefit Amazon. Now Facebook has a piece of the pie. The company earns an average of 70 cents per click on Facebook ads.
Last year, Amazon spent more than $400 million cracking down on misconduct such as review abuse and fraud, and asked social media sites such as Facebook to remove incentive comment groups.
Never brush a single, rush to the small category currently 20, Amazon rating suddenly dived, sales zero
Recently, there are sellers to the Blue Sea billion view network feedback, do their own children's toys, on the shelf for 4-5 months. Because the same product is very few, so never brush a single, natural flow to do a small category ranked in the top 20, the best time to rush over the top 5, the early open early commentators, there are 4 five-star praise.
Originally thought sales can, the seller added a batch of goods, about 2000 pieces. Didn't expect the National Day back, because of product defects, there are a few buyers left bad reviews, product listing score directly down to 3.5 points, to today directly 0 out of orders. Today, the seller has 200-300 inventory left in Amazon's warehouse, and the back-office refund rate has reached 30 percent, with sales not going up. The seller has a headache and doesn't know how to be good.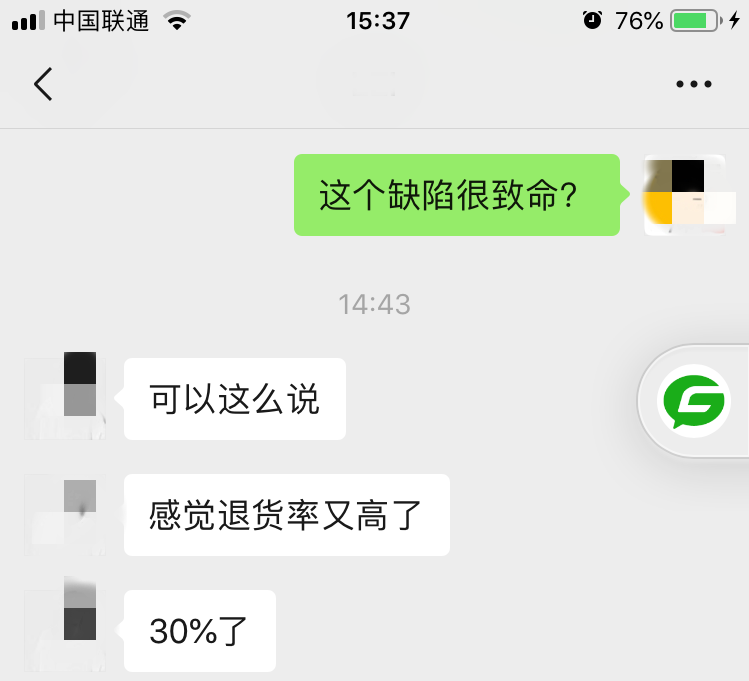 In response to the seller's situation, Blue Sea View.com conducted an in-depth study and found the root cause of the problem: the seller's product was fatally defective and a part of the toy was not long enough. In response, some sellers said that products with fatal defects should not be expected to sell normally. No poor reviews are good to say, left bad reviews we all know that there is a problem with the product, more can not be shipped, it is recommended to reduce the price as soon as possible discount, clearance processing.
Still, sellers want to know how to get back from falling sales. Blue Sea Billion View network also did some homework, with you to share.
There are a variety of reasons for the decline in sales, but they are not far from the same. To boost sales back, there are three things to consider:
1. Reduce negative "noise"

3. Increase conversion rate
In the case of not brushing a single, the consideration of these three directions is the most direct, the key is to see how to do.
How can I reduce negative "noise"?
In fact, as the seller's situation, the first task is to quickly contact the buyer to remove the bad reviews. In addition, in the case of not brushing a single how to deal with bad reviews, welcome to read the Blue Sea Billion View article "Amazon sellers do not brush single, how to deal with bad reviews?" 》。
After processing the bad reviews, determine one thing, sales fell because traffic decreased, or because conversion rates decreased? Or both? There are different ways to deal with different situations. If there is less traffic, find a way to increase traffic.
In fact, without brushing the single case to increase traffic, there is basically no too mysterious method, is:
1. The station advertising horsepower is all open

2. Off-site coupons, discount coupons fully cooperate

3. Optimize listing to find unsolided selling points
Detailed five ways to improve traffic, welcome to read the Blue Sea Billion View article "Amazon unsealed the account, store traffic waist cut, 5 tricks back to the original ranking."
If listing traffic doesn't drop, but conversion rates drop, it's a hassle. There are some tricks to improving conversion rates, but they're not as rich as increasing traffic.
How can I increase conversion rates?
The key to increasing conversion rates is to enable buyers who browse the product to form a buying behavior. There are several main methods:
1. Optimize the product listing, including pictures, descriptions, etc., to improve customer interest in the product, on how to optimize listing, improve consumers' shopping desire, Blue Sea Billion View Network will have a special article to discuss in detail, please pay attention.

2. Limited-time price reduction, discount, to customers to create a "earned" feeling, than such a black five-network one exclusive Prime discount, marked the original price, discount price and how much money the buyer saved;

3. "Buy one to give one", buy big to send small, etc. , in short, to make your consumers feel that do not buy your home products is a loss. In addition, it is recommended to "buy one give one" "buy big send small" activities, you can choose to cooperate with different categories of sellers, replace some products with each other as a giveaway. This involves the price transparency of giveaways and cross-category added value issues, interested friends welcome the message to explore.
In short, through a series of means to promote consumers to finally complete the "buy" behavior, the conversion rate will naturally increase.
Through the optimization of the above three directions, under normal circumstances, sales will naturally come back. Of course, the premise is that the quality of the product is really good, even if there are defects, but also to better implement other functions, such as large storage, but not small enough mobile hard disk. Amazon's products are king, this sentence is not a joke.
Finally, I hope that the seller can handle the goods in hand as soon as possible, to provide consumers with better products.
Sweep code plus groups, communicate with the big seller 0 distance, build a network circle
---